Advanced Portal Reports for Jira Service Management
for Jira Cloud, Jira Server 8.0.0 - 8.18.2
and more
Cloud Security Participant
Supported

Jira Service Management

Jira Software
Overview
Reviews
Pricing
Support
Versions
Installation
Provide powerful reporting for your Jira Service Management customers
Advanced reports page
Show an extended report for customer tickets per Service Desk with all needed data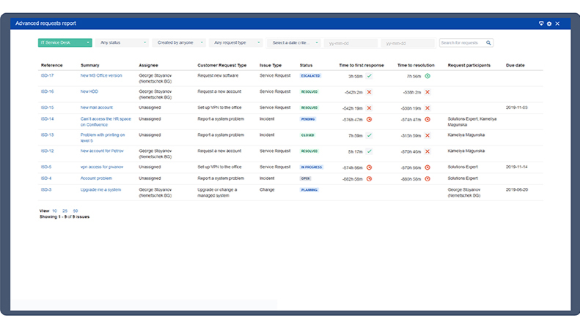 Additional fields exposed on request view
Additional details for each request can be view on the portal by sharing up to 5 fields, including SLA details.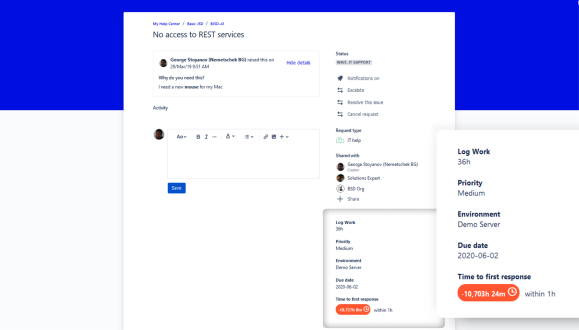 Administrator control
Projects admins decide which fields to allow the customers to see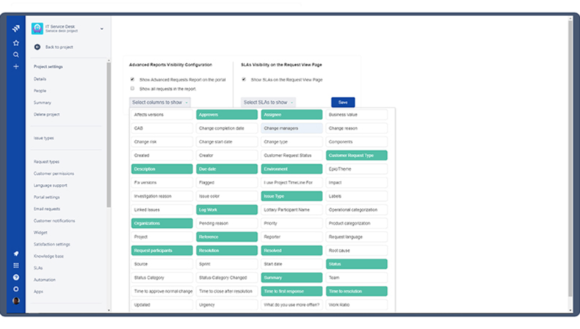 More details
Extend the default Service Desk Requests report on the Customer Portal. With Advanced Portal Reports you can easily share and export detailed requests information via the Customer Portal.
Main customer features:
1. Advanced Reports
select which request fields to see in the report (choose from all fields that the service desk administrator has allowed)
advanced search for requests
export Service Desk Request details to CSV file
view requests created by other customers via Customer Portal (choose from all requests that the service desk administrator has allowed)
reorder columns
sort results by column
filter the results
2. Exposing additional fields on Request View
available for each request via the Customer Portal
configuration by Service Desk project
specify up to 5 fields including SLAs
Privacy and security
Privacy policy
Atlassian's privacy policy is not applicable to the use of this app. Please refer to the privacy policy provided by this app's vendor.
Vendor privacy policy
Security
This app is part of the Marketplace Bug Bounty Program. Learn more
This partner has completed the Security Self-Assessment Program. Learn more
Integration Details
Advanced Portal Reports for Jira Service Management integrates with your Atlassian product. This remote service can:
Act on a user's behalf, even when the user is offline
Administer the host application
Administer Jira projects
Delete data from the host application
Gallery