Enterprise Mail Handler for Jira (JEMH)
for Jira Cloud, Jira Server 8.0.0 - 8.19.1, Jira Data Center 8.0.0 - 8.19.1
and more
Cloud Security Participant
Supported

Jira Service Management

Jira Software

Cloud Migration Assistance
Overview
Reviews
Pricing
Support
Versions
Installation
An enterprise grade Mail Handler for your Jira to automate ingestion of email content and customisation of outbound notifications
JEMHC Integrate email from anyone, anywhere
JEMHC provides complete notification customization capabilities (inc preview) for TEXT/HTML templates, including images, CSS, and even localisation. Templates and CSS can be bundled into Themes, for export/import.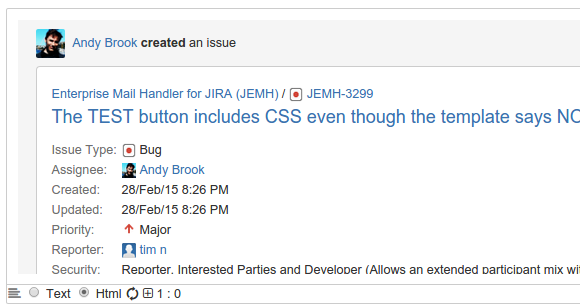 The Heart of JEMHC - Project Mappings
JEMHC Profiles contain many Project Mappings, which allows specific handling based on Rules (eg recipient match). This means you can Map incoming emails To: an address, to a given project, and customize...

Additional Slack and SMS notifications are FREE
JEMHC now has integrated Slack and SMS transports for message delivery. These are FREE and don't count toward your Plan. Transport notifications can be customized and driven by Postfunction.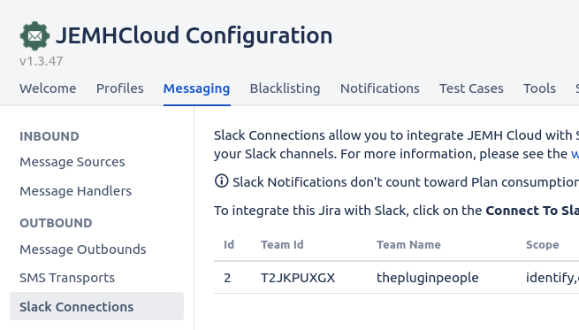 More details
Enterprise message handler for Jira Cloud (JEMHC) is the Cloud version of JEMH.
Key Functionality:
Inbound/Outbound Oauth support for external mailbox (o365/gmail)
Comprehensive email extraction
Replied-to content cleanup tools
Image blocking
Jira and email only user support
Full template control, including CSS and image support
Inbound/Outbound Auditing
Postfunction
Adhoc notification
Free SMS/Slack notifications
Note:
Subscription costs cover a monthly capacity plan limit not unlimited email volume/data (why). Higher than average volumes are supported through Data Packs and Plan Upgrades, see the JEMHC Licensing Page for more
Evaluation periods are not extendable, cancellation of active licenses and re-evaluations are not permitted - an active license will be required
Configuration data is purged after 30d of no active license being present
There is no automated migration of configuration from Server/DC due to environmental differences, for more, see Migrating from Server/DC to Cloud
Privacy and security
Privacy policy
Atlassian's privacy policy is not applicable to the use of this app. Please refer to the privacy policy provided by this app's vendor.
Vendor privacy policy
Security
This app is part of the Marketplace Bug Bounty Program. Learn more
This partner has completed the Security Self-Assessment Program. Learn more
Integration Details
Enterprise Mail Handler for Jira (JEMH) integrates with your Atlassian product. This remote service can:
View email addresses of users
Act on a user's behalf, even when the user is offline
Administer Jira projects
Delete data from the host application
Gallery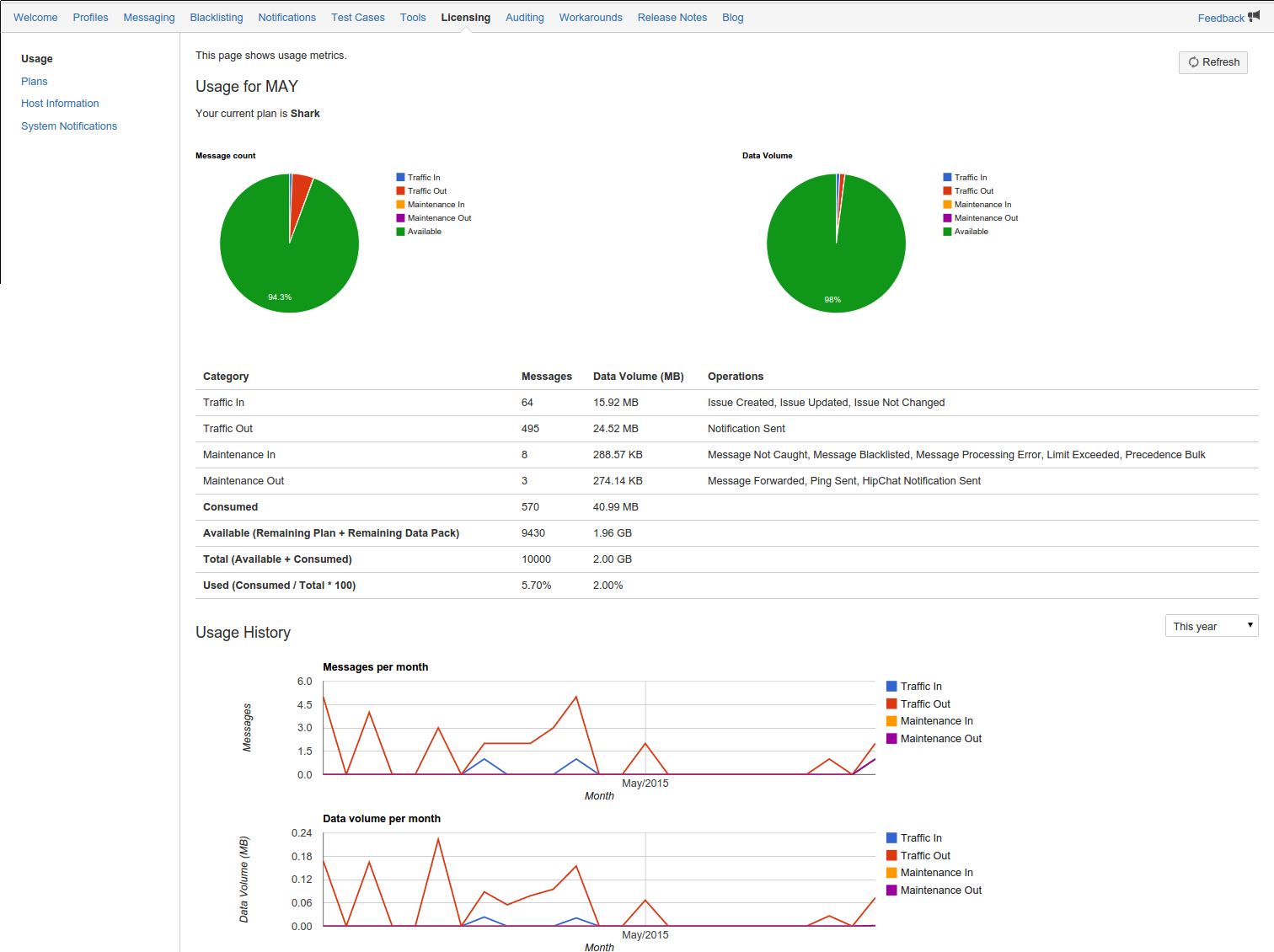 Track your usage on a monthly basis, or even daily basis, predict traffic volume (relates to license plans)