Redpen - rapid issue reporting for Jira
for Jira Cloud
Supported

Jira Service Management

Jira Software
Overview
Reviews
Pricing
Support
Versions
Installation
Rapid annotation, reporting and resolution
Smart Actionable Issues
No more communication fuss. Report visual issues that are actionable. Redpen allows you to annotate and label anywhere on your web application and report meaningful visual issues.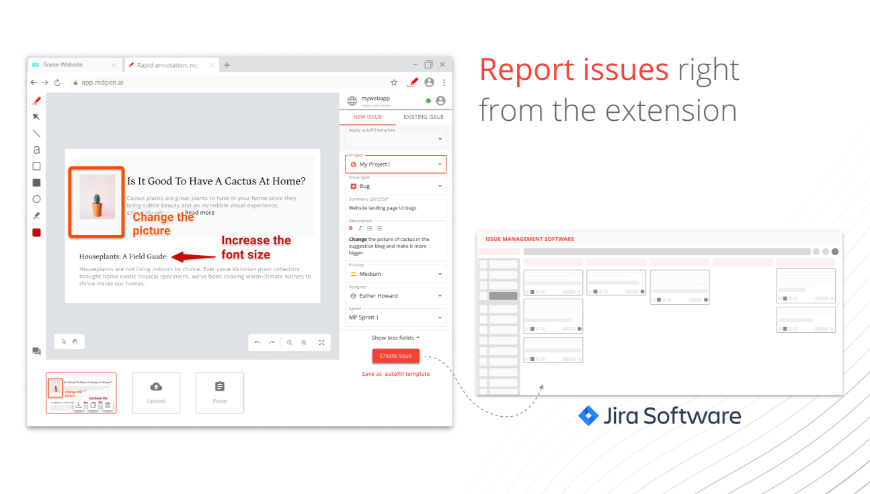 Browser Diagnostic Information
Issues reported using Redpen will have all the essential diagnostic information (OS, browser information, network, console logs, etc) required to not just identify the bugs, but recreate and resolve them as well.
Easy Setup
No code, no hassle. Simply download the chrome extension and connect to your favorite services to get started. Boost your team's productivity in seconds!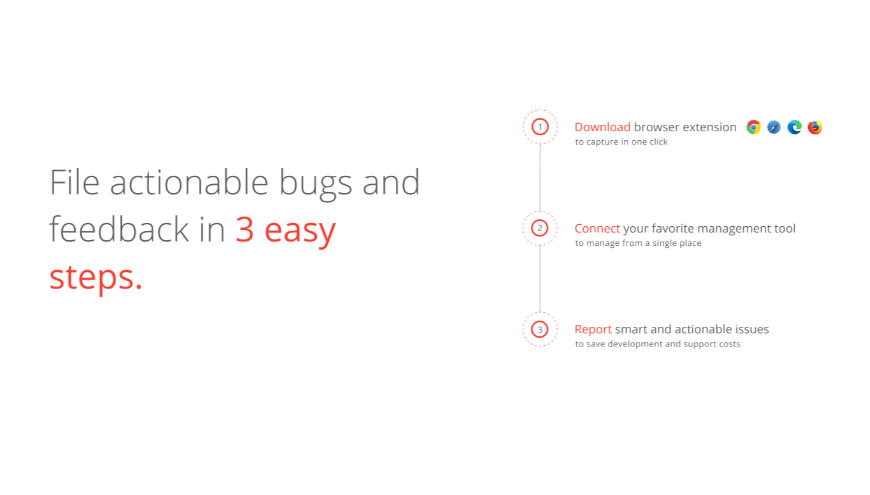 More details
Redpen for Jira is a rapid issue reporting tool.
Get faster time-to-market and higher customer satisfaction by reducing the friction in reporting issues and feedback.
Less friction in reporting issues results in higher issue-reporting while in development.
Simple operation - Take a screenshot, Annotate, and Report to Jira.
Details that developers would need for faster turnaround of issues are automatically attached to the issue.
Get started in easy steps.
Install Jira add-on from Marketplace.
Install browser extensions from https://www.redpen.ai/downloads
Click on the Redpen browser extension to log in and get started.

Rapidly file smart actionable issues
Capture screenshot by clicking on the browser extension.
Edit an issue that is open in Jira by clicking on the browser extension.
Save frequently used field values as templates and save time.
Privacy and security
Privacy policy
Atlassian's privacy policy is not applicable to the use of this app. Please refer to the privacy policy provided by this app's vendor.
Vendor privacy policy
Security
This app is not part of the Marketplace Bug Bounty program. Learn more
This partner has not completed the Security Self-Assessment Program. Learn more
Integration Details
Redpen - rapid issue reporting for Jira integrates with your Atlassian product. This remote service can:
Act on a user's behalf, even when the user is offline
Administer the host application
Administer Jira projects
Delete data from the host application
Gallery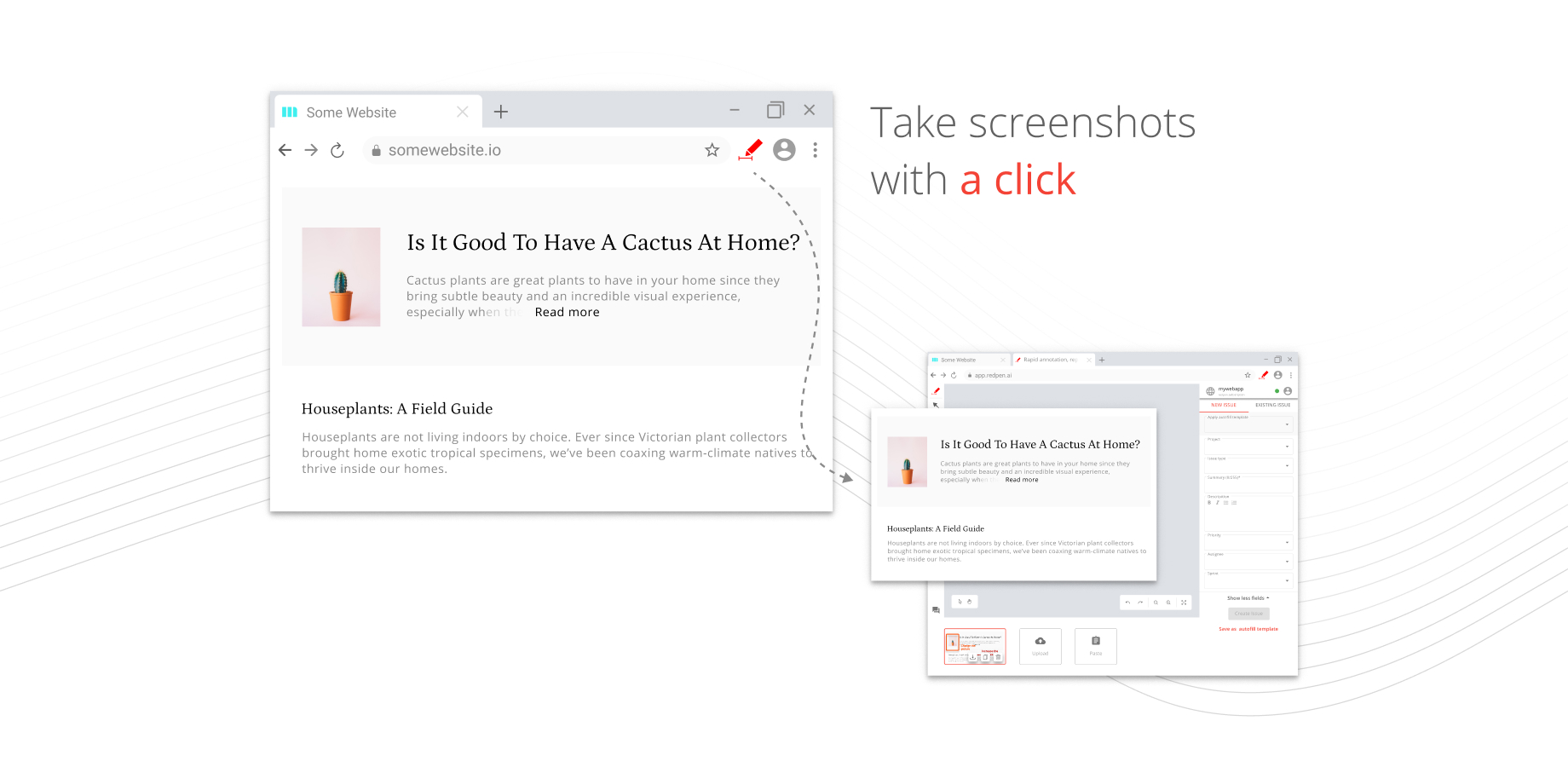 Take screenshots with a click