Smart Guess for Planning Poker for Jira Cloud
for Jira Cloud
Overview
Reviews
Pricing
Support
Versions
Installation
🤔 Skip 20+ steps from your story point estimation compared to other tools. Read on to learn more
Planning Poker that doesn't slow you down!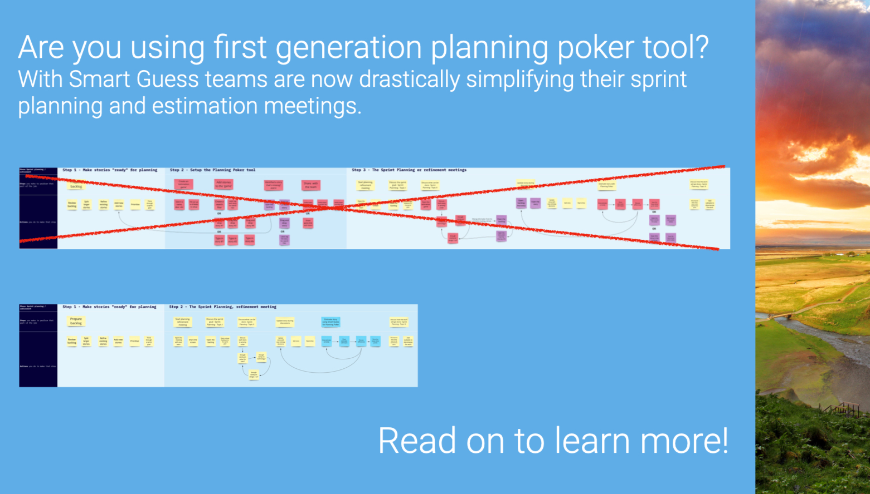 Planning & estimation solely from the Jira Backlog
During planning use the Jira backlog to refine the stories you plan on implementing. Once you are ready to estimate, with Smart Guess, giving an estimate is one click a way. It's that easy.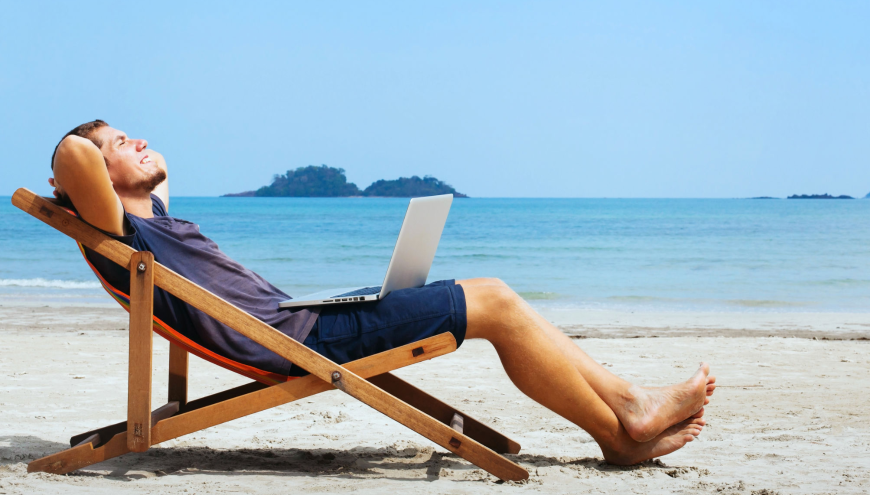 Run remote planning as if you are co-located
Today more and more teams are running remote planning sessions. Smart Guess is built to make remote planning poker flow naturally, as if the team is sitting together around the same table.
More details
Try Smart Guess for free
One minute to install
Minutes to see how it works
Saves time every Sprint 🎉
More on Smart Guess:
Privacy and security
Privacy policy
Atlassian's privacy policy is not applicable to the use of this app. Please refer to the privacy policy provided by this app's vendor.
Vendor privacy policy
Security
This app is not part of the Marketplace Bug Bounty program. Learn more
This partner has completed the Security Self-Assessment Program. Learn more
Integration Details
Smart Guess for Planning Poker for Jira Cloud integrates with your Atlassian product. This remote service can:
View user information in Jira that the user has access to, including usernames, email addresses, and avatars.
Read Jira project and issue data, search for issues, and objects associated with issues like attachments and worklogs.
View the profile details for the currently logged-in user.
Read and write to app storage service
Gallery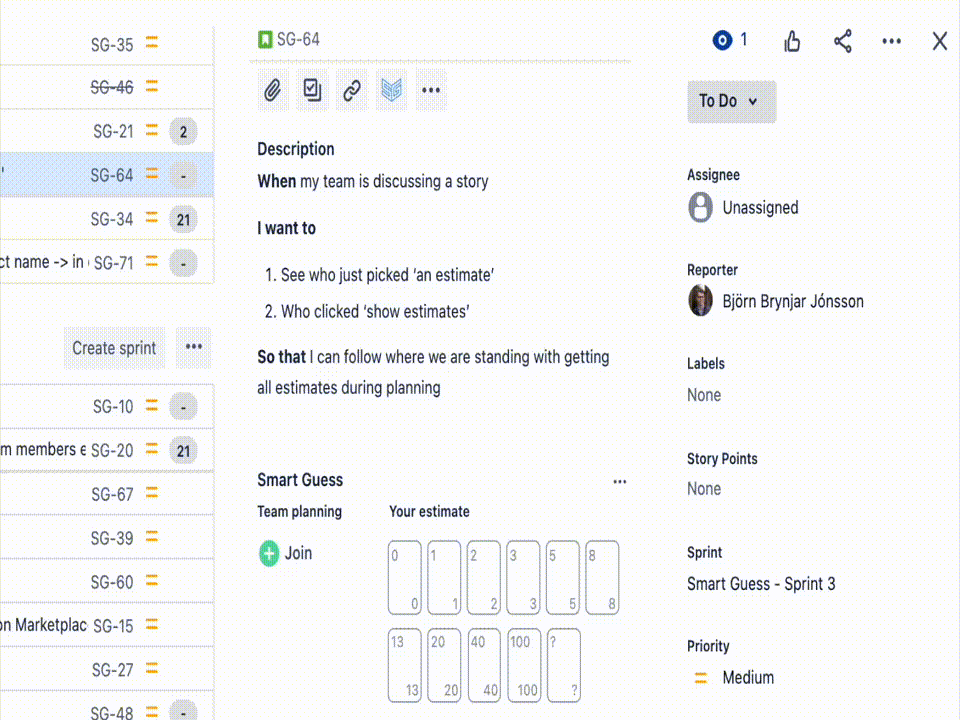 This is how Smart Guess works.