Issue Calendar for Jira
for Jira Cloud
Supported

Jira Service Management
Overview
Reviews
Support
Versions
Installation
Display issues from your Kanban board in a clear calendar. Supports creating, editing, filtering and drag-n-drop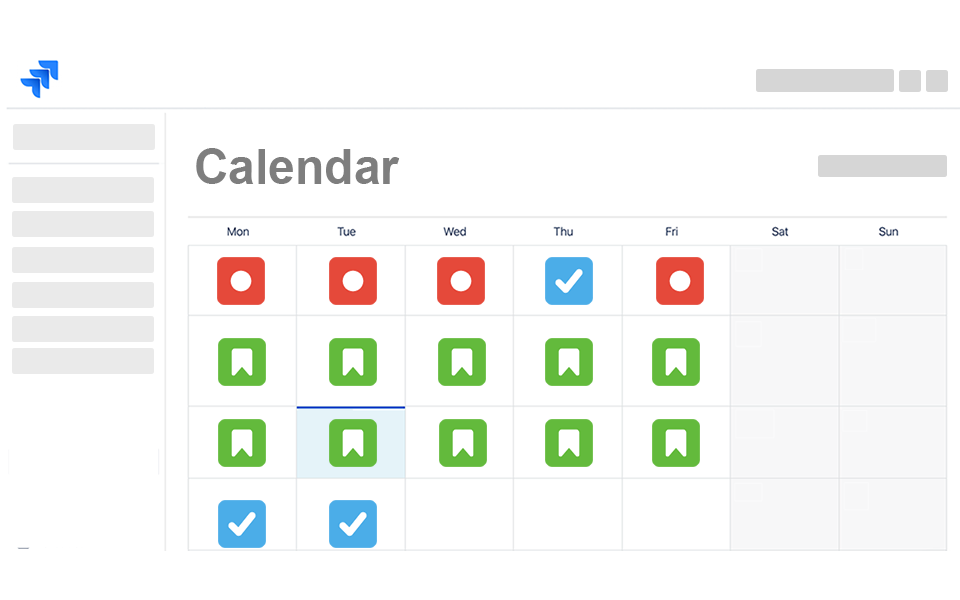 Issue Calendar for Jira is here to bring you a calendar visualisation 🗓️ of your issues (tickets) planned by its the "start date" or by "due date".
👉 Check out Getting Started guide.
Features:
✅ display tasks (including subtasks), bugs, stories and epics in the calendar
🧮 filter the individual issues by assignee, status or type (no JQL needed)
🌈 distinguish the individual issues by the workflow color (TODO-gray, INPROGRESS-blue, DONE-green)
🟥 visualise overdue issues
📅 create individual issues directly from the calendar
🗂 drag and drop
⏰ configure "Start date" and "Due date" with the predefined or your custom fields
🌐 World-wide date standards support
To learn what we are building next, check out the roadmap.
-------------------------------------------------------------------------------
Support:
We do provide support for our apps. Use one of the available channels:
Privacy and security
Privacy policy
Atlassian's privacy policy is not applicable to the use of this app. Please refer to the privacy policy provided by this app's vendor.
Vendor privacy policy
Security
This app is not part of the Marketplace Bug Bounty program. Learn more
This partner has not completed the Security Self-Assessment Program. Learn more
Integration Details
Issue Calendar for Jira integrates with your Atlassian product. This remote service can:
Write data to the host application
Read data from the host application
Gallery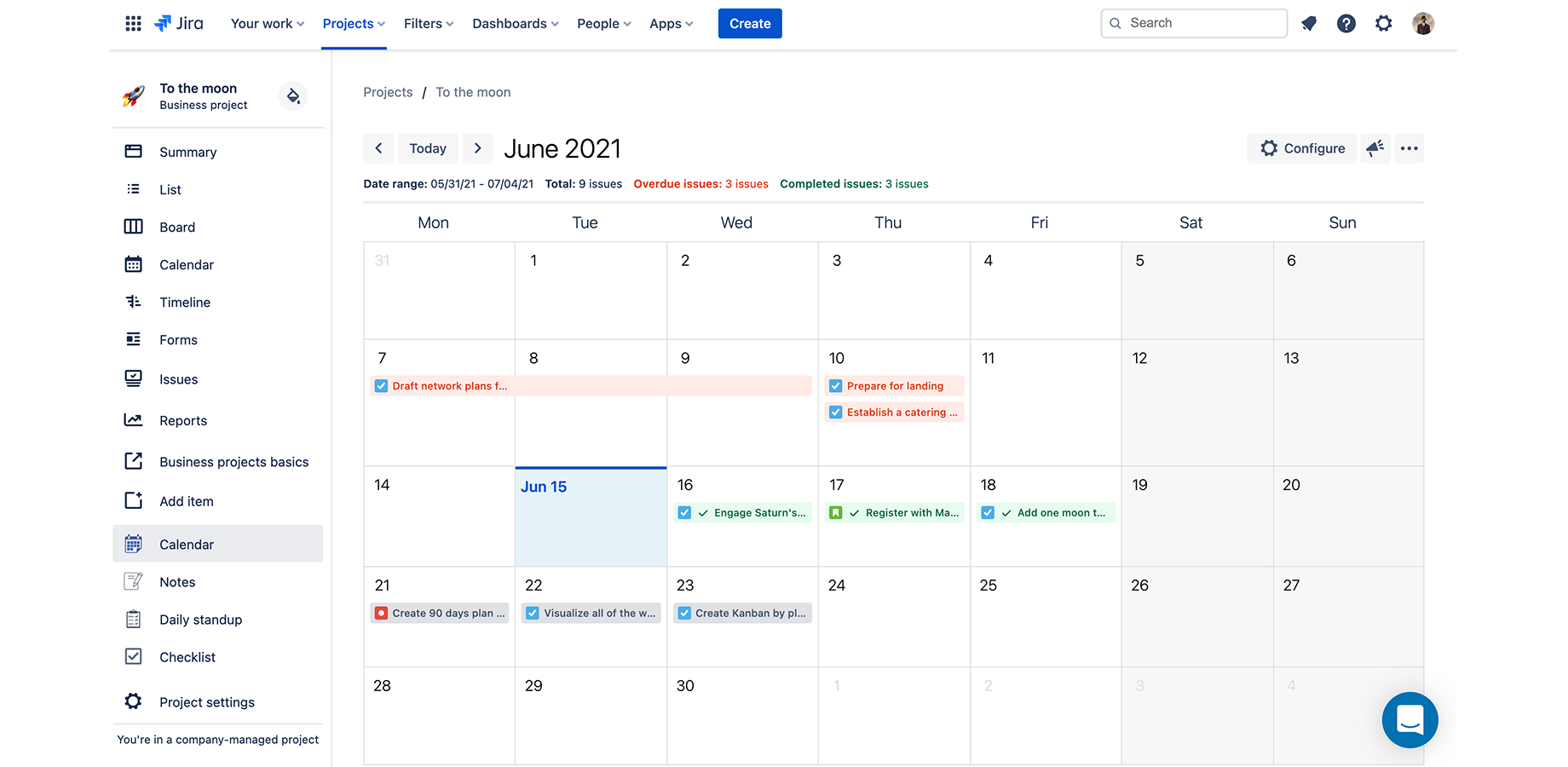 Our very intuitive interface will easy your every-day work.