Hubspot CRM + Confluence App for Teams
for Confluence Cloud
Cloud Security Participant
Overview
Reviews
Pricing
Support
Versions
Installation
Seamlessly embed HubSpot into Confluence Cloud to ensure a single source of customer data across all systems
How to embed HubSpot into Confluence
1. Type /HubSpot in Confluence
2. Search by company, name or deal
3. Select the records, choose the columns and embed!
Works for free & premium users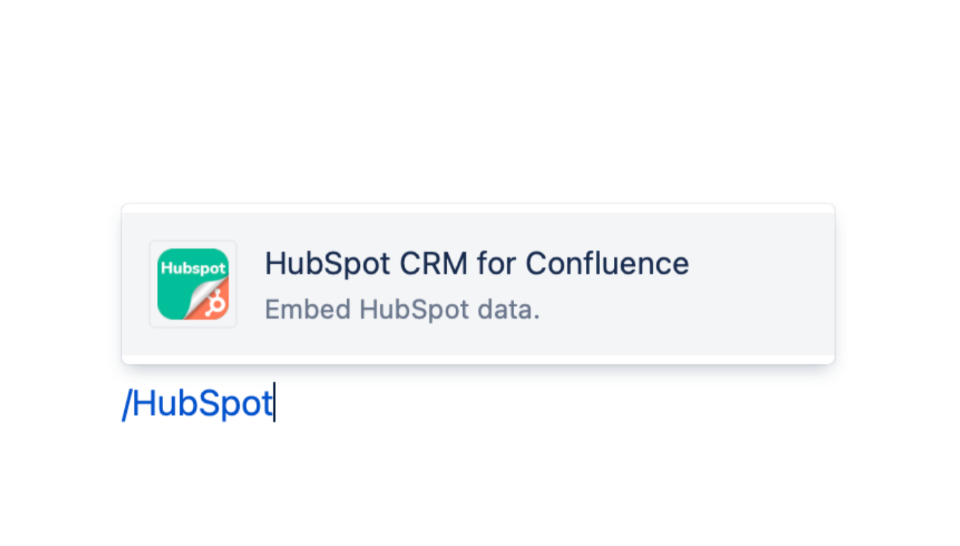 3 Elements to Search By
Query different data points from your CRM:
-Contact: Name, Email
-Company: Name, Industry, Country
-Deal: Name, Stage, Associated Contact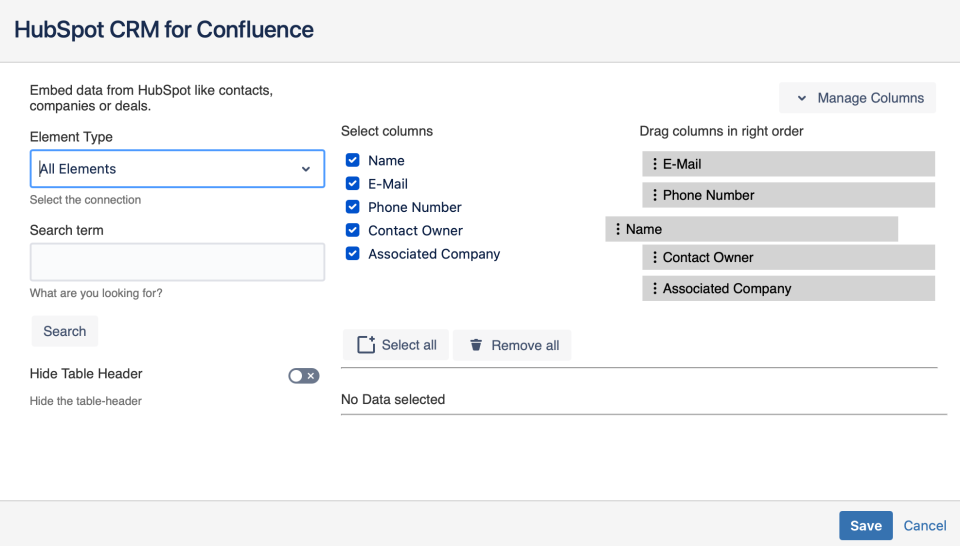 Dynamic Data
Embedded data updates automatically if you add more information to a deal, a customer's contact details changes, or even if data needs to be deleted as per GDPR.
Read more benefits here
More details
With HubSpot CRM for Confluence your CRM remains the single-source of truth for all customer data.
Works for free and paid HubSpot accounts.
Avoid outdated data and data discrepancies by using one source of information dynamically linked to your Hubspot account.
Privacy and security
Privacy policy
Atlassian's privacy policy is not applicable to the use of this app. Please refer to the privacy policy provided by this app's vendor.
Vendor privacy policy
Security
This app is part of the Marketplace Bug Bounty Program. Learn more
This partner has completed the Security Self-Assessment Program. Learn more
Integration Details
Hubspot CRM + Confluence App for Teams integrates with your Atlassian product. This remote service can:
Read data from the host application