Cortex
for Bitbucket Cloud
Overview
Reviews
Support
Versions
Installation
Understand and Improve your services
Reliability as Code
Scorecards allow engineers to set reliability standards across teams and types of services by tracking the health of deploys, SLOs, on-call, vulnerabilities, package versions, and more.
Drive progress towards a culture of reliability
Initiatives let you set goals and deadlines in a Scorecard, making service quality a moving target for the team.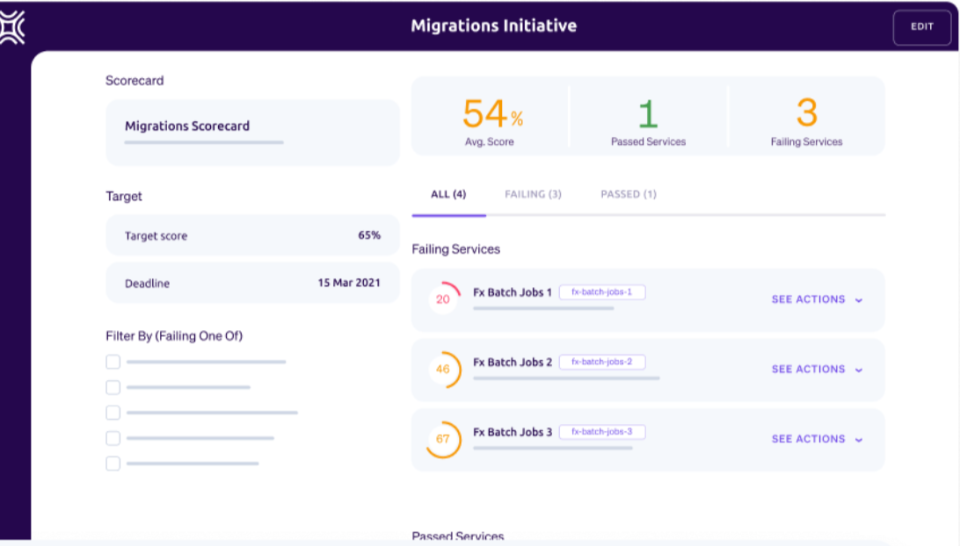 Single pane of glass for all your services
The service catalog serves as a one stop shop for SREs, developers, and engineering leaders to find answers to questions about ownership, documentation, on call rotation, SLOs, and more.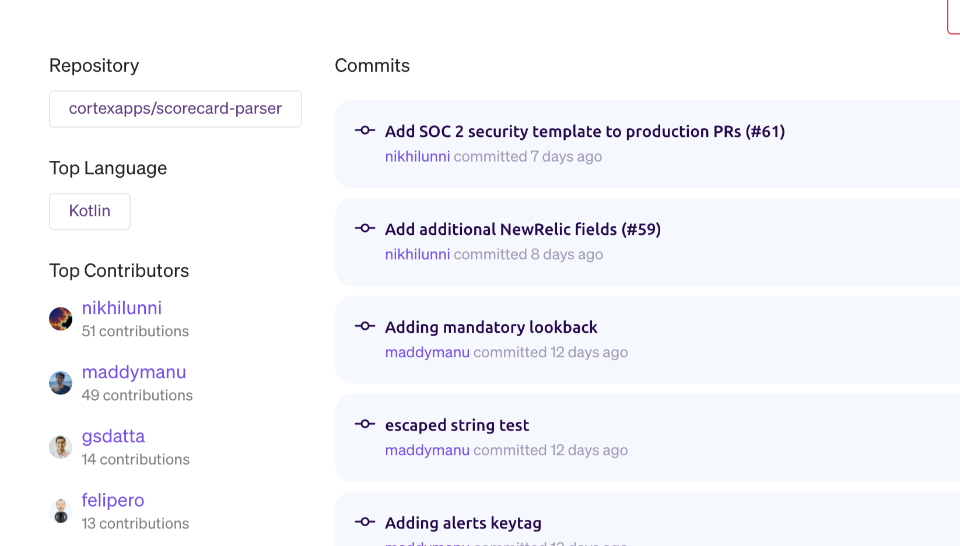 More details
Connect your Cortex services with Bitbucket repositories. With this app, you can pull your service's recent commits, most frequent contributors directly from the Cortex service catalog. Also comes with it are dozens of Git Scorecard rules, as well as Git-ops managed cortex.yaml files descriptors.
Privacy and security
Privacy policy
Atlassian's privacy policy is not applicable to the use of this app. Please refer to the privacy policy provided by this app's vendor.
Vendor privacy policy
Security
This app is not part of the Marketplace Bug Bounty program. Learn more
This partner has not completed the Security Self-Assessment Program. Learn more
Integration Details
Cortex integrates with your Atlassian product. This remote service can:
Ability to see all the user's account information
Access to projects
Administrator access to all the repositories the authorizing user has access to
Write (not admin) access to all the repositories the authorizing user has access to
Gallery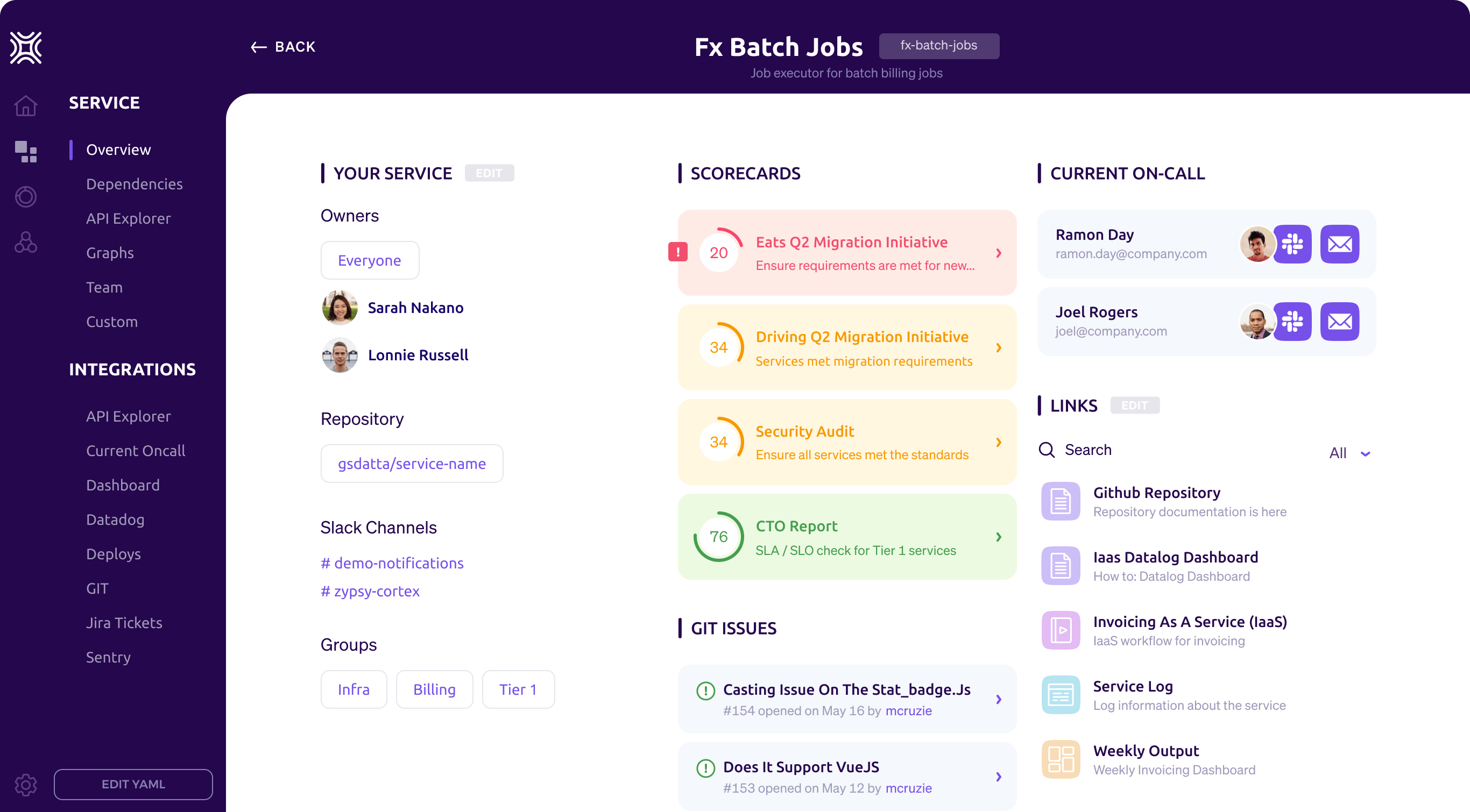 With Cortex on board, it's easy for your organization to get comprehensive visibility and control over your microservices.