Overview
Reviews
Pricing
Support
Versions
Installation
Manage Project Activities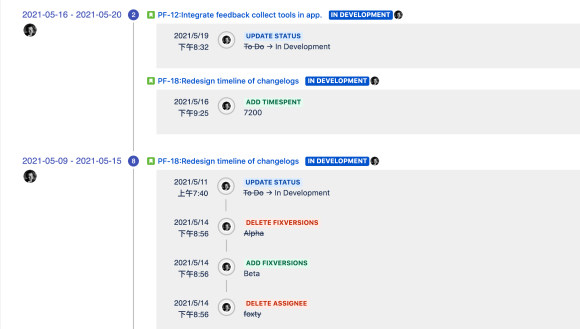 More details
Features:
The flow of issue activities by timeline.
List issue activities in different duration (Daily, Weekly, Monthly)
Filter issues activities by project, fix versions, and authors.
A quick check for issue activities in the specified time range.
Privacy and security
Privacy policy
Atlassian's privacy policy is not applicable to the use of this app. Please refer to the privacy policy provided by this app's vendor.
Vendor privacy policy
Security
This app is not part of the Marketplace Bug Bounty program. Learn more
This partner has not completed the Security Self-Assessment Program. Learn more
Integration Details
Project Flow integrates with your Atlassian product. This remote service can:
Write data to the host application
Read data from the host application
Gallery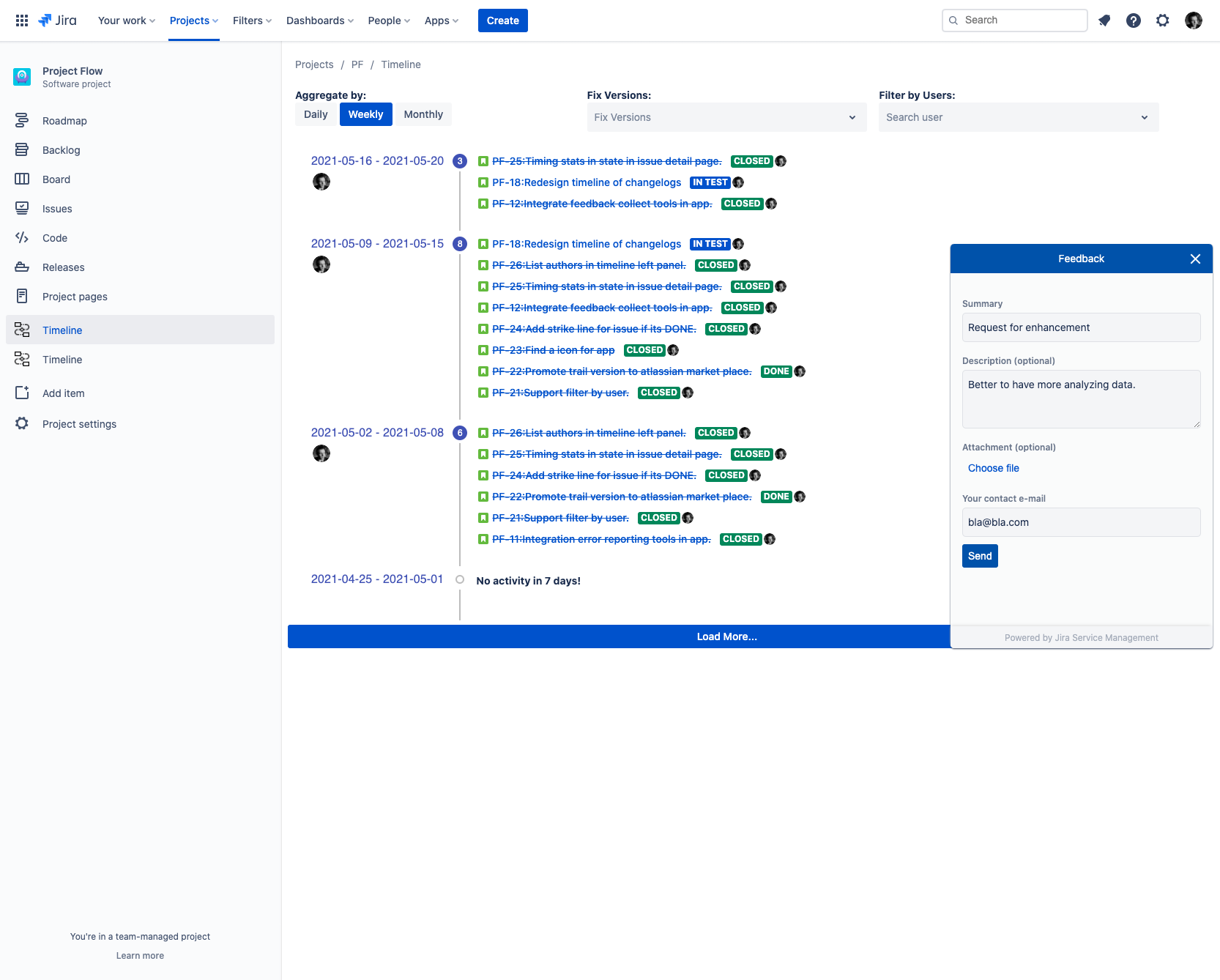 Send feedback to the vendor.