Whistle Willow for Jira
for Jira Cloud
Supported

Jira Service Management

Jira Software
Overview
Reviews
Pricing
Support
Versions
Installation
Complete whistleblowing and non-conformities reporting solution in Jira Cloud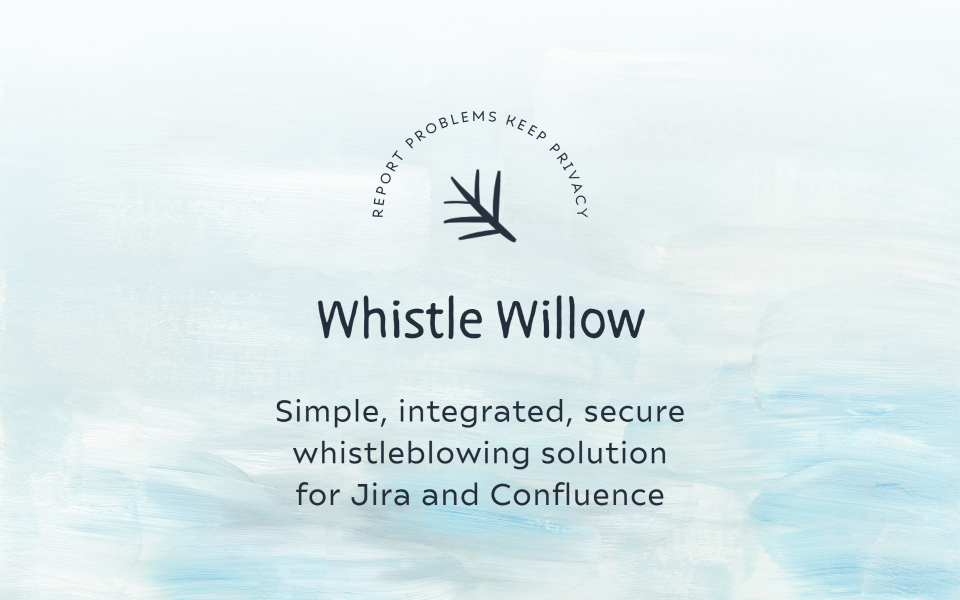 All-in-one whistleblowing solution in Jira
Important not only for compliance, but also for the org's success, this solution gives your employees a secure and trusted channel for raising their issues, concerns, and whistleblowing tips with complete anonymity.
Review and act on tips and concerns in no time
Use Jira built-in user management system to quickly give report access to your Compliance team. Perform the tip review, update the status and communicate back with the reporter without risk of revealing their identity.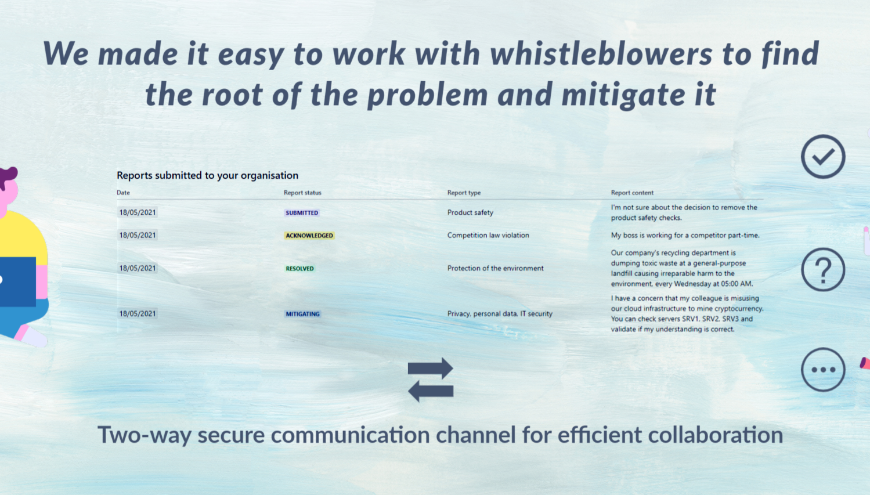 Your data stays yours, no strings attached
Whistle Willow is deployed to and operates exclusively in Jira. This means, it benefits from Jira security controls, reports data never leaves Jira, no data is sent to third parties, including Whistle Willow servers.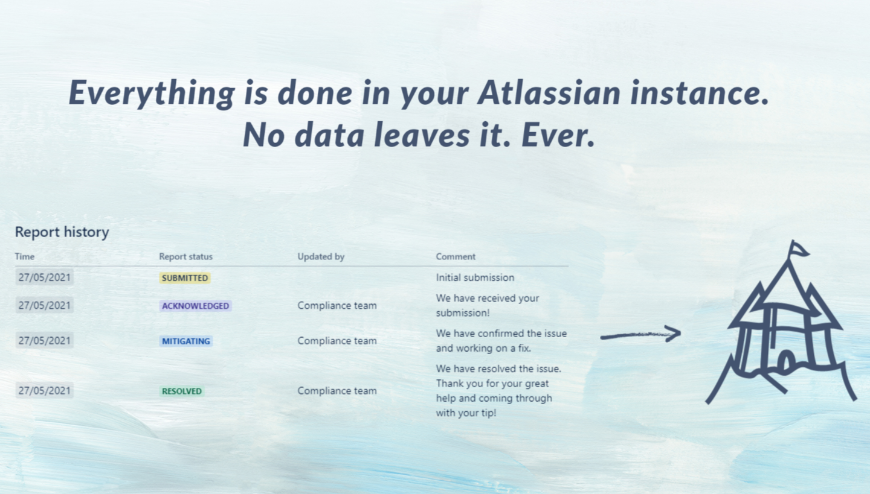 More details
Whistle Willow delivers a 100% self-sufficient whistleblowing program solution operated entirely in Jira Cloud – no external integration, storage, account management overhead, or implementation consulting required. It is ready to receive reports and tips right after installation!
Whistle Willow allows your company to become compliant with EU directive on Whistleblowing protection in no time, and create a simple, secure, flexible channel to handle fully anonymous tips and reports available to all Jira users in your org.
The solution uses state-of-art cryptography to protect the identity of a reporter while allowing both the Compliance team and a reporter to establish a 2-way communication channel without disclosing the reporter's identity.
Importantly, Whistle Willow hosts all data and operations exclusively in the next-generation Atlassian Jira Cloud Forge platform and has no external servers or data flows, delivering the most secure and easy-to-implement solution in the market.
Privacy and security
Privacy policy
Atlassian's privacy policy is not applicable to the use of this app. Please refer to the privacy policy provided by this app's vendor.
Vendor privacy policy
Security
This app is not part of the Marketplace Bug Bounty program. Learn more
This partner has completed the Security Self-Assessment Program. Learn more
Integration Details
Whistle Willow for Jira integrates with your Atlassian product. This remote service can:
Take Jira administration actions (e.g. create projects and custom fields, view workflows, manage issue link types).
View the profile details for the currently logged-in user.
Read and write to app storage service