Overview
Reviews
Pricing
Support
Versions
Installation
Arrange all the information in specified templates and use them across issues in various projects
Customize and Create your Templates
Easily Create and Manage Templates by the combination of several Fields. Manage and Prioritise your Templates with Groups and Categories. Manage permissions in the Template while creating it.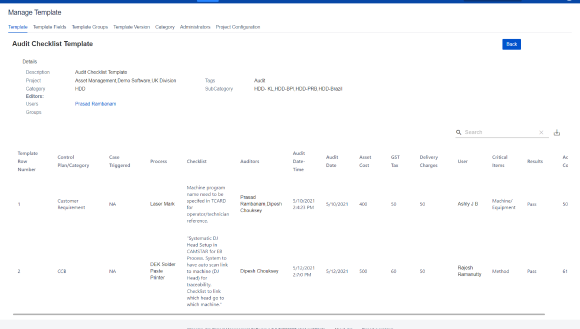 Create Template Fields and add to the Templates
Template Manager supports Template Fields like Text Field, Number Field, Single User picker, Multiple User picker, Single Select, Multiple Select and Calculated field. You can integrate these fields into the Template.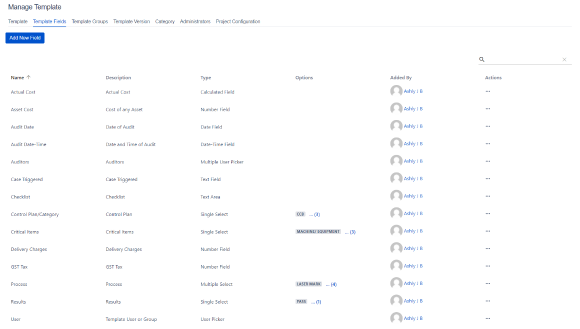 Associate Templates with the JIRA Issue
In your project, select the Templates for the required Jira issue and add data to it. Import and export Multiple data in the Template with few clicks. See the Template data in a full-screen expanded view.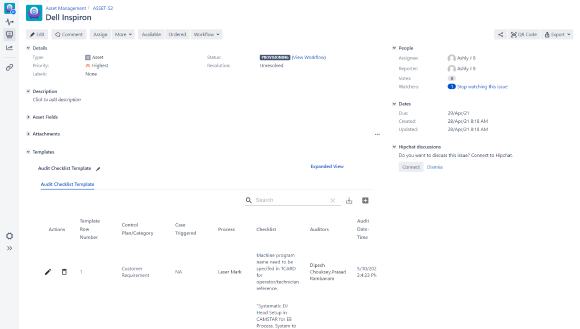 More details
Import & Export your existing Template Values via CSV.
Manage Your calculations using Calculated Field.
Control the changes in your Templates with Template Version History.
Map your issue type with Templates in a Project for better understanding Template Data.
Permission-based Access in Managing Templates.
Filter your templates with the help of Categories.
Aggregate any number of Templates based on required criteria into a single group.
Use the templates in any number of issues in a project to manage and maintain them.
Privacy and security
Privacy policy
Atlassian's privacy policy is not applicable to the use of this app. Please refer to the privacy policy provided by this app's vendor.
Vendor privacy policy
Security
This app is not part of the Marketplace Bug Bounty program. Learn more