Slide Library for Confluence
for Confluence Cloud
Overview
Reviews
Pricing
Support
Versions
Installation
Search, re-use and automatically update PowerPoint slides in Confluence
Search for slides
Search for slides based on slide metadata including text content of slide, slide tags, presentation file name, parent space and folder name.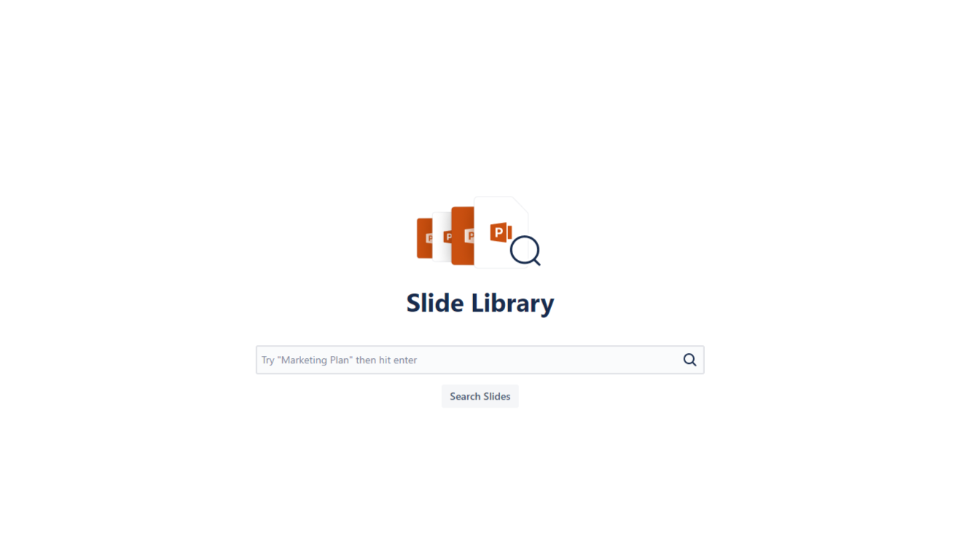 Create new presentations
Select slides from multiple search queries to combine into a new slide deck.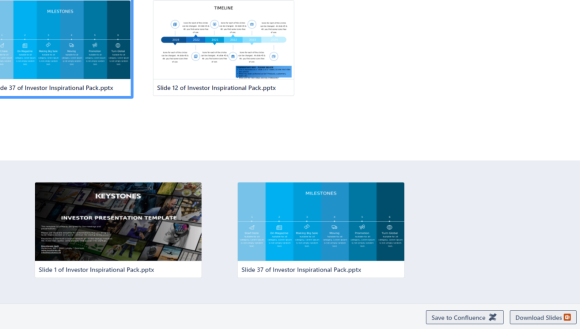 Automatic slide updates
Slides uploaded to Slide Library can be replaced with a new slide. All presentations saved in Confluence are updated when referenced slides are updated.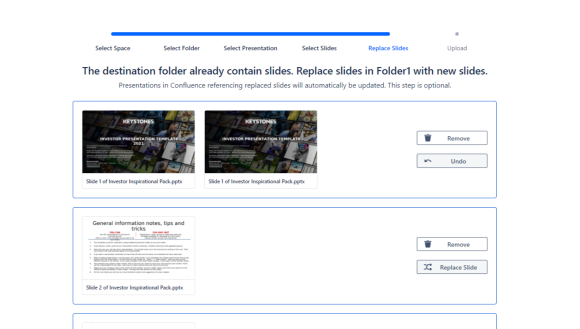 More details
Slide Library enables Confluence to be used as a central repository for PowerPoint slides. Supercharge Confluence with the ability to search, re-use and automatically update PowerPoint Slides with this app.
Benefits
Faster turnaround

Speed up time to compose new presentations by easily leveraging existing slides.

Reduce inconsistency

Lower risk of re-inventing slides and ensure consistency in branding, messaging and design.

Eliminates manual work

Increase productivity with automatic syncing of content changes to all presentations.
Features
Instant search

Search and select individual slides to include in your presentation

Single source of truth

Re-use the same slide in multiple presentations.

Automatic updates

Automatically update all presentations when referenced slide is updated.
How much savings will Slide Library for Confluence bring to your organization? Fill out this value calculator for an estimate.
Privacy and security
Privacy policy
Atlassian's privacy policy is not applicable to the use of this app. Please refer to the privacy policy provided by this app's vendor.
Vendor privacy policy
Security
This app is not part of the Marketplace Bug Bounty program. Learn more
This partner has completed the Security Self-Assessment Program. Learn more
Integration Details
Slide Library for Confluence integrates with your Atlassian product. This remote service can:
Delete data from the host application
Write data to the host application
Read data from the host application