mO Secure Share Pages for Confluence (External Share)
for Confluence Server 6.0.1 - 7.14.0, Confluence Data Center 6.0.1 - 7.14.0
and more
Overview
Reviews
Pricing
Support
Versions
Installation
Share your Confluence with Password Protected Confluence Links. Unlock External Sharing for Confluence with mO Secure Share Pages
Share Confluence to Anyone
Create & share secure links for Confluence Pages allowing your users to access the pages without login.
Share Confluence links directly via Email
Allow your Non-Licensed users to:
View/Add comments
View/Add attachments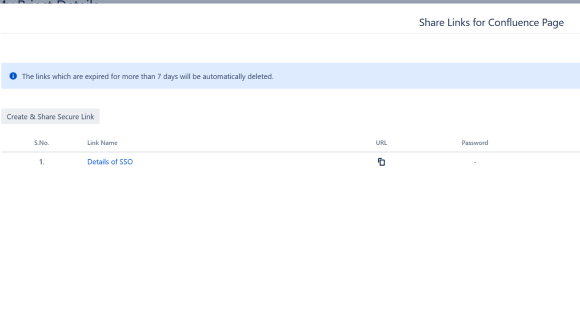 Essential Features set to suit your needs
Share your pages with external users outside Confluence.
Delete expired secure share links after 7 days.
Deactivate shared links with a single click.
Set validity and password on your access links.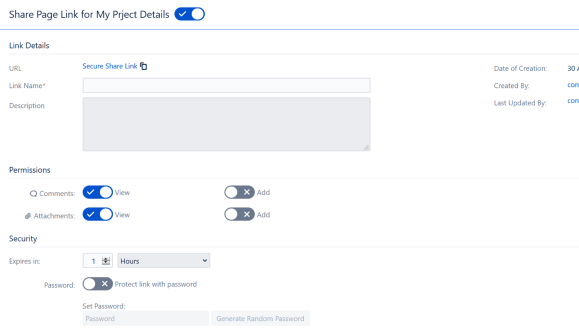 Upcoming Features & Customer Support
Free support app setup. Contact us to request demo.
Upcoming Secure Share Features:
-Restrict Users(who), Confluence Spaces(what) to be shared
-Keep user logs for accessing the share links
We also have Jira Secure Share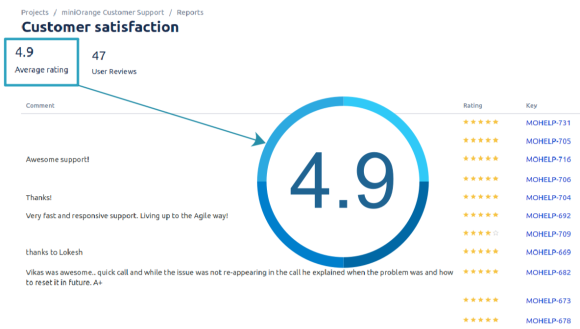 More details
Confluence only supports sharing the pages with every anonymous user with no restriction on the basis of who to share with, when to share, and how to protect the shared page even if it's available for anonymous users.
This app solves all of the above problems which are some of the major hiccups in sharing Confluence pages.
Features provided by us:
Confluence Secure Share lets you share your Confluence Pages with any user (even outside the Confluence license tier).
Create and share access links for any Confluence page which do not require login
Set permissions for your users to View/Add Comments/Attachments in the shared pages
You can password-protect shared link with own password or generate a random one for better security
Set validity for the shared link
Deactivate the shared link according to your convenience
Automatic link deletion after 7 days of link expiry
Share your Jira Issues through - Jira Secure Share
Free support for Confluence Secure Share Setup
Privacy and security
Privacy policy
Atlassian's privacy policy is not applicable to the use of this app. Please refer to the privacy policy provided by this app's vendor.
Vendor privacy policy
Security
This app is not part of the Marketplace Bug Bounty program. Learn more
Gallery

Secure Share Admin console