Excel-like Tables for Confluence (chart & diagram)
for Confluence Cloud
Overview
Reviews
Support
Versions
Installation
Deliver true Excel-like spreadsheet experiences on Confluence for financial, budgeting, forecasting, engineering, education, etc
Full-featured Excel-like table
Full-featured Excel-like table grid with charts and shapes. Making a spreadsheet and calculating with a formula such as SUM and AVERAGE is easier than ever. You no longer need a heavy drawing app.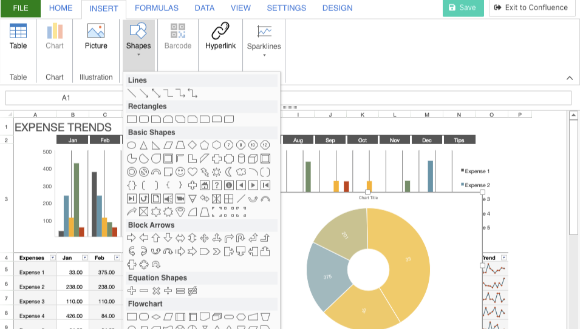 Excel and CSV I/O
The complete support for importing and exporting your Excel files. Load your most complex Excel (.xlsx) files, make changes, and export a sheet to an Excel file. And CQL query allows you to search the content of a table.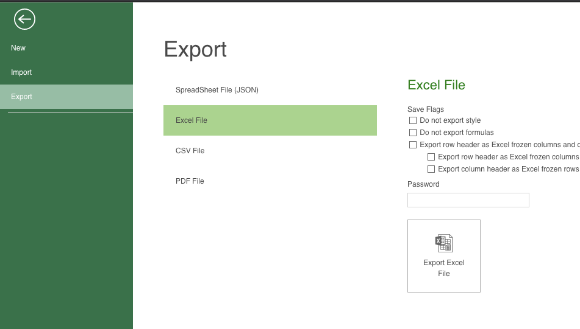 Simple permission and secure
The app works on Confluence page permission.
Data is stored in the Confluence instance, so it's secure.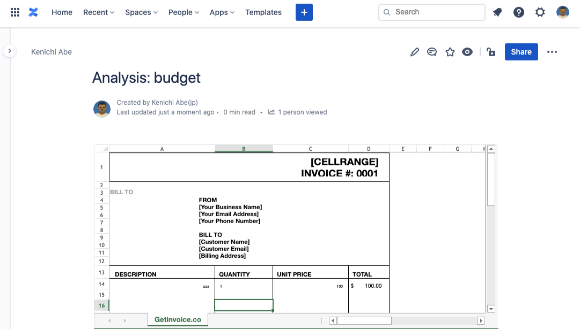 More details
Use Excel-like tables in the Confluence page and import your Excel files into the table. Most of the Excel features are available with this app.
Powerful Excel-like features available:
Tables
Formula
Charts
Shapes
Calculate
Filter
Integration with Confluence
Watch the roadmap and progresses here.
Give us your feedback on our Helpdesk!
Try Jira version app - Excel-like Tables for Jira
Try another Excel-like app - Excel-like Issue Editor for Jira - for bulk issue editing
Privacy and security
Privacy policy
Atlassian's privacy policy is not applicable to the use of this app. Please refer to the privacy policy provided by this app's vendor.
Vendor privacy policy
Security
This app is not part of the Marketplace Bug Bounty program. Learn more
This partner has completed the Security Self-Assessment Program. Learn more
Integration Details
Excel-like Tables for Confluence (chart & diagram) integrates with your Atlassian product. This remote service can:
Administer the host application
Administer Confluence spaces
Administer Jira projects
Delete data from the host application