Calculated Field for Jira Cloud
for Jira Cloud
Supported

Jira Service Management
Overview
Reviews
Support
Versions
Installation
Perform on-the-fly routine calculations on numeric and time values in Jira Cloud issues
Calculated field in issues
Add the calculated field into Jira issues and execute automatic calculations of data in tasks.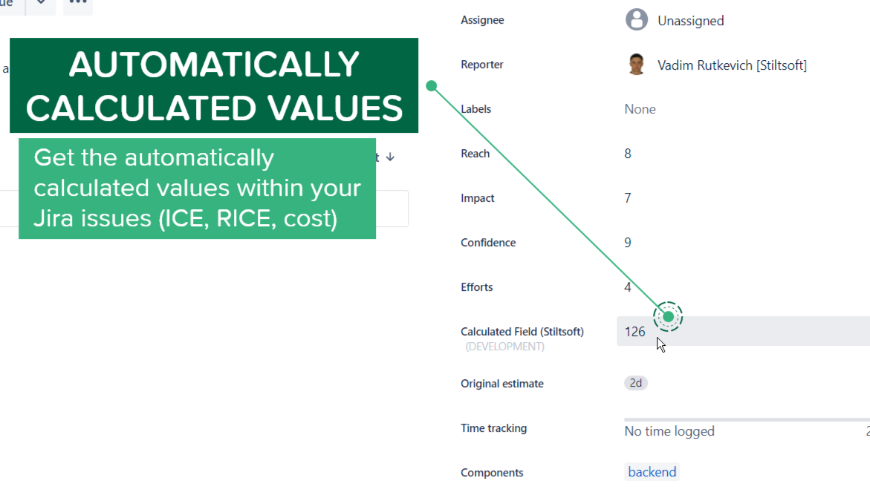 Formulas or JS expressions
Apply formulas to numeric fields or use JS expression to calculate data based on additional conditions.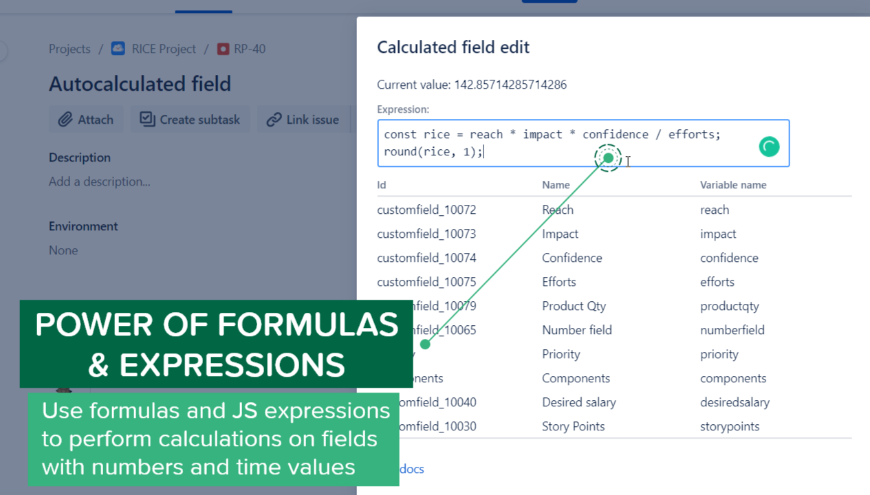 View calculations in Jira interfaces
Easily find calculated values while browsing through Jira issues, searching for issues in the Issue Navigator, or on a Scrum board.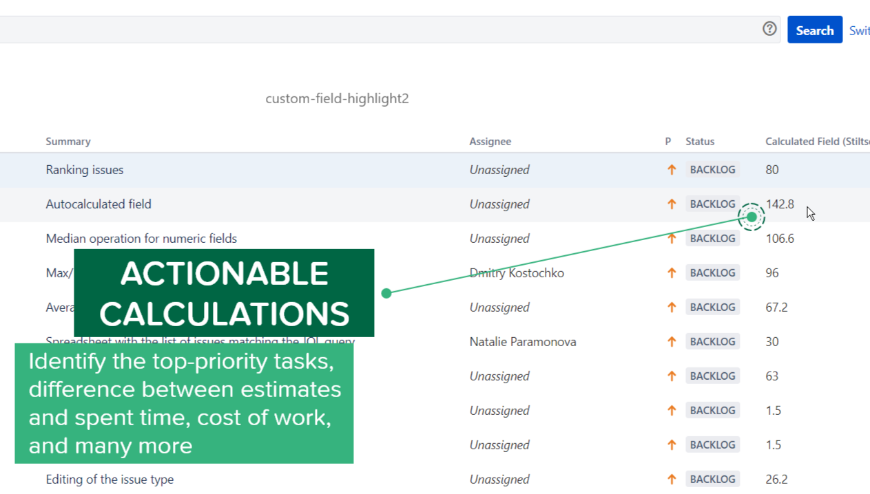 More details
Add the calculated field to the screen layouts, enter the formula or JavaScript expression, and get the calculated values in a blink of an eye.
Simplify the financial operations:
invoicing
product proposals
task cost based on spent time
Make the data-driven decisions for issue prioritization:
ICE score
RICE score
WSJF score
Find out the difference between time values:
ratio of spent time to estimates
difference between spent time and estimates
The app does not cover your use case? Please submit your request.
Privacy and security
Privacy policy
Atlassian's privacy policy is not applicable to the use of this app. Please refer to the privacy policy provided by this app's vendor.
Vendor privacy policy
Security
This app is not part of the Marketplace Bug Bounty program. Learn more
This partner has completed the Security Self-Assessment Program. Learn more
Integration Details
Calculated Field for Jira Cloud integrates with your Atlassian product. This remote service can:
Take Jira administration actions (e.g. create projects and custom fields, view workflows, manage issue link types).
Create and edit project settings and create new project-level objects (e.g. versions and components).
View user information in Jira that the user has access to, including usernames, email addresses, and avatars.
Read Jira project and issue data, search for issues, and objects associated with issues like attachments and worklogs.