Agile Scrum Planning Poker for Jira
for Jira Cloud
Overview
Reviews
Support
Versions
Installation
Agile planning & estimation tool. Quickly estimate user stories while having fun with team in Jira Agile Planning Poker session
Online poker game
Requirements analysis, product planning while having fun with your team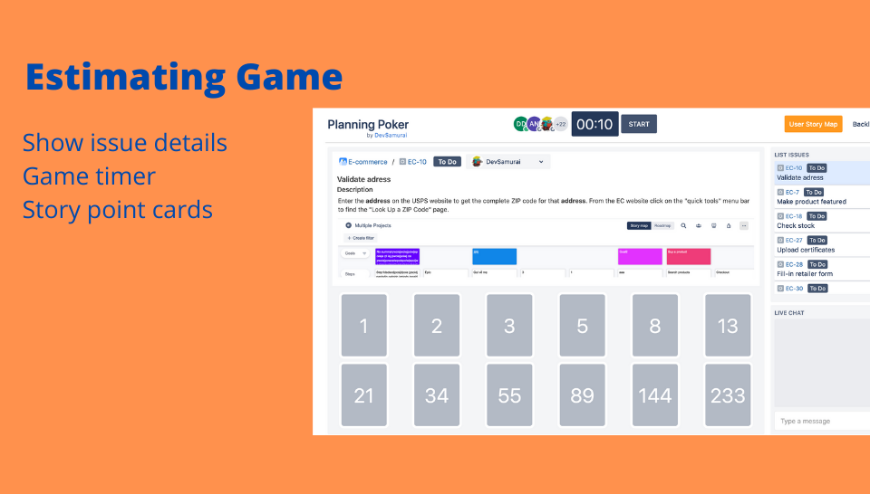 Real-time communication
Communicate with your team members in real-time chat without switching to other app.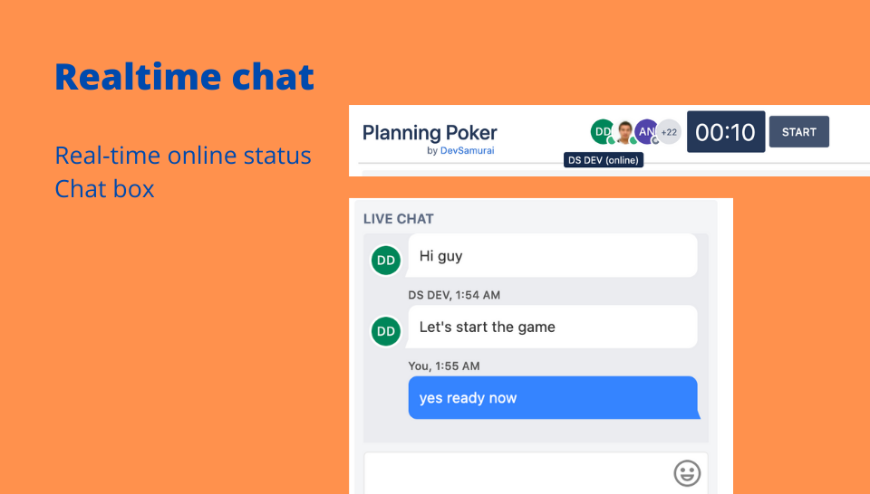 Easy planning
Estimate product backlog and submit story points to Jira issues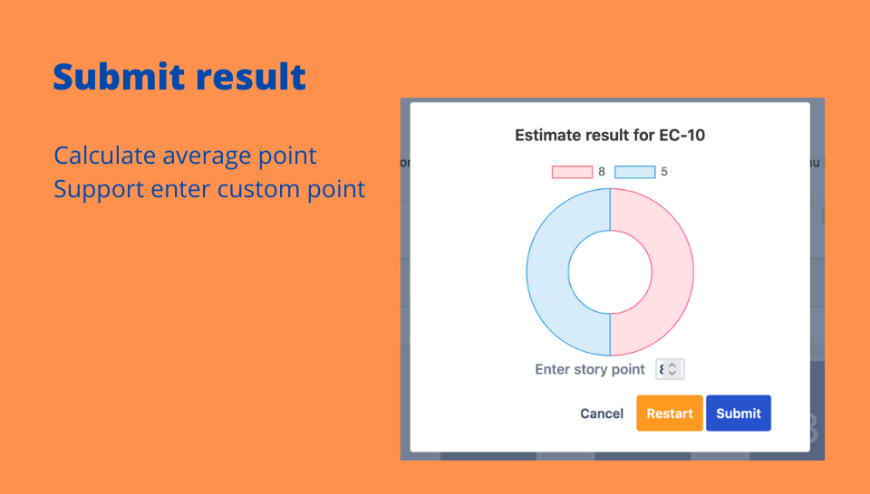 More details
Gather you team mates and play planning poker quickly and easily in Jira.
Main features
Show product backlog
Pick stories to estimate
Poker session to estimate
List estimated stories
Create new Sprint from estimated list
Notes: This app is still in beta and under heavy development, if you face any issue please don't hesitate to reach us at atlassian@devsamurai.com or create a support ticket we will assist ASAP!
Best used with Agile User Story Mapping for Jira to have a complete tool set to manage, estimate and plan your stories.
Privacy and security
Privacy policy
Atlassian's privacy policy is not applicable to the use of this app. Please refer to the privacy policy provided by this app's vendor.
Vendor privacy policy
Security
This app is not part of the Marketplace Bug Bounty program. Learn more
This partner has completed the Security Self-Assessment Program. Learn more
Integration Details
Agile Scrum Planning Poker for Jira integrates with your Atlassian product. This remote service can:
Administer Jira projects
Delete data from the host application
Write data to the host application
Read data from the host application
Gallery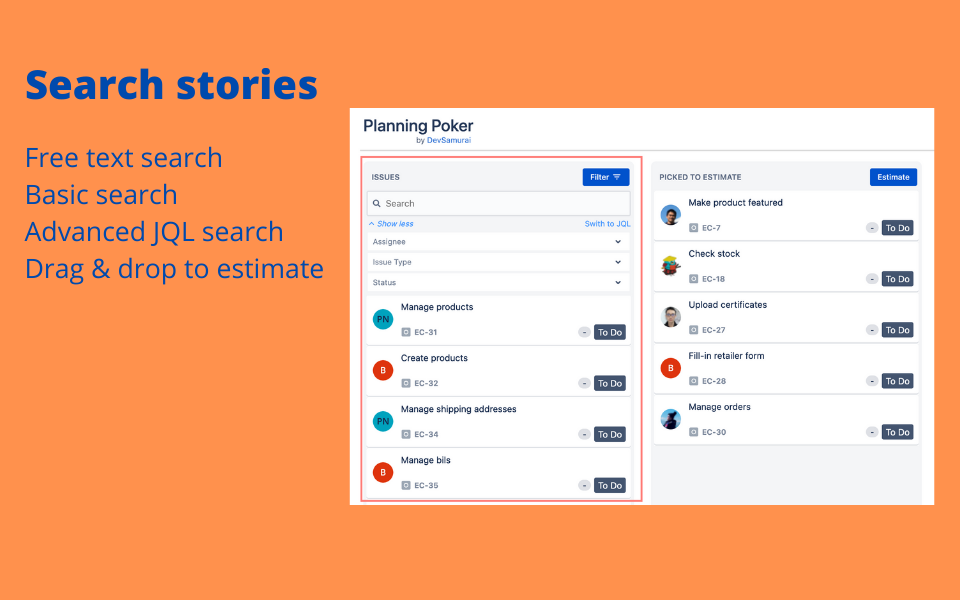 Pick stories to planning poker session