Smart issue view for Confluence
for Confluence Cloud
Overview
Reviews
Pricing
Support
Versions
Installation
Save time! See all issue details right on a Confluence page and edit issues inline – no more 20 Jira tabs
Define fields to display
The default issue view is limited to three, predefined fields. With Smart issue view you can define any fields you like.
Edit issues in a dialog
No more 20 Jira-tabs while working with issues linked on a Confluence page. Make easy updates right in-place.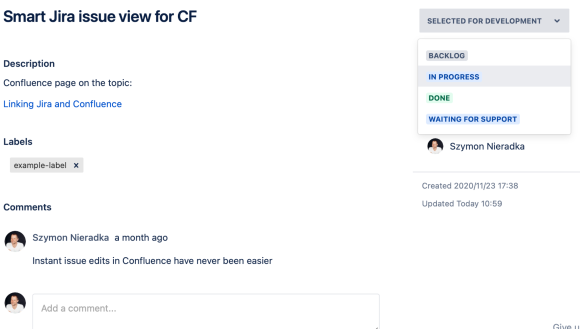 Choose your layout
Choose between inline (good for 3-4 fields) or boxed layout.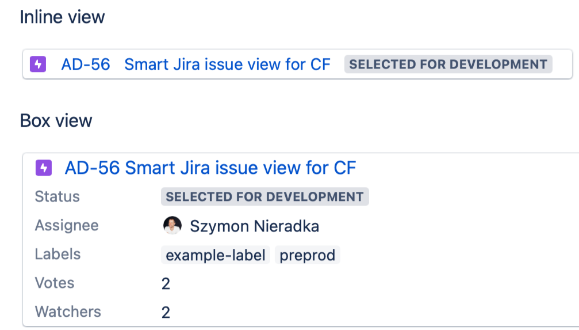 Privacy and security
Privacy policy
Atlassian's privacy policy is not applicable to the use of this app. Please refer to the privacy policy provided by this app's vendor.
Vendor privacy policy
Security
This app is not part of the Marketplace Bug Bounty program. Learn more
This partner has completed the Security Self-Assessment Program. Learn more
Integration Details
Smart issue view for Confluence integrates with your Atlassian product. This remote service can:
Act on a user's behalf, even when the user is offline
Read data from the host application