List View for Jira
for Jira Cloud
Supported

Jira Service Management

Jira Software
Overview
Reviews
Support
Versions
Installation
Compact list view for your Jira projects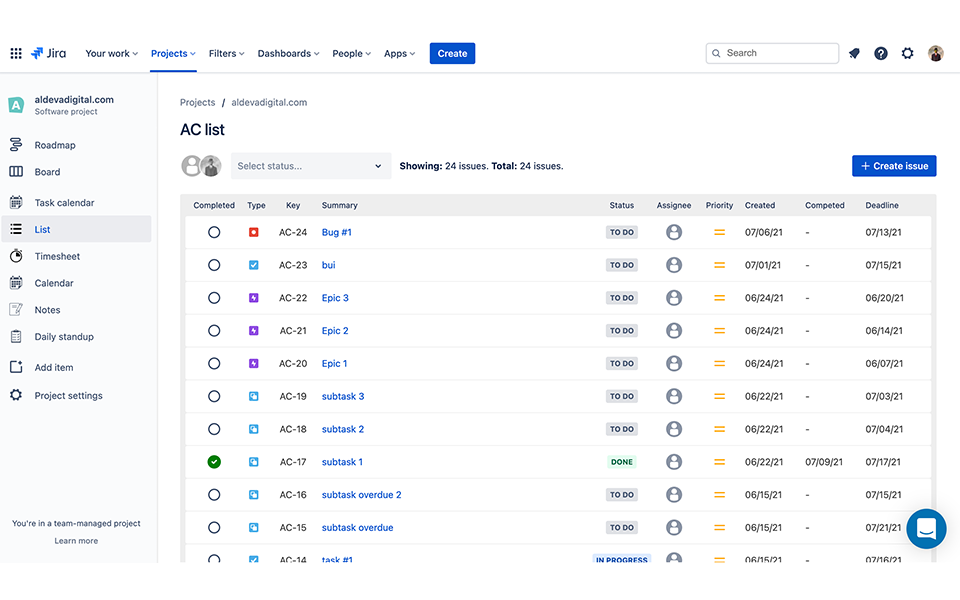 Issue list view for Jira is the interface you might know from various TODO apps. The interface is very intuitive and lots of people would like to switch sometimes to their favourite view.
This plugin extends the project interface with a new tab "List" that allows the list view.
All features:
🔘 view issues in list view
🔘 filter issues by STATUS and ASSIGNEE without a need to learn JQL
🔘 easily mark issues as DONE just like in your TODOlist
We are continuously working on this plugin so feel welcome to send us your feedback and maybe even feature improvements.
Privacy and security
Privacy policy
Atlassian's privacy policy is not applicable to the use of this app. Please refer to the privacy policy provided by this app's vendor.
Vendor privacy policy
Security
This app is not part of the Marketplace Bug Bounty program. Learn more
This partner has not completed the Security Self-Assessment Program. Learn more
Integration Details
List View for Jira integrates with your Atlassian product. This remote service can:
Write data to the host application
Read data from the host application
Gallery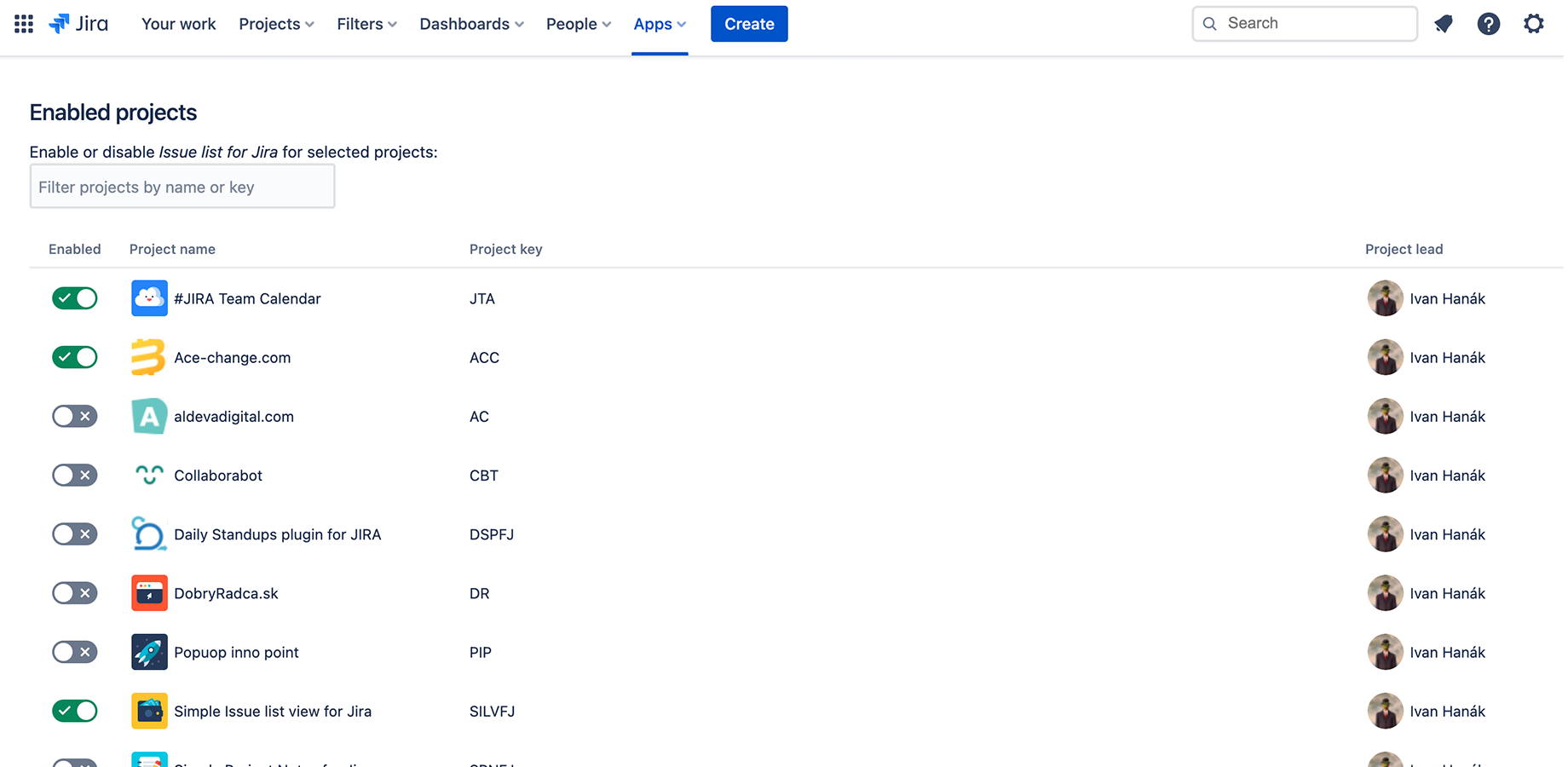 Simply pick projects where you want to have this plugin activated.