ZigiOps: Integrate Jira with Cherwell
for Jira Cloud, Jira Server 8.15.0 - 8.15.1, Jira Cloud, Jira Server 8.15.0 - 8.15.1
and more
Supported

Jira Service Management
Overview
Reviews
Support
Versions
Installation
Deep Integrations for Smart Automation. Connect Jira with ServiceNow, Cherwell, Salesforce, BMC Remedy and more
User-friendly, yet powerful interface
Our newest version of ZigiOps focuses on flawless user experience and enables you to install, modify and set up your integrations within a few clicks.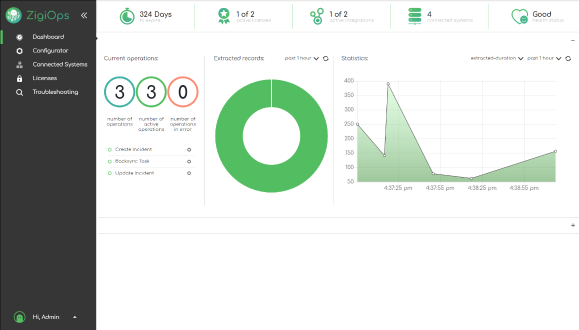 Easy to configure integrations
ZigiOps has ready to use integration templates, yet it is flexible enough and gives you the ability to seamlessly create your own integrations, define various parameters and build many workflows, tailored per your needs.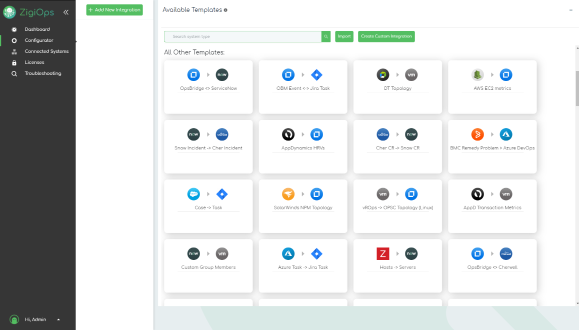 Deep Integrations
Go beyond scratching the top information layer to capture complex data relationships and system dependencies. Connect ITSM, ITOM, DevOps, and APM to improve communication and issue resolutions between your teams.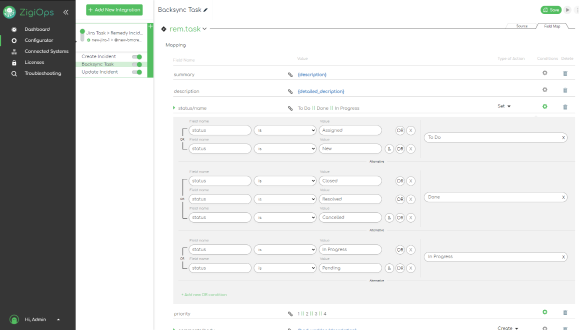 More details
Use Case
The service desk receives a new incident in Cherwell. They investigate the issue and find out that the problem is the result of a software bug, and they need to forward it to the development team. This is automatically done by ZigiOps in real-time.
ZigiOps logs a new issue in Jira Software and syncs it with Cherwell. As a result, issues are resolved faster and cross-team collaboration is dramatically increased.
Privacy and security
Privacy policy
Atlassian's privacy policy is not applicable to the use of this app. Please refer to the privacy policy provided by this app's vendor.
Vendor privacy policy
Security
This app is not part of the Marketplace Bug Bounty program. Learn more
This partner has not completed the Security Self-Assessment Program. Learn more
Gallery