Overview
Reviews
Pricing
Support
Versions
Installation
The fastest Microsoft Power BI embedder for Confluence Cloud
Instantly embed Power BI into Confluence
Insert Microsoft Power BI reports by pasting the URL into your Confluence page. No need to manually start a macro.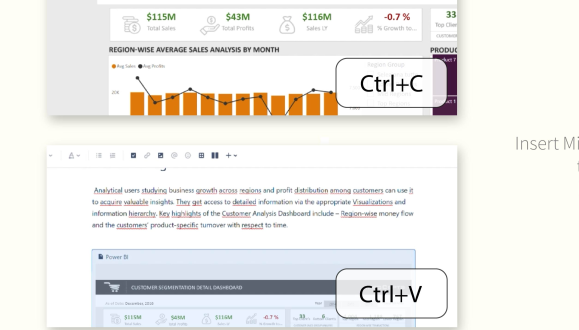 Adaptive report layout for Power BI in Confluence
A seamless design that will fit with your chosen Confluence layout automatically.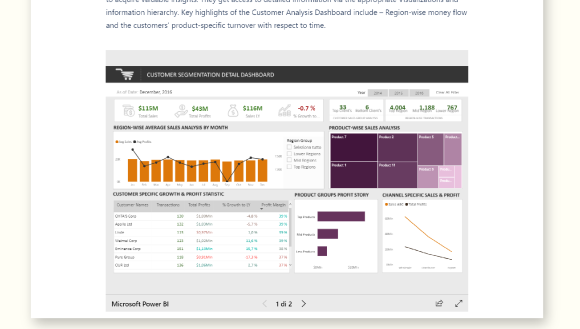 Advanced Confluence settings for Power BI reports
Customize the Confluence viewer settings and the report data filtering from within the Power BI macro itself.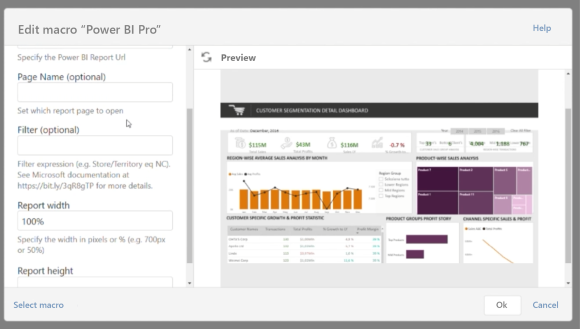 More details
Easily embed Microsoft Power BI in your Confluence page in one click.
✨ Features
Copy-paste your Power BI reports into Confluence
Easily customize viewer width and height
Select which pages you want to show from your reports
Advanced data filtering
Integrated report preview
Integrated URL checking
⚡ How to use
Auto mode:
Copy the URL address of your report
Paste it into your Confluence editor
(Optional) Edit the viewer settings
Manual mode:
Copy the URL address of your report
Open the Microsoft Power BI macro in Confluence
Paste the report's URL into the corresponding section
(Optional) Edit the viewer settings
Click "Insert"
Need help? Drop us a line! 👉 Presago Help Center
Privacy and security
Privacy policy
Atlassian's privacy policy is not applicable to the use of this app. Please refer to the privacy policy provided by this app's vendor.
Vendor privacy policy
Security
This app is not part of the Marketplace Bug Bounty program. Learn more
This partner has completed the Security Self-Assessment Program. Learn more
Integration Details
Microsoft Power BI for Confluence integrates with your Atlassian product. This remote service can:
Read data from the host application