GitHub integration for Jira
for Jira Cloud
Supported

Jira Service Management

Jira Software
Overview
Reviews
Support
Versions
Installation
GitHub integration for Jira. Create branches from the issue view. Integration for commits, pull requests, tags, code, and more
Create Branches
Blazingly fast branch creation directly from the issue view. Powerful name templates.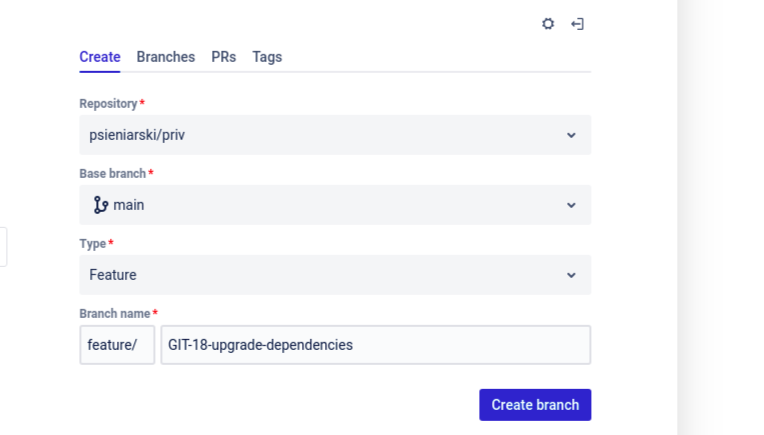 Manage Branches, Commits, Pull Requests, Tags
You can manage Branches, Commits, Pull Requests, and Tags from the issue view. Native-like UI provides a great experience.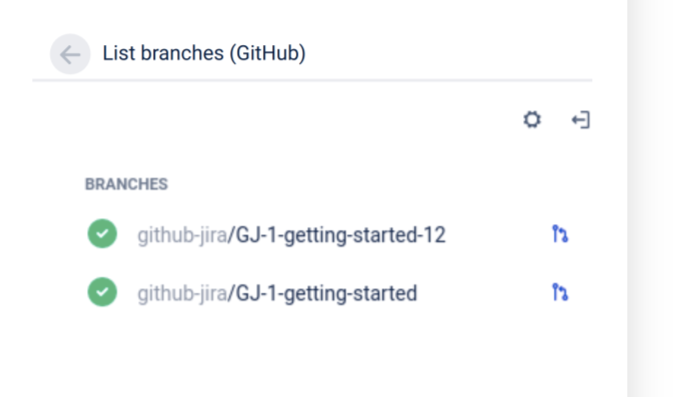 Compare Changes
Viewing differences between the specified branches directly from the activity tab. This app is a great alternative to the official integration: com.github.integration.production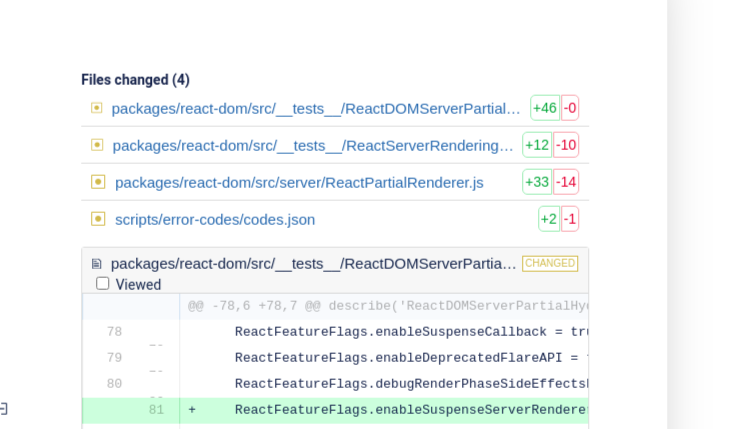 More details
GitHub Integration for Jira.
Issue view:
Branches

create (with auto-prefixing using templates)
list (with the build status preview)
checkout
delete
Pull Requests

create (by linking to GitHub, respecting templates)
list

Commits:
Tags
Plays well with:
GitHub Organizations
very large repositories
NextGen projects
Github Enterprise is not supported.
If you have any questions, please don't hesitate to contact support.
Privacy and security
Privacy policy
Atlassian's privacy policy is not applicable to the use of this app. Please refer to the privacy policy provided by this app's vendor.
Vendor privacy policy
Security
This app is not part of the Marketplace Bug Bounty program. Learn more
This partner has completed the Security Self-Assessment Program. Learn more
Integration Details
GitHub integration for Jira integrates with your Atlassian product. This remote service can:
Write data to the host application
Read data from the host application
Gallery