Cards & Panels
for Confluence Cloud
Cloud Security Participant
Overview
Reviews
Support
Versions
Installation
Highlight your content with user-friendly formatting macros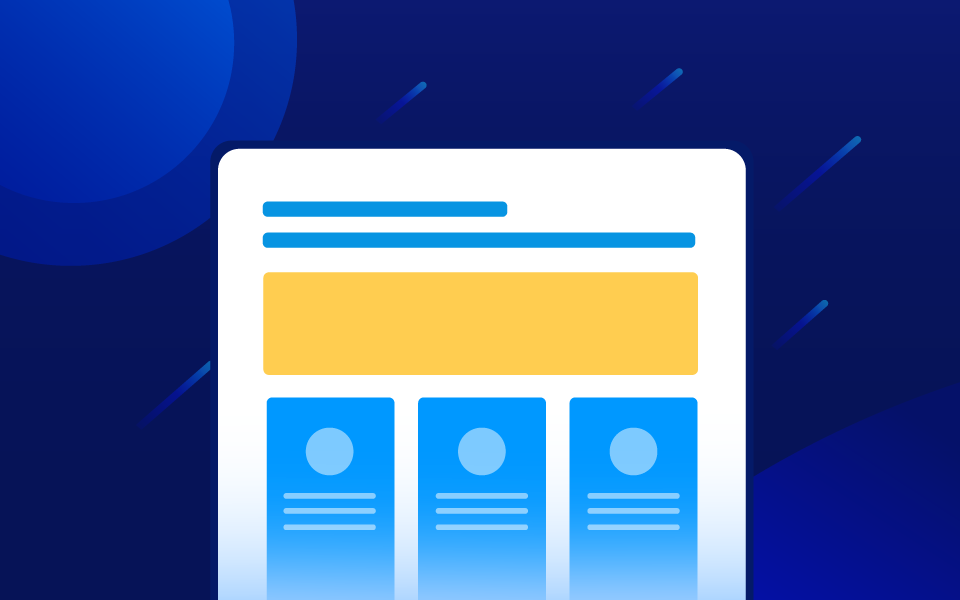 Design your Confluence pages
Cards are designed to attract your readers attention. By highlighting content in boxes you can give your Confluence pages more structure and thus make them more legible.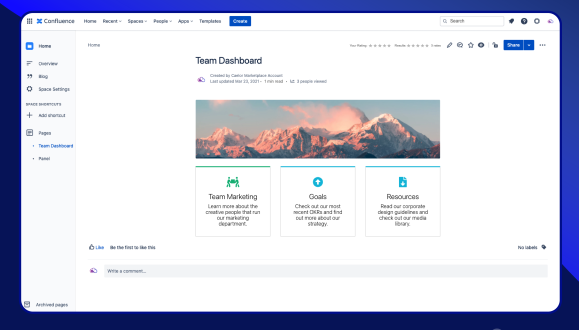 Highlight important information
Panels are designed to highlight information and make your Confluence pages stand out. The macro is used to format your text in a colored panel.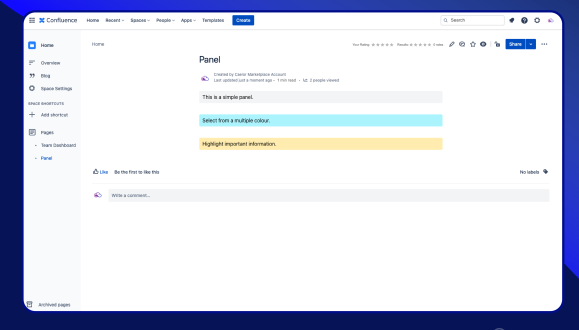 User friendly design
Card and Panel macros are intuitively designed and can be used by all Confluence users without any training.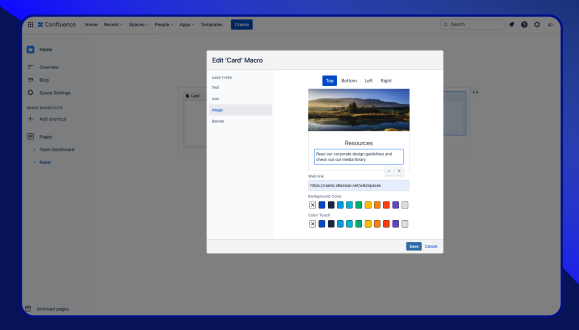 More details
Increase your Confluence adoption by using beautiful and intuitive content formatting macros.
Use Cards to build clear overview pages and bring more structure to your Confluence pages. In combination with Panels you can make pages more legible and highlight important information.
Cards & Panels is designed to be used by all users without any explanation. Just insert the macro and start typing.
Cards & Panels will receive updates to improve their stability, performance and functionality. The following features will be introduced to Cards soon:
Colors: Allowing users to add custom colors.
Links: Allowing users to directly link to recently viewed Confluence pages or search them.
Layouts: More design variations for more flexibility.
If you need help or want to suggest a feature you can raise an issue in our service desk.
Privacy and security
Privacy policy
Atlassian's privacy policy is not applicable to the use of this app. Please refer to the privacy policy provided by this app's vendor.
Vendor privacy policy
Security
This app is part of the Marketplace Bug Bounty Program. Learn more
This partner has completed the Security Self-Assessment Program. Learn more
Integration Details
Cards & Panels integrates with your Atlassian product. This remote service can:
Read data from the host application