Advanced Agile Boards
for Jira Cloud
Supported

Jira Service Management
Overview
Reviews
Pricing
Support
Versions
Installation
10 powerful Agile boards and counting. For most of your Agile practices and techniques. All-in-one App
Select Board from the List
Choose board template from our vast library comprised of Story and Value mapping boards, Estimation and Planning, Release Management.
I addition we provide templates for Assignee, Priority, Component mappings and etc.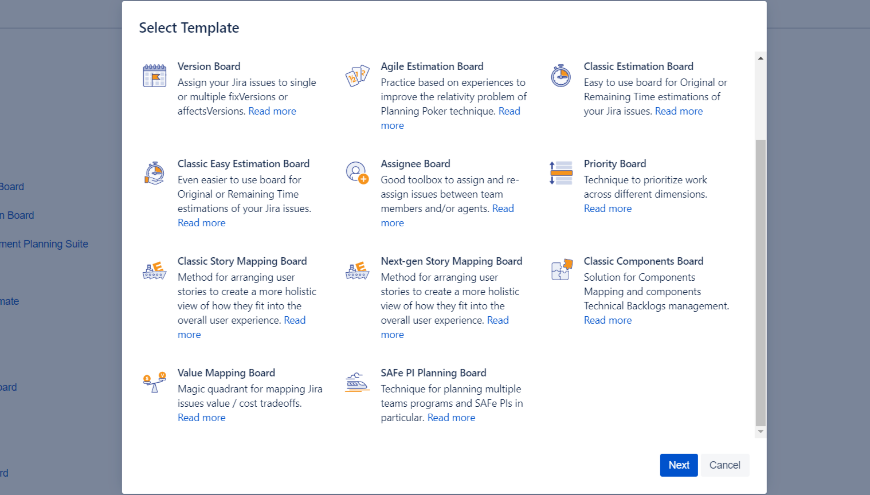 or Create your Own
Pickup any standard / custom issue fields and assign values to columns / swimlanes. Thus, issues will be placed in appropriate cells according to their values.
Moving issues between cells changes the values automatically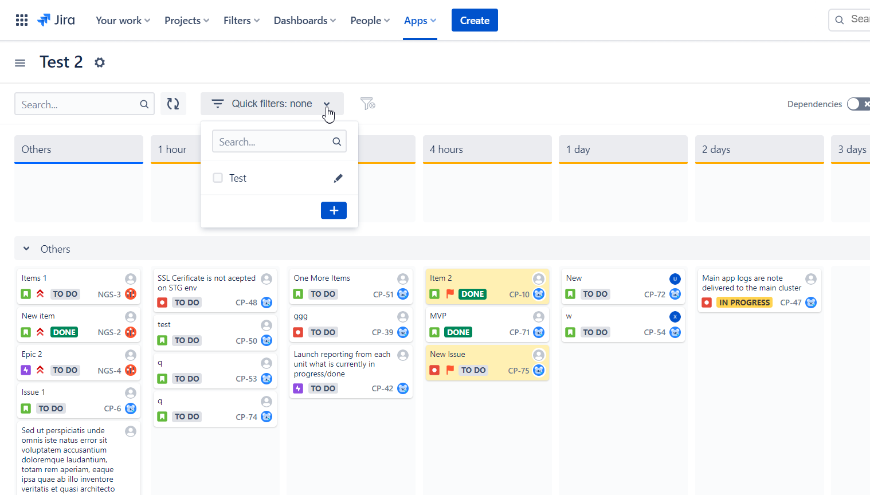 also Enjoy extensive set of Complementary Features
One click to create issues from the board with values pre-populated. As well as show dependencies, create multiple quick filters, collapse / expand columns / swimlanes, change colors for statuses and export to CSV.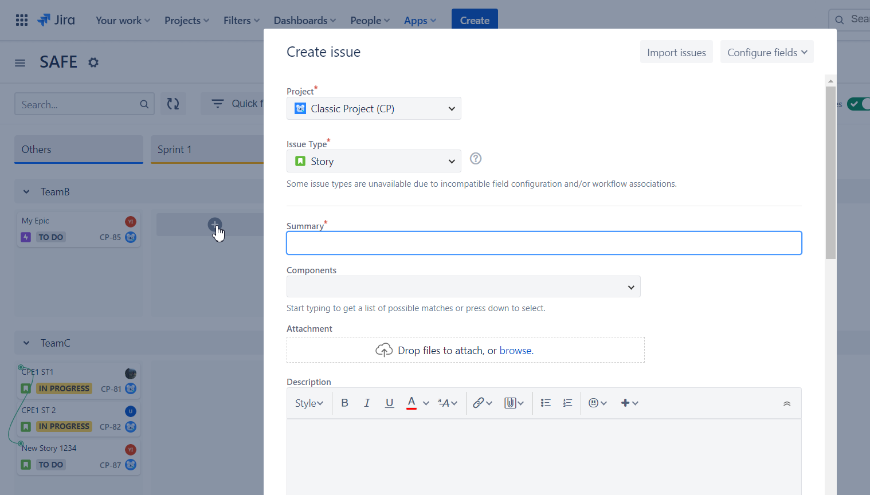 Privacy and security
Privacy policy
Atlassian's privacy policy is not applicable to the use of this app. Please refer to the privacy policy provided by this app's vendor.
Vendor privacy policy
Security
This app is not part of the Marketplace Bug Bounty program. Learn more
This partner has completed the Security Self-Assessment Program. Learn more
Integration Details
Advanced Agile Boards integrates with your Atlassian product. This remote service can:
Act on a user's behalf, even when the user is offline
Administer the host application
Administer Jira projects
Delete data from the host application
Gallery

Agile Estimation Board. Help you to estimate multiple tasks in a visual way