WorkflowWise - Parallel Approval and Workflow Extension
for Jira Server 7.5.4 - 8.19.1, Jira Data Center 8.0.0 - 8.19.1
and more
Overview
Reviews
Pricing
Support
Versions
Installation
You can conduct parallel approvals on multiple statuses without creating approval sub-tasks or writing complex scripts
Simple and intuitive approval rule setting
You can search, add, edit,copy, disable/enable, delete and revoke given rules on the rules setting page.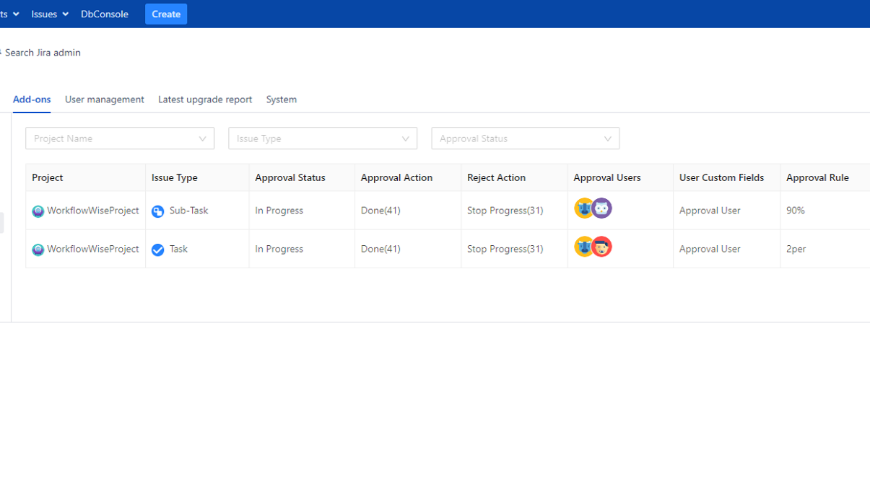 Approval panel
You can view the total counts and user information of pending approvals, approvals and rejections, the approval rule on the given status as well as the approval history on the panel.
Required field checking workflow validator
You can choose and add fields that should have values as a precondition to transition to the next status by adding the required field checking in your workflow validator.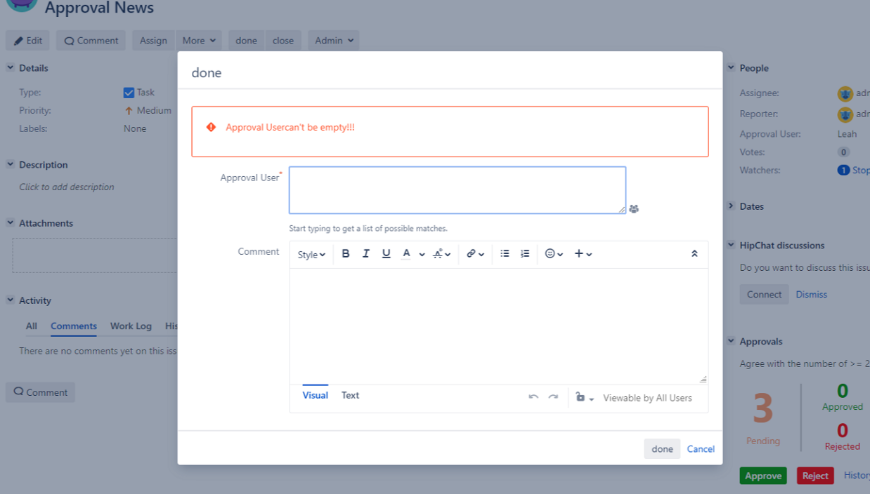 More details
You can search, add, edit, delete, disable or enable given rules on the rules setting page.
A separate Approve panel is designed on Jira issue detail view, informations related to the appoval process( approvers, pending approvals, acceptance rules, approval history log etc.) are visible to all users who can view the issue, and approvers can easily approve or reject the request in the panel.
You can easily track the history of the approval results via the panel.
Send email to notify approvers
If an approver click the wrong button by mistake, they can always cancel the selection before the issue is transtioned automatically to other status.
Extended JQL functions is provided to help you quickly filter issues that are approved or have pending approvals and more.
A bundle of new conditions, validators and post functions to enhance your Jira workflow capability and help you solve the most common use cases without any coding.
Groovy script console.
Privacy and security
Privacy policy
Atlassian's privacy policy is not applicable to the use of this app. Please refer to the privacy policy provided by this app's vendor.
Vendor privacy policy
Security
This app is not part of the Marketplace Bug Bounty program. Learn more
Gallery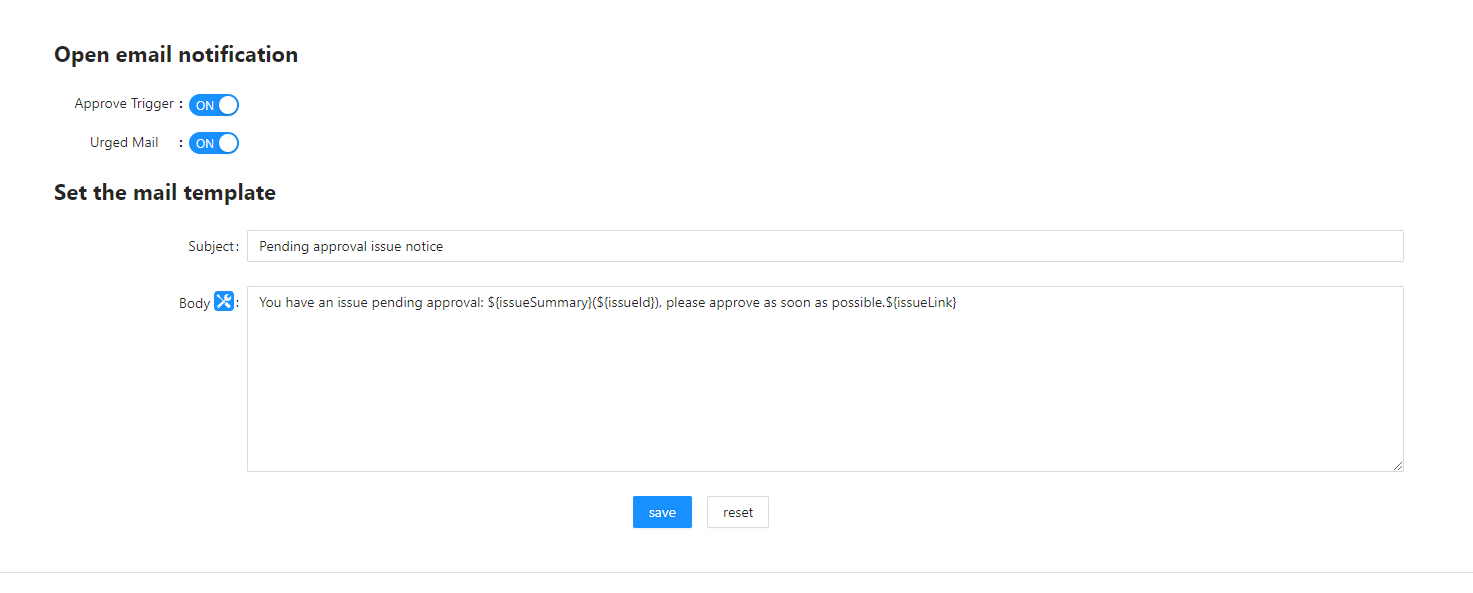 Send email to notify approvers