SAP Cross Connector for Jira / Solution Manager
for Jira Server 7.10.0 - 8.19.1, Jira Data Center 7.10.0 - 8.19.1
and more
Overview
Reviews
Pricing
Support
Versions
Installation
Make your SAP Solution Manager requirements more agile through seamless integration with Jira
Manage your requirements via Jira
Intuitive reporting and project overview with customizable Jira boards.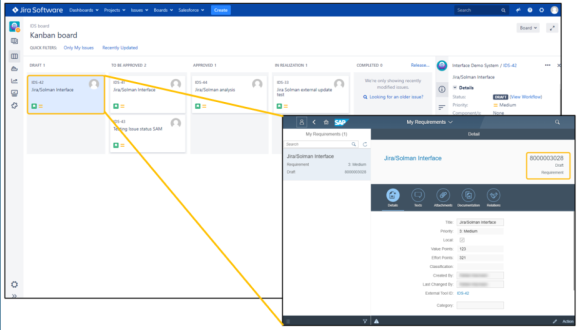 Adapt the process to your needs
Synchronize status and fields between Jira & Solution Manager. Customize them to your use case via flexible mapping.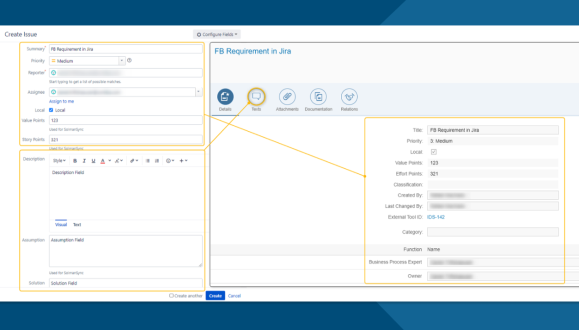 Simply Drag & Drop your requirements
Agile handling of requirements with Jira's project tools.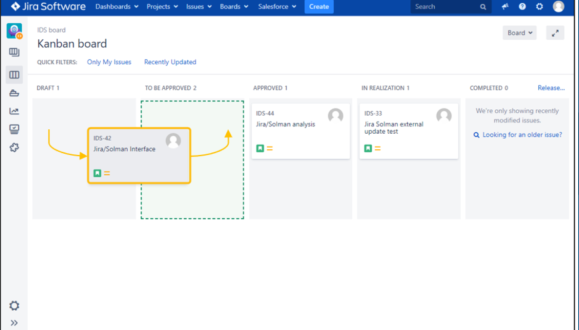 More details
You are using Requirements in SAP Solution Manager 7.2, however:
S/4HANA implementation is huge and time consuming
The project need to be handled with Agile Methodologies
User Experience is imperative to keep the project running
Boards should be used to keep track of all requirements
Why would you use Cross Connector?
Synchronization of Requirements to Jira tickets
Synchronization based on project specific mapping rules
Synchronization based on flexible field and status mapping
Great tools for visualization of your progress
Easy to handle Agile Project Management
Cross Connector for Solution Manager is available in 2 versions:
Installation details:
- If you are using Focused Build --> Read our configuration guide after installing the app
- If you are using ChaRM --> You will need a SolMan Addon to use the connector, please get in touch with us (solutions@crossalm.com)
Privacy and security
Privacy policy
Atlassian's privacy policy is not applicable to the use of this app. Please refer to the privacy policy provided by this app's vendor.
Vendor privacy policy
Security
This app is not part of the Marketplace Bug Bounty program. Learn more
Gallery
If you are using Focused Build --> Read our configuration guide after installing the app If you are using ChaRM --> You will need a SolMan Addon to use the connector, please get in touch with us (solutions@crossalm.com)