News Board
for Confluence Cloud
Overview
Reviews
Pricing
Support
Versions
Installation
Engage your employees and use Confluence Cloud as an intranet by highlighting news, content, and people in a branded experience
Create a branded employee experience
Match your corporate branding or your team's personality by renaming your News page and global navigation link, editing the colour scheme and adding an image banner.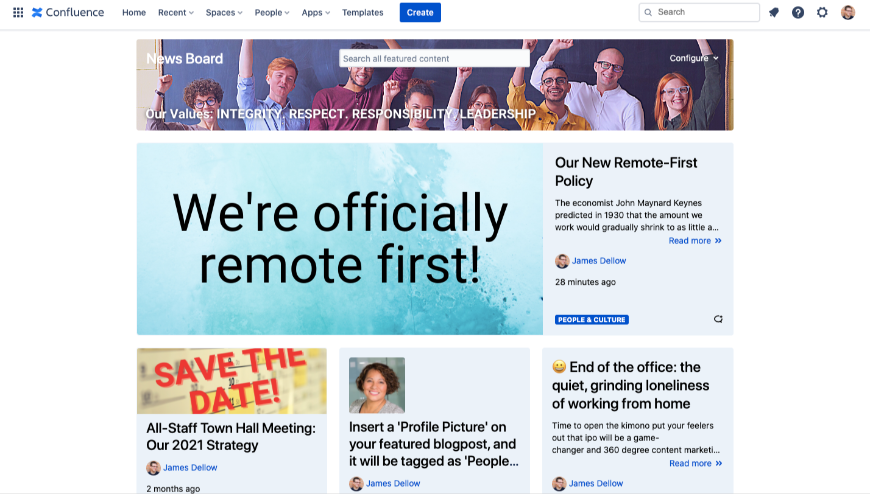 Feature content and tag with custom categories
Featured blogposts and pages are independently tagged with custom properties rather than labels - mark them as featured and assign a category.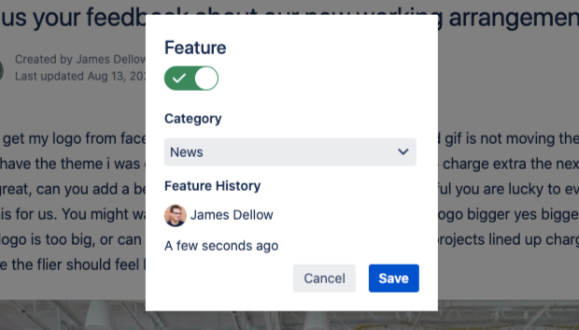 Manage who can feature and edit settings
The Confluence administrator can assign other users as News Board admins or give them editor or feature roles. Editors can feature content, manage categories, and style the News page.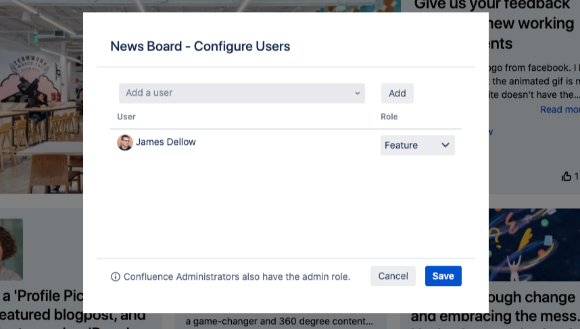 More details
News Board has been designed for Confluence Cloud to help create an intranet-like experience. The News page provides an engaging visual layout, highlighting the most recently 'featured' content.
NEW: Infinite scroll and unread indicator!
Styling options include:
Rename your News page and the link on the global navigation
Change text, background, and category lozenges colours
Add an image banner
Choose from different layout templates
Content management:
Feature content from across Confluence
Automatically uses images from the content or provides a text excerpt
Restrict the ability to feature content to specific users or make it open to everyone
Reacts to macros to highlight important announcements or to recognise people
Custom content categories
Respects permissions and works with anonymous access
Other features:
Can also be used as a space theme or as a macro
Assign roles to users to delegate styling and content management tasks
News Board is based on the popular News Board Lite app.
Privacy and security
Privacy policy
Atlassian's privacy policy is not applicable to the use of this app. Please refer to the privacy policy provided by this app's vendor.
Vendor privacy policy
Security
This app is not part of the Marketplace Bug Bounty program. Learn more
This partner has completed the Security Self-Assessment Program. Learn more
Integration Details
News Board integrates with your Atlassian product. This remote service can:
Read data from the host application