Agile Risk Management for Jira Cloud
for Jira Cloud
Supported

Jira Service Management

Jira Software
Overview
Reviews
Pricing
Support
Versions
Installation
Work with Risks in Jira - configurable Excel like risk register, risk matrix, mitigations, log, gadget, export to JQL and Excel
Add Risk Assessment to Issues
Quickly add risk assessment to Issues. Both Inherent and Residual risk supported JQL searchable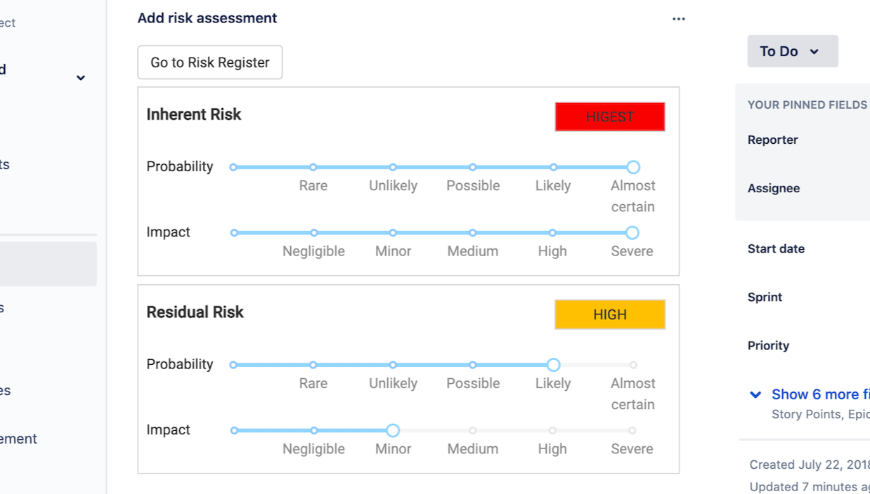 Risk Register with an Excel Way of Working
Fully configurable Risk Register. Inline editing, configurable columns including user created, export to Excel, mitigations, risk log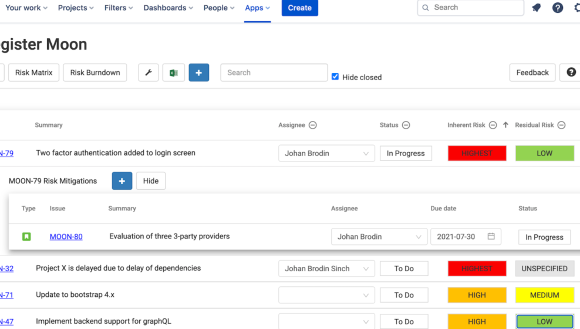 Customisable Risk Matrix with Gadget
Customisable Risk Matrix per risk register including Dashboard Gadget. Click and drill-down to risks and take actions
More details
What we believe to be the most powerful and easy to use Risk Management solution for Jira. Built from scratch for Jira cloud adding risk management support to the Jira issue workflow.
Main features
Add Risk assessment directly to Jira Issues
Configurable Risk Register enabling a Excel way of working

Inline editing, configurable columns including user created
Quickly export to Excel
For one or multiple projects enabling global risk view

Configurable Risk Matrix with Dashboard Gadget
Risk burndown chart
Complient with ISO standards e.g. ISO 31000 risk management
Additional value
Built for Jira cloud with no remote servers or databases. All data securely stored in your Jira instance.
High performance being able to work with Risks without jumping between screens or direct in the Jira issue.
Full documentation and more info at bojaconsulting.com
Privacy and security
Privacy policy
Atlassian's privacy policy is not applicable to the use of this app. Please refer to the privacy policy provided by this app's vendor.
Vendor privacy policy
Security
This app is not part of the Marketplace Bug Bounty program. Learn more
This partner has completed the Security Self-Assessment Program. Learn more
Integration Details
Agile Risk Management for Jira Cloud integrates with your Atlassian product. This remote service can:
Administer the host application
Administer Confluence spaces
Administer Jira projects
Delete data from the host application
Gallery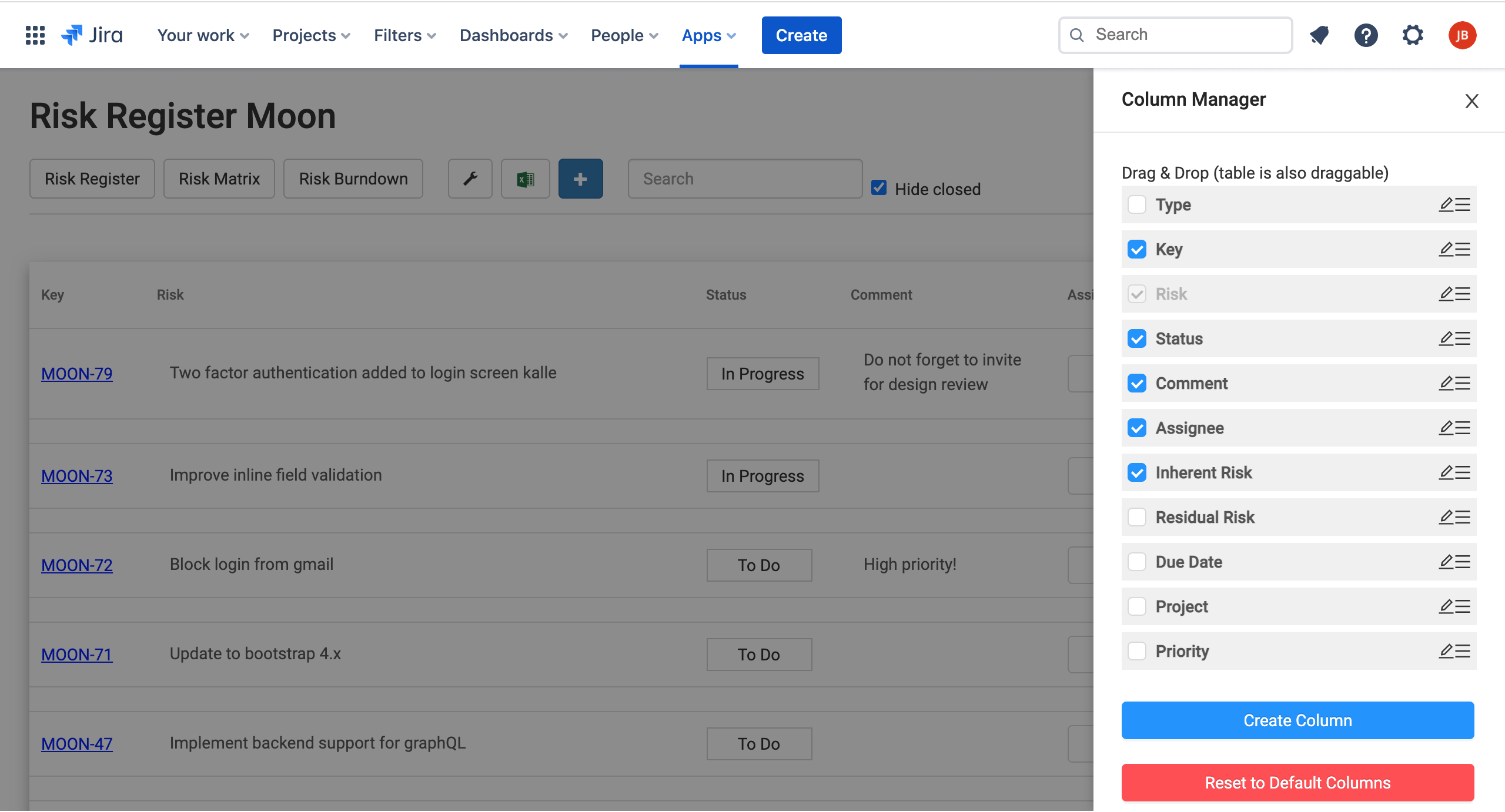 Risk Register fully configurable including user created columns