Whiteboards: collaborative flows and diagrams in Confluence
for Confluence Cloud, Confluence Server 6.13.20 - 7.13.0, Confluence Data Center 6.13.20 - 7.13.0
and more
CLOUD FORTIFIED
Supported

Jira Service Management
Overview
Reviews
Pricing
Support
Versions
Installation
Collaborate online on a virtual board and embed mockups, mind maps, and diagrams into your Confluence pages. Freemium available
Collaborative online whiteboard for Confluence
Smart collaboration with Jira integration
Add Jira cards directly on to your whiteboard. Easily populate the board with existing Jira Epics, Stories, Tasks and Subtasks to carry out brainstorming, estimation, planning, retrospectives, or plan a product roadmap.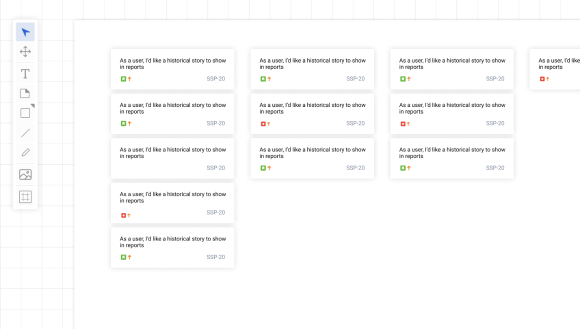 User story mapping, mind maps, agile brainstorming
Collaborate with your team using one of the predefined templates and add a visual context to your work. Configure visible parts of the board and embed it on the Confluence page to present the outcomes of your sessions.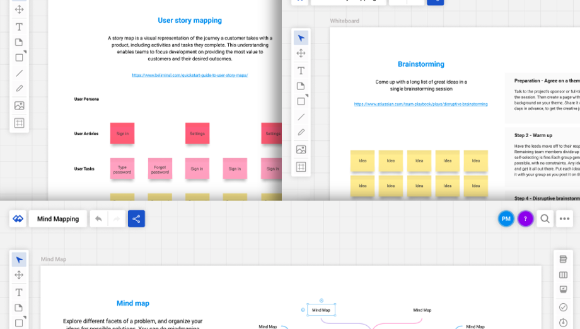 More details
Whiteboards for Confluence is the online collaboration platform that helps remote teams to brainstorm and boost their productivity in a remote work environment.
With the app you can:
Collaborate concurrently with all your team members;
Visualize diagrams, mockups, processes, plans and more;
View in real-time what other participants do on the board;
Use post-it cards, images, videos, or draw anything;
Embed the outcomes of your work directly on to your Confluence pages.
Check out how to create a mind map in Jira and Confluence.
Freemium version of the App is now available - read more to find out what's in it and how to enable it.
Check out also Whiteboards for Jira where you can carry out your team's favorite activities and quickly reflect any outcomes on your Jira.
Certification
CLOUD FORTIFIED
This app offers additional security, reliability, and support through:
Cloud security participation

Reliability checks

24hr support response time

and more.
View details
Privacy and security
Privacy policy
Atlassian's privacy policy is not applicable to the use of this app. Please refer to the privacy policy provided by this app's vendor.
Vendor privacy policy
Security
This app is part of the Marketplace Bug Bounty Program. Learn more
This partner has completed the Security Self-Assessment Program. Learn more
Integration Details
Whiteboards: collaborative flows and diagrams in Confluence integrates with your Atlassian product. This remote service can:
View email addresses of users
Act on a user's behalf, even when the user is offline
Write data to the host application
Read data from the host application
Gallery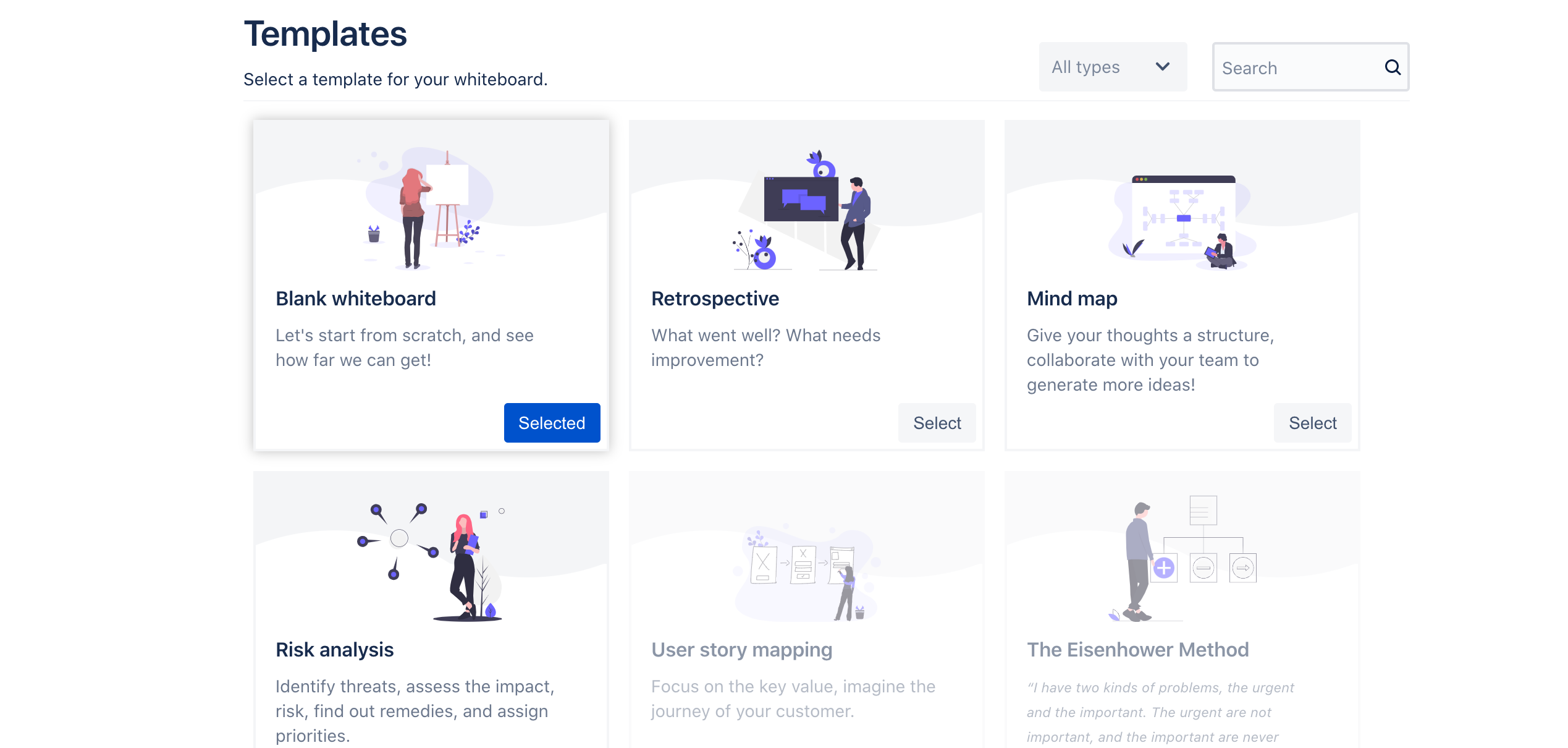 Choose from many available templates to support your creative session.