Whiteboards for Jira: team collaboration
for Jira Cloud, Jira Server 8.9.0 - 8.19.1, Jira Data Center 8.9.0 - 8.19.1
and more
CLOUD FORTIFIED
Supported

Jira Service Management

Jira Software
Overview
Reviews
Pricing
Support
Versions
Installation
Collaborate online during brainstorming, planning, prioritizations, or retrospectives and visualize your work on virtual boards
Work on Jira issues directly on Whiteboards
Run brainstorming sessions, user story mapping, estimation, PI planning, or build a product roadmap. Thanks to integration with Jira, you can work on issues and easily add dependencies between them directly on the board.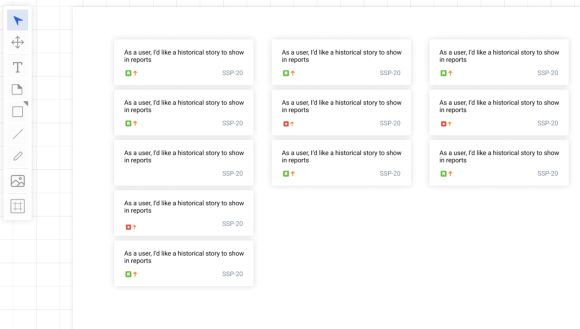 Convert stickers into Jira issues with one click
Populate your board with existing Jira issues, create new ones, or convert stickers into issues with just one click. Enjoy rich integration with Jira and share your boards with the team based on Jira permission scheme.
Update issues separately or via the update zones
Once you add your issues to the whiteboard, you can edit, update or rank them - individually or in bulk via update zones. And all these updates will be reflected right on your Jira project.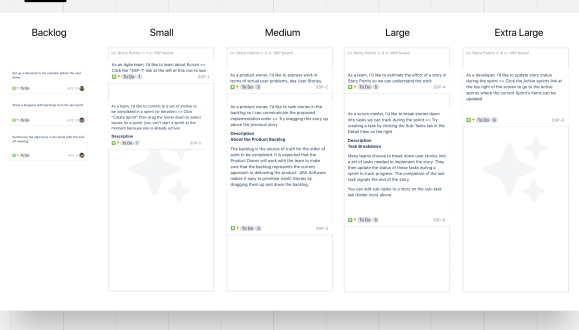 More details
Whiteboards for Jira are integrated virtual boards for creative real-time collaboration that lets you run your team's online activities.
With the app you can:
Collaborate concurrently with all your team members
Easily populate the whiteboard with existing Jira issues or create new ones;
Edit, update, rank, or transition Jira issues - individually or in bulk via update zones
Control the access using Jira permission scheme;
View in real-time what other participants do;
Use post-it cards, images, videos, or draw anything.
Read how an Engineering Team at Atlassian changed their physical board collaboration into an effective virtual one.
Freemium version of the App is now available - read more to find out what's in it and how to enable it.
Try also Whiteboards for Confluence and enrich your Confluence pages with mockups and diagrams.
Certification
CLOUD FORTIFIED
This app offers additional security, reliability, and support through:
Cloud security participation

Reliability checks

24hr support response time

and more.
View details
Privacy and security
Privacy policy
Atlassian's privacy policy is not applicable to the use of this app. Please refer to the privacy policy provided by this app's vendor.
Vendor privacy policy
Security
This app is part of the Marketplace Bug Bounty Program. Learn more
This partner has completed the Security Self-Assessment Program. Learn more
Integration Details
Whiteboards for Jira: team collaboration integrates with your Atlassian product. This remote service can:
View email addresses of users
Act on a user's behalf, even when the user is offline
Delete data from the host application
Write data to the host application
Gallery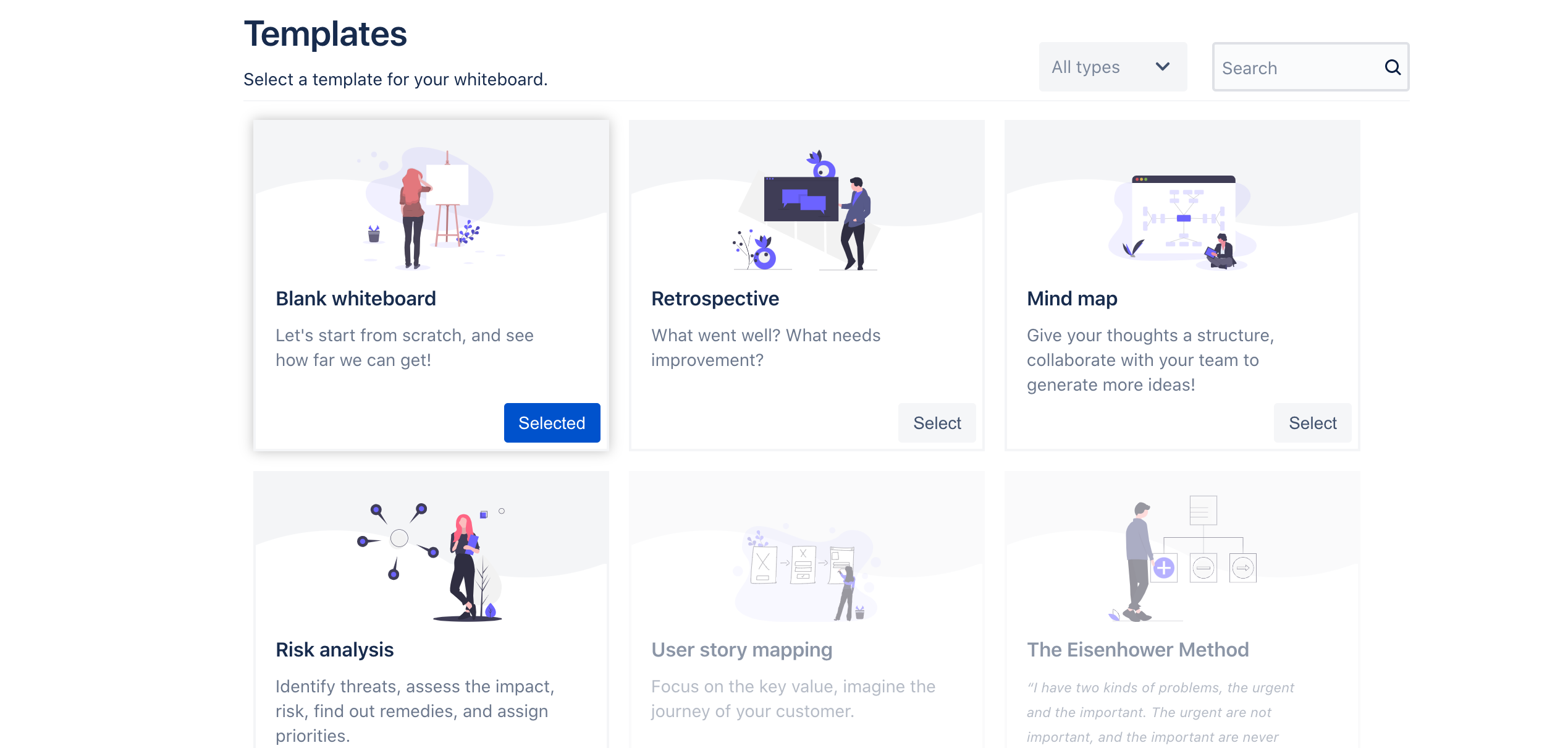 Choose from many available templates to support your creative session.