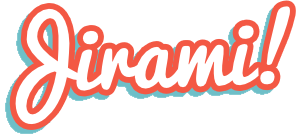 Overview
Reviews
Support
Versions
Installation
Jirami, real-time retrospective
During the Atlassian Codegeist Hackathon 2020 we used Atlassian's powerful Connect framework to develop Jirami, Realtime Retrospective. An app that gives insight into project status, promotes communication and brings people together as a team in a playful way.
Welcome to Jirami, an unexplored island that houses marvelous wonders but also great perils! Exploring this island will be no easy task, but uncovering its secrets will be worth it! Will your team take up the task to form an exploration party and map the entire island?
Jirami provides insight into the project's status, problems of individual team members and their vitality. Using the fast and easy Atlassian Connect Express, sprint progress is visualized by a route across the island with the points of interest representing user stories and issues. Uncover unexplored areas by completing user stories and issues but don't fall behind on the tour guide!
Privacy and security
Privacy policy
Atlassian's privacy policy is not applicable to the use of this app. Please refer to the privacy policy provided by this app's vendor.
Vendor privacy policy
Security
This app is not part of the Marketplace Bug Bounty program. Learn more
This partner has not completed the Security Self-Assessment Program. Learn more
Integration Details
Jirami integrates with your Atlassian product. This remote service can:
Act on a user's behalf, even when the user is offline
Read data from the host application