Daily Standups for Jira
for Jira Cloud
Overview
Reviews
Pricing
Support
Versions
Installation
A better way of managing Scrum standups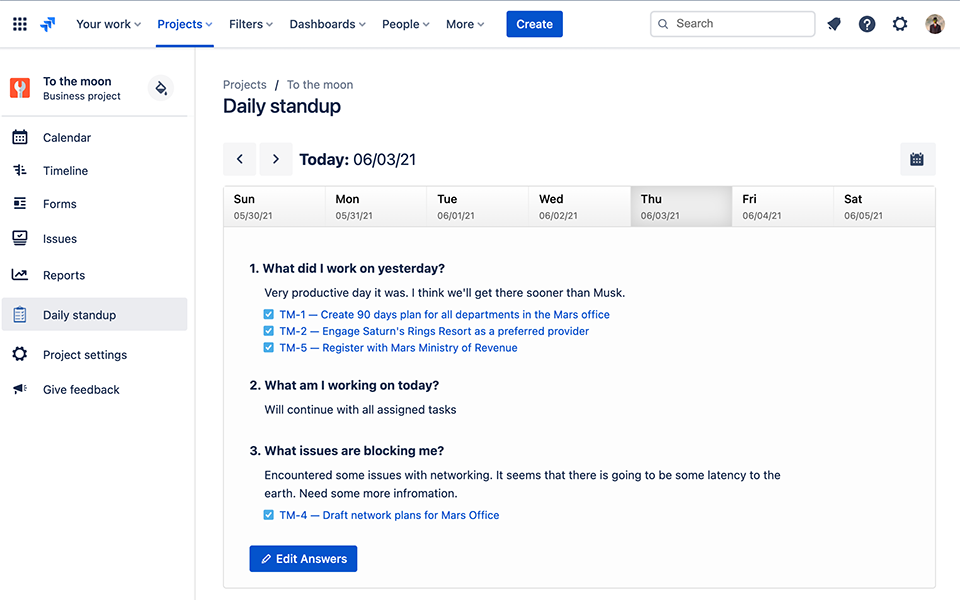 1. Organize thoughts
No more "hmmm" or thinking during the face-2-face standups. Everything has been put down so as everybody is informed about the most important information and able to discuss blockers.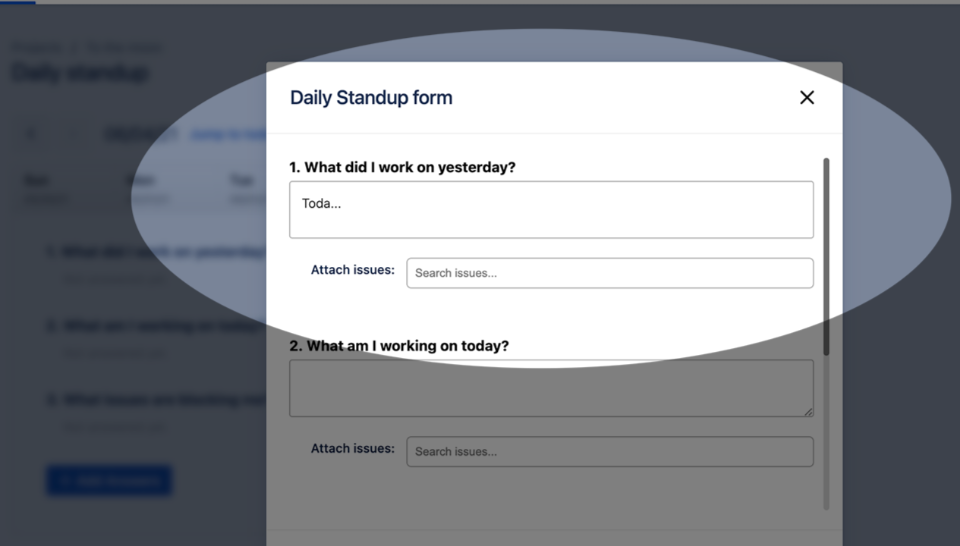 2. Provide feedback
The approval controlls allows you to provide feedback to your teammambers that indicate you've read the report.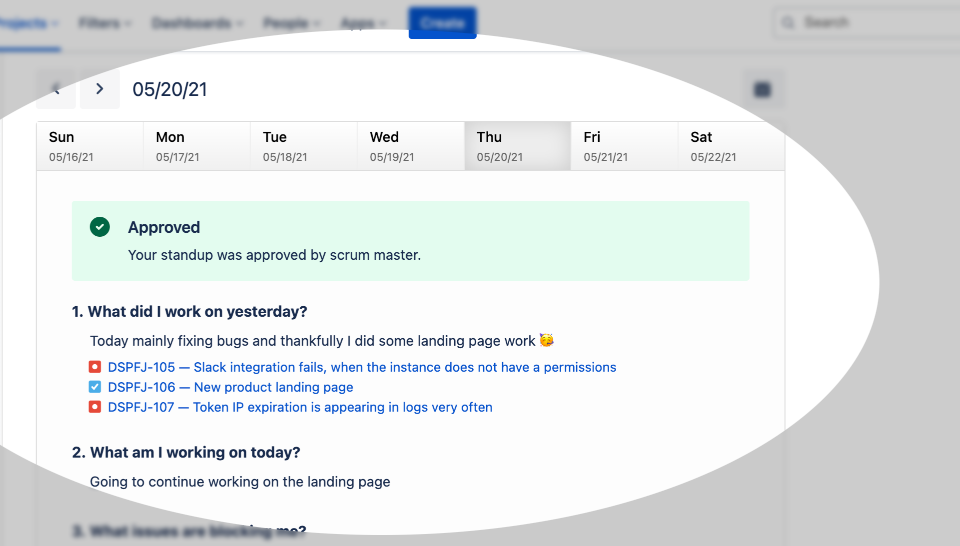 3. Retrospect
Data reports brings you great way of how you can get back and look what was the most important issue during the development and what led to solution.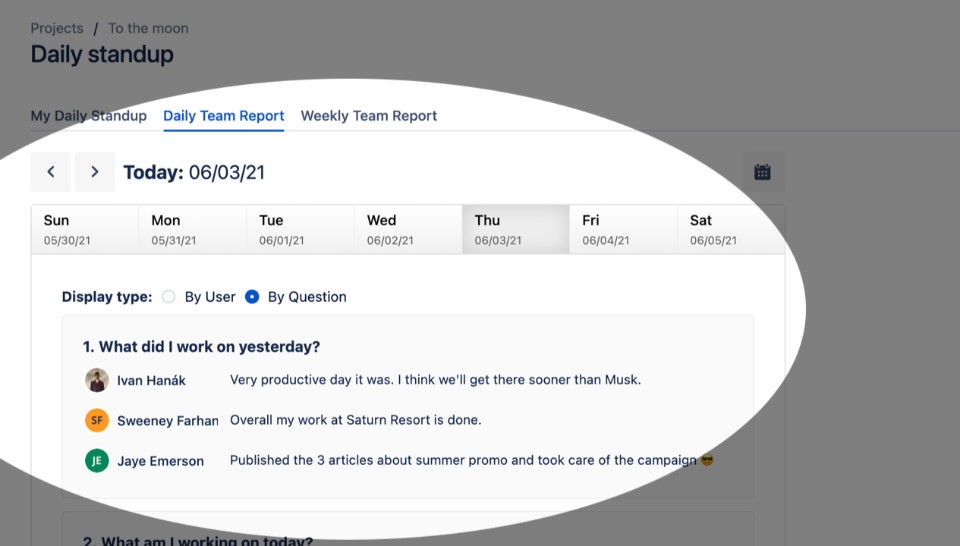 More details
Daily Standups for JIRA is the top missing extension for every scrum team and is designed to be seamlessly integrated with JIRA project interface so you already know how to use it.
Key features:
🕒 Asynchronous standups
✅ Issues & blockers
🖥️ Built natively into the project sidebar
📊 Beautiful reports
🔒 Permissions & roles
💬 Slack integration
Here's how we can connect:
Check out documentation here.
Privacy and security
Privacy policy
Atlassian's privacy policy is not applicable to the use of this app. Please refer to the privacy policy provided by this app's vendor.
Vendor privacy policy
Security
This app is not part of the Marketplace Bug Bounty program. Learn more
This partner has not completed the Security Self-Assessment Program. Learn more
Integration Details
Daily Standups for Jira integrates with your Atlassian product. This remote service can:
Write data to the host application
Read data from the host application