RFPIO for Jira
for Jira Cloud
Overview
Reviews
Support
Versions
Installation
Collaboration, Requirements and Issue Management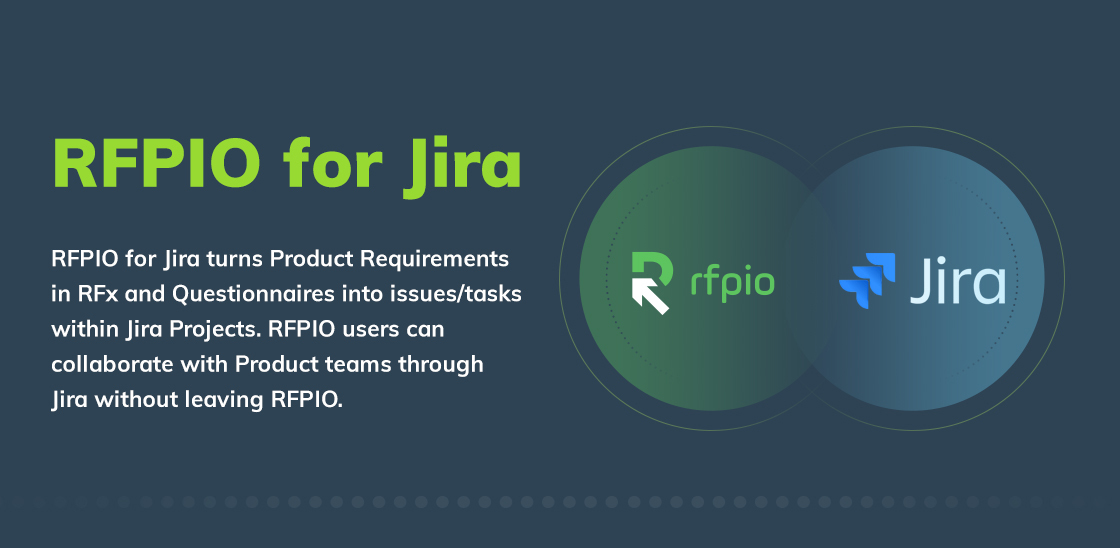 Create Jira Product Requests from RFPIO
Without leaving the RFPIO Application, users can create a Jira issues that can be linked to a particular question, section or project within an RFPIO. Content can also be retroactively linked with existing Jira tickets.
Facilitate Collaboration between RFPIO & Jira User
@mention specific users within RFPIO to start discussions with Jira users (Product Team Members) around a particular issue or to clarify requirements.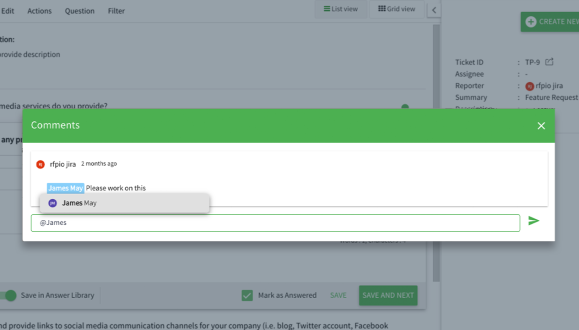 See Status of Jira Requests/Issues from RFPIO
View the status of all pending Jira requests and Jira issues from within RFPIO's "Linked Issues" tab. See ticket summary, assignee, reported, status, and related RFPIO questions/requirements in one place.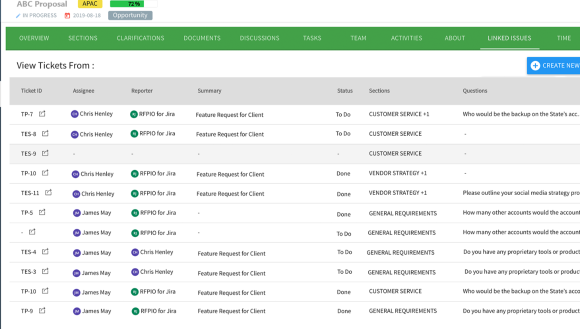 More details
RFPIO for Jira allows Proposal Managers to turn product & feature requirements uncovered within RFx and Questionnaire projects into formal issues/tasks within Jira. RFPIO users can easily collaborate with Jira users and track the status of Jira requests without leaving RFPIO.
Connecting RFPIO with Jira ensures Product teams are always aligned with market trends and demands by giving them a window into the capabilities expected by prospects and customers captured in RFPIO Projects. RFPIO for Jira also gives Product teams a formal way to track commitments made to prospective clients in the proposal process.
Privacy and security
Privacy policy
Atlassian's privacy policy is not applicable to the use of this app. Please refer to the privacy policy provided by this app's vendor.
Vendor privacy policy
Security
This app is not part of the Marketplace Bug Bounty program. Learn more
This partner has not completed the Security Self-Assessment Program. Learn more
Integration Details
RFPIO for Jira integrates with your Atlassian product. This remote service can:
Write data to the host application
Read data from the host application