Lango: Language and translation manager for Confluence
for Confluence Cloud
Overview
Reviews
Pricing
Support
Versions
Installation
Translate pages with DeepL or Google Translator. A complete kit for managing translations & multilingual contents on Confluence
Switch the page language with a simple popup
Add a simple popup to each page with a list of available translations and a toolset to manage localizations. You can add a new translation with a click.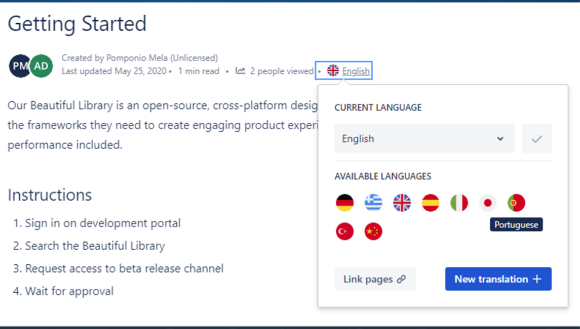 The most powerful translator for Confluence
Easily translate your pages into over 40 languages, with the DeepL, Google Translate or Azure Translator integration. Only one click to create multilingual content for your users.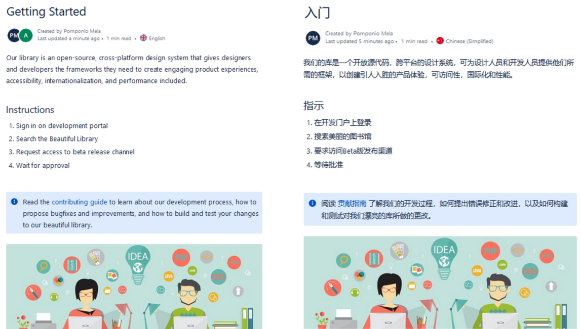 Show translations in Jira Service Management!
Serve multiple languages pages on your Jira Service Management Knowledge Base.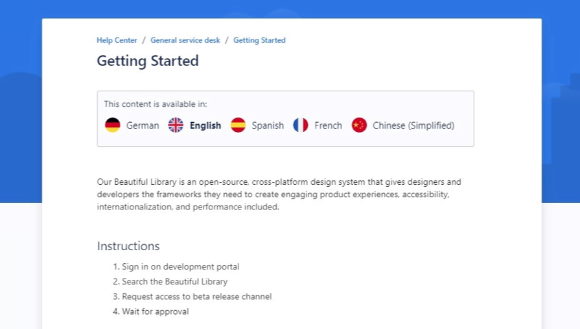 More details
Lango is the most advanced add-on for managing multilanguage contents on Confluence Cloud.
For examples, tutorials and a complete overview, take a look at our documentation.
🌐 Features
Switch between languages using a simple drop-down or an inline macro
Automatically translate contents between over 40 languages
Choose your preferred translator (Google, DeepL, Azure)
Link existing pages as a translation of another page
Customizable link format
Compatible with Jira Service Management
Privacy-oriented: we don't store any data
Always updated: we release fixes and updates every week
Note: The translation feature requires a Google Cloud, Azure or DeepL account.
🔝 We continuously improve Lango with new features. Meeting your expectations is important to us and your feedback will help us serve you better.
📧 Contact us at support@adapps.atlassian.net if you have any doubt or if you want to request a new feature.
Privacy and security
Privacy policy
Atlassian's privacy policy is not applicable to the use of this app. Please refer to the privacy policy provided by this app's vendor.
Vendor privacy policy
Security
This app is not part of the Marketplace Bug Bounty program. Learn more
This partner has completed the Security Self-Assessment Program. Learn more
Integration Details
Lango: Language and translation manager for Confluence integrates with your Atlassian product. This remote service can:
Act on a user's behalf, even when the user is offline
Delete data from the host application
Write data to the host application
Read data from the host application
Gallery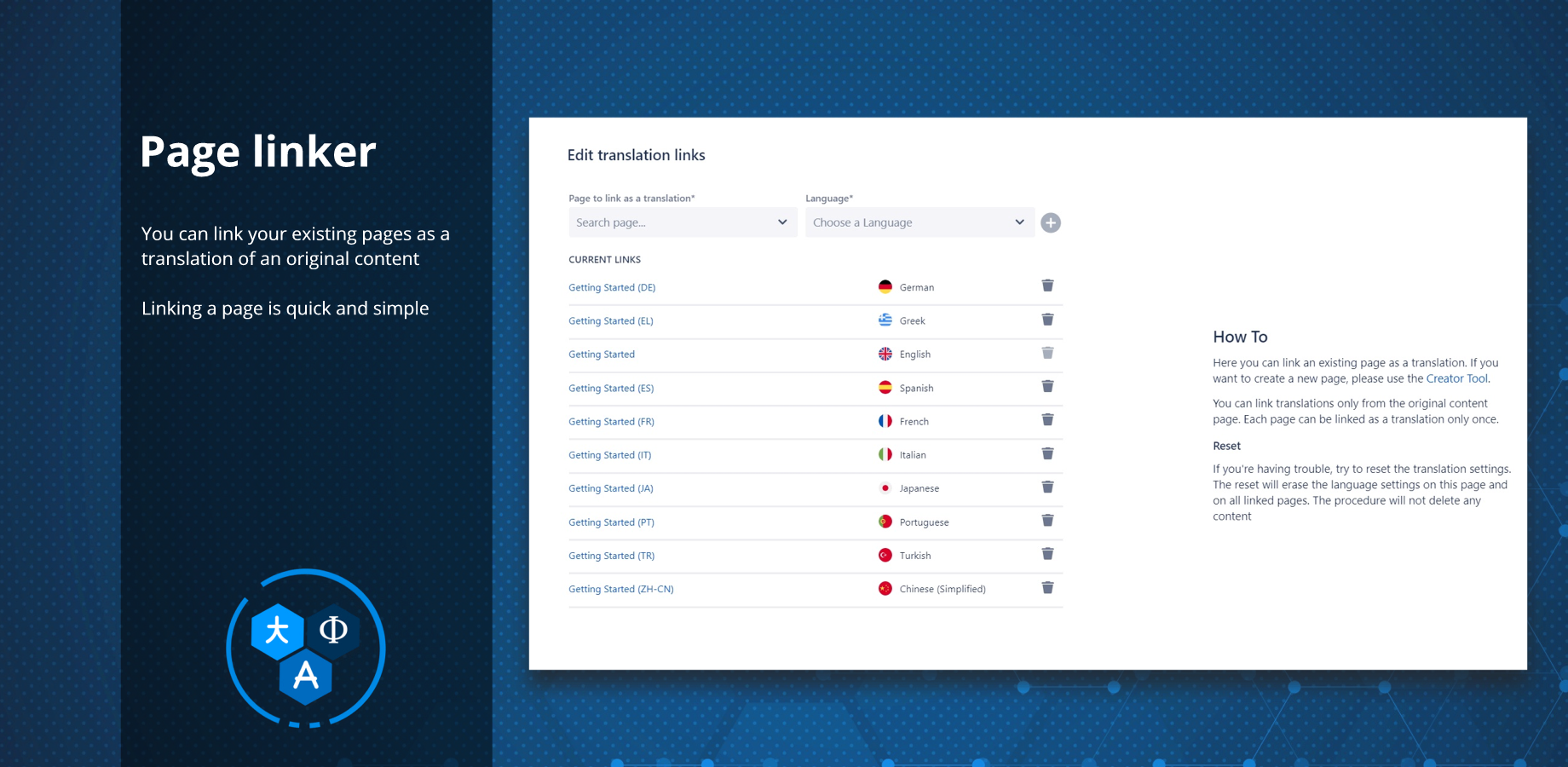 Do you already have translated content? You can add or remove other pages as a translation with the Lango Linker tool.