Asset Management for Jira
for Jira Cloud
Supported

Jira Service Management
Overview
Reviews
Pricing
Support
Versions
Installation
The easiest way to track your asset inventory in Jira & Jira Service Management
The simple alternative to Insight
Track your inventory, accessories and licenses all from within Jira.
Resolve tickets faster by linking to Jira issues to enrich ticket context.
Replace your messy spreadsheet
Define asset types and locations to categorize your assets and capture any important attributes.
Import assets from your spreadsheet in just a few clicks.
Asset context at your fingertips
Assign assets to Jira users and track all changes made to your assets via the recent activity panel, and view all the linked Jira issues for context.
More details
Manage all your IT assets directly within Jira and Jira Service Management. Resolve tickets faster and have complete visibility over your asset inventory.
Key Features
Fully compatible with ITIL and ITAM best practices
Import your existing assets via CSV and start attaching them to tickets.
Add your own custom fields for additional asset attributes
Export your assets for reporting
View the entire asset history and tickets linked to an asset for full auditability
See asset details in the Jira issue view for rich context and faster issue resolution
Add the asset field to your Jira Service Desk portal
Create alerts to get reminders of key dates such as warranty expiration dates and maintenance windows
Define relationships between assets to track dependencies
Still have questions?
Read the documentation.
Contact us at support@assetmanagementforjira.com
Privacy and security
Privacy policy
Atlassian's privacy policy is not applicable to the use of this app. Please refer to the privacy policy provided by this app's vendor.
Vendor privacy policy
Security
This app is not part of the Marketplace Bug Bounty program. Learn more
This partner has completed the Security Self-Assessment Program. Learn more
Integration Details
Asset Management for Jira integrates with your Atlassian product. This remote service can:
Delete data from the host application
Write data to the host application
Read data from the host application
Gallery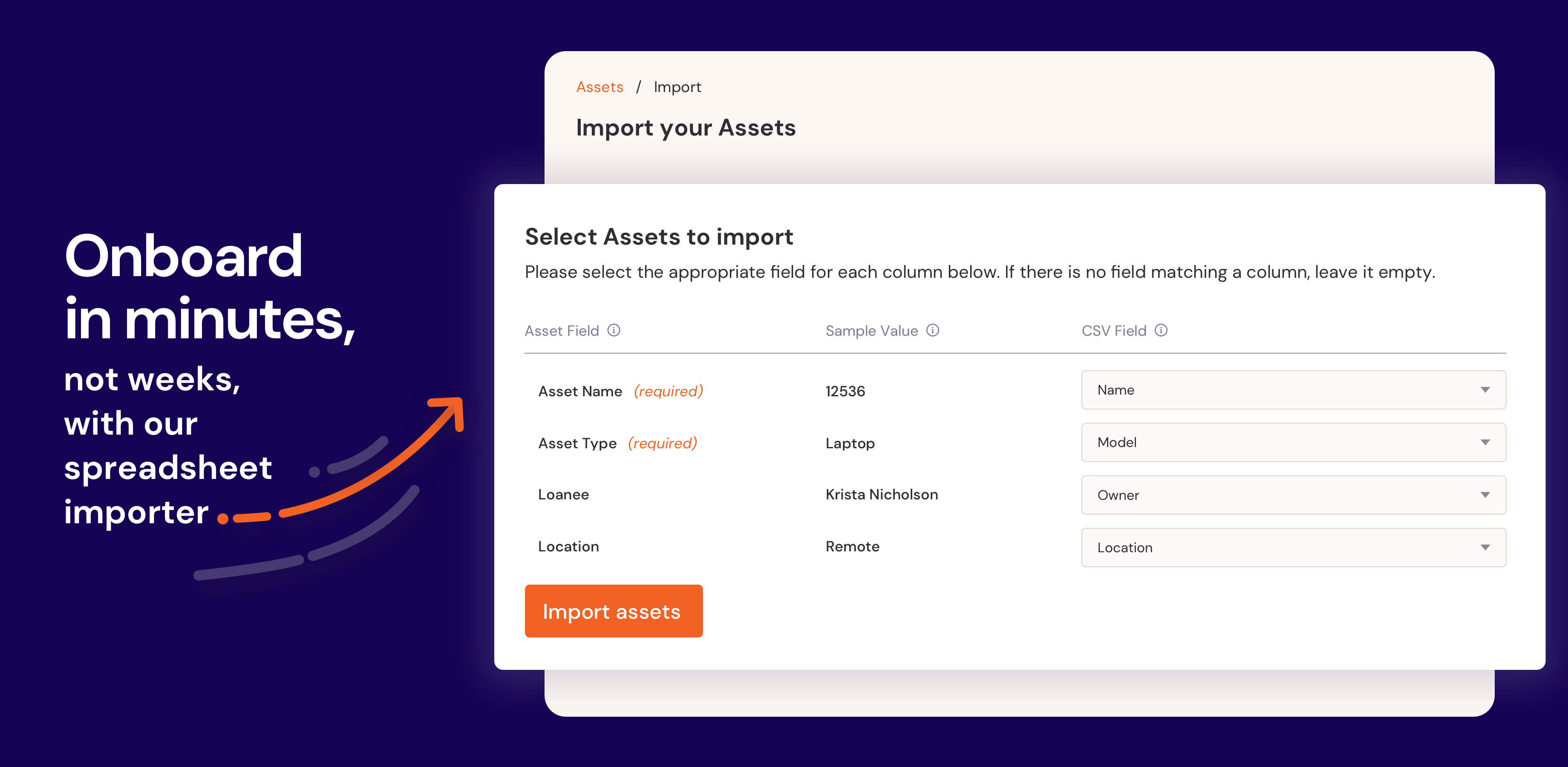 If you're already using a spreadsheet, you can import that in just a few clicks!