Timescale - Time Tracking & Reports
for Jira Cloud
Supported

Jira Service Management
Overview
Reviews
Pricing
Support
Versions
Installation
Improve your productivity with time tracking with Timescale – time tracking and reporting solution for Jira cloud
Log your weekly time in 60 seconds!
Enable team members to quickly and efficiently track their absences, worked and billable time.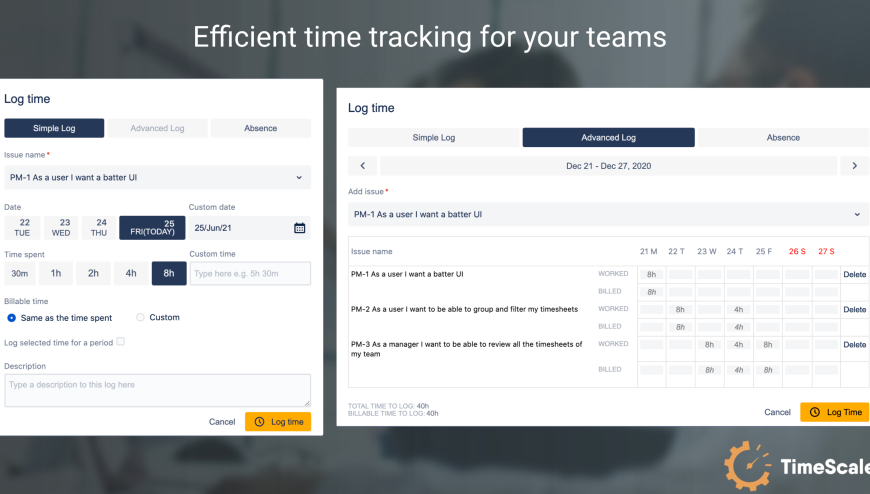 Approve or Reject your teams timesheets
Enable managers to review and approve teams timesheets.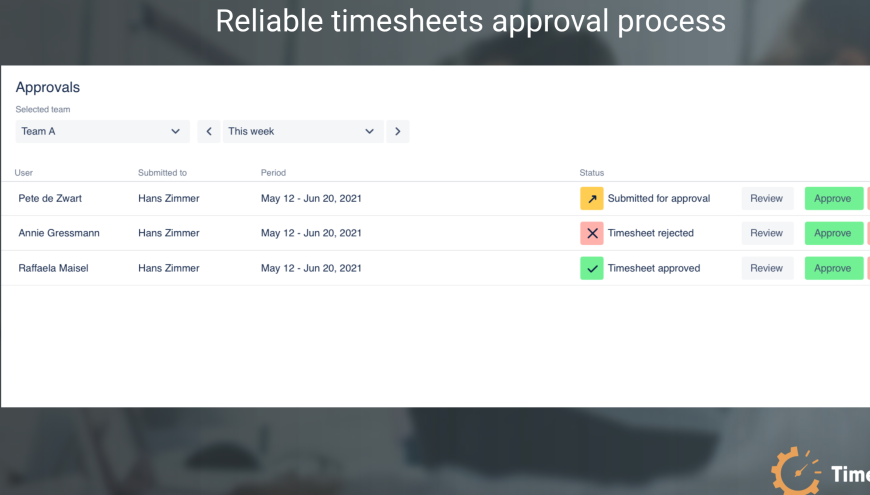 Build Automated Reports
Build granular reports in seconds and export them in PDF, CSV, EXCEL format for further processing.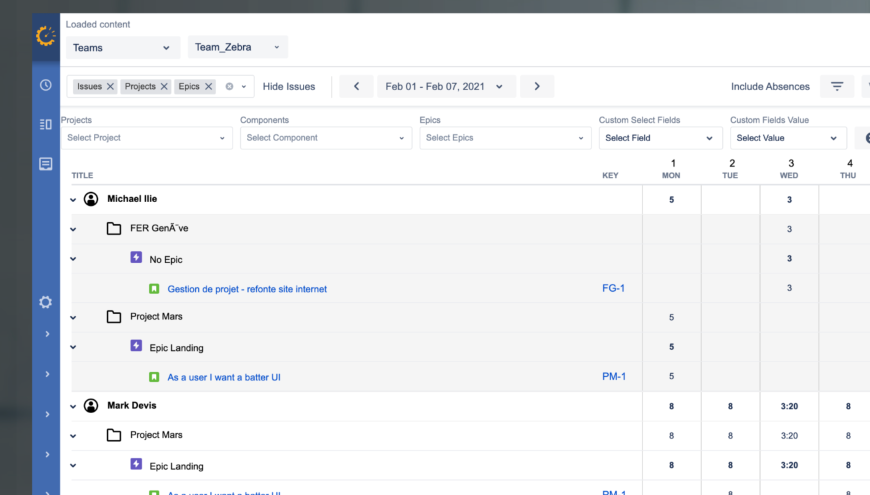 More details
Fully-Integrated, Highly Intuitive JIRA Time Tracking, Timesheets & Reports by Timescale. Time tracking and reporting solution for Jira cloud that provides time information for client billing and accounting.
Timescale provides an easy and fast solution for daily time tracking. Analyze your team's work with the powerful reporting options.
Apply for a free demo now.
Advantages for time tracking with Timescale:
Easy Time Tracking on JIRA issues and none-dev activities
Weekly and Monthly Custom Timesheets
Teams Management and Timesheets
Customers Management and Timesheets
Issue Grouping per Project, User and Teams
Tracking Billable hours
Setting User Availability per month
Table and List view
Custom JIRA Fields Filtering
Export to CSV and PDF
Approve Timesheets Functionality
Privacy and security
Privacy policy
Atlassian's privacy policy is not applicable to the use of this app. Please refer to the privacy policy provided by this app's vendor.
Vendor privacy policy
Security
This app is not part of the Marketplace Bug Bounty program. Learn more
This partner has completed the Security Self-Assessment Program. Learn more
Integration Details
Timescale - Time Tracking & Reports integrates with your Atlassian product. This remote service can:
View email addresses of users
Administer the host application
Administer Jira projects
Delete data from the host application
Gallery