Digital Shadows SearchLight for Jira
Overview
Reviews
Support
Versions
Installation
Seamlessly integrate SearchLight alerts in your workflows within Jira, giving you actionable intelligence where you need it
Easy Setup and Configuration
Configure the integration using only an API key. Choose the incidents you want to be ingested into Jira.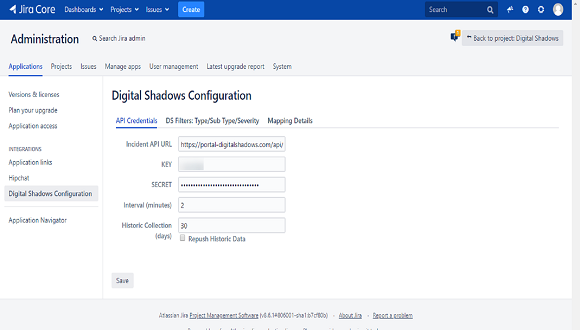 Action Digital Risk
Pick the project and issue type for SearchLight incidents to be mapped to. Feedback comments and state changes from Jira to keep SearchLight up to date.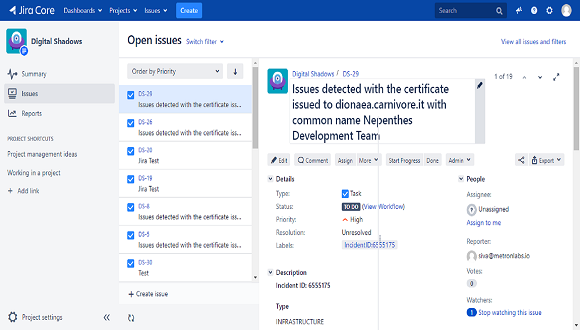 Digital Risk Protection in Jira
Bring SearchLight data into Jira to allow your teams to remediate risk where they work. Get all the context of SearchLight's incidents in Jira tickets.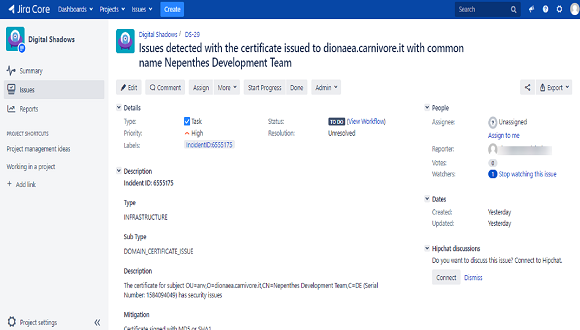 More details
Quickly and easily pull SearchLight alerts into your existing Jira instance without building new processes or ITSM workflows.The integration allows Jira clients to access alerts within Jira, feedback status changes, comments, and link back to SearchLight portal for more context.
Privacy and security
Privacy policy
Atlassian's privacy policy is not applicable to the use of this app. Please refer to the privacy policy provided by this app's vendor.
Vendor privacy policy
Security
This app is not part of the Marketplace Bug Bounty program. Learn more
Gallery