Meetical Meetings for Confluence (Outlook / Google Calendar)
for Confluence Cloud
Cloud Security Participant
Overview
Reviews
Pricing
Support
Versions
Installation
Confluence App to create Meeting Notes from Google Calendar / Outlook Calendar - Simple and fast meeting management
Create Meeting Notes from your Calendar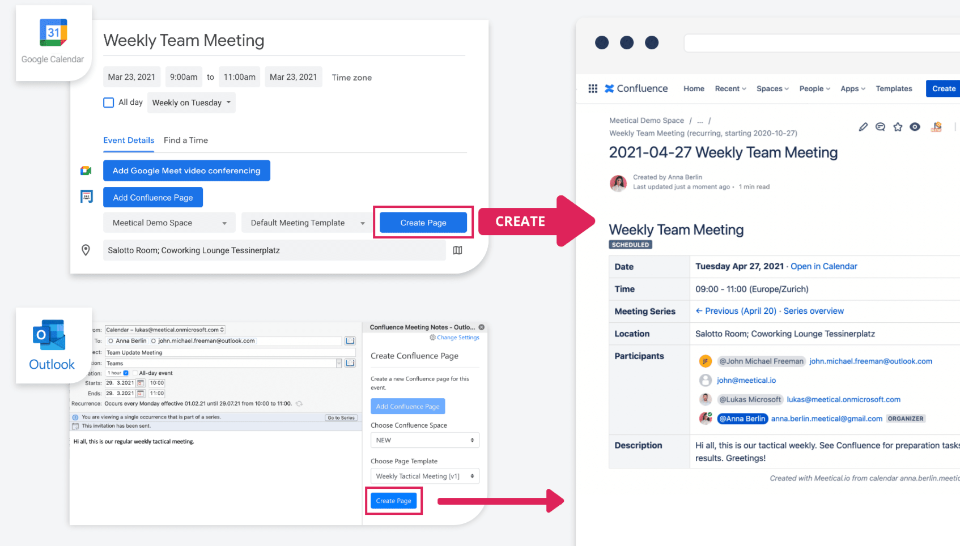 Save time, stay organized & automate tasks
Good looking, well organized, and up-to-date meeting pages to engage your team
Eliminate the delay to share agenda, meeting minutes and action items
Automatically create and share meeting pages for recurring meetings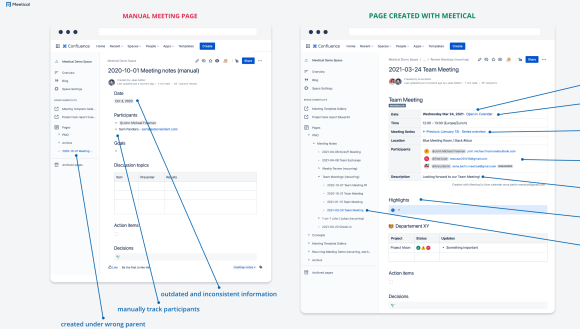 Customizable Confluence Templates for Meetings
Includes several great Confluence Meeting Templates for Team Meetings, 1-on-1s, Check-ins, Tactical & Strategic meetings and more
Customize or create your own meeting templates and streamline your meeting process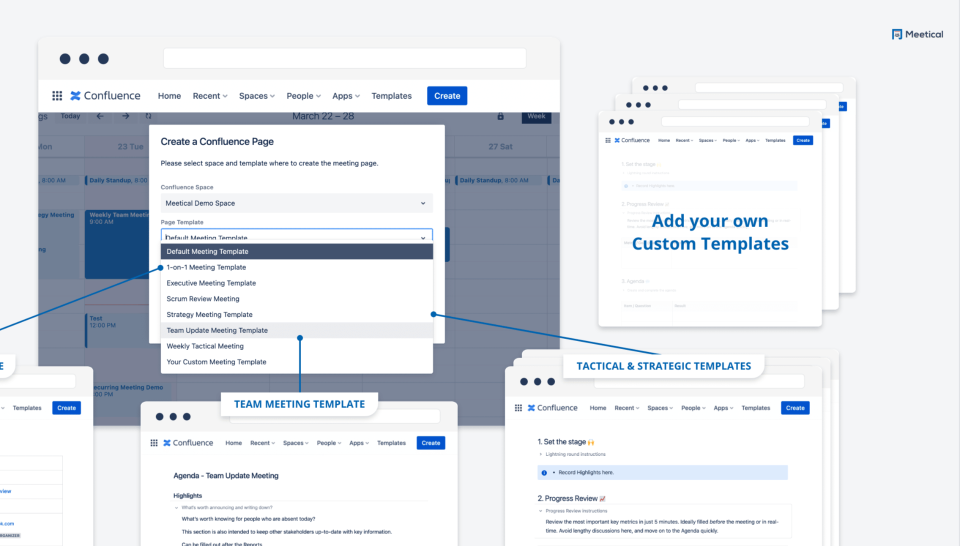 More details
Benefits:
Speed up the process to create, find and share meeting notes
Drastically reduce the delay between the meeting and the distribution of meeting minutes and important results
Don't miss any action items or forget what you already decided in a last meeting
How it works:
Connect your Google Calendar or Outlook Calendar with Confluence Cloud or Data Center
Create pages for agendas and meeting minutes directly from your calendar with amazing Calendar Extensions for Confluence:
Create your own Meeting Templates with 9+ new Confluence macros or customize the included blueprint templates
Quickly link the meeting notes with the calendar event, copy and sync date, time, location, agenda, attendees etc.
Automatically create meeting pages for recurring meetings in advance
Start now with effective meeting management!
Privacy and security
Privacy policy
Atlassian's privacy policy is not applicable to the use of this app. Please refer to the privacy policy provided by this app's vendor.
Vendor privacy policy
Security
This app is part of the Marketplace Bug Bounty Program. Learn more
This partner has completed the Security Self-Assessment Program. Learn more
Integration Details
Meetical Meetings for Confluence (Outlook / Google Calendar) integrates with your Atlassian product. This remote service can:
View email addresses of users
Act on a user's behalf, even when the user is offline
Write data to the host application
Read data from the host application
Gallery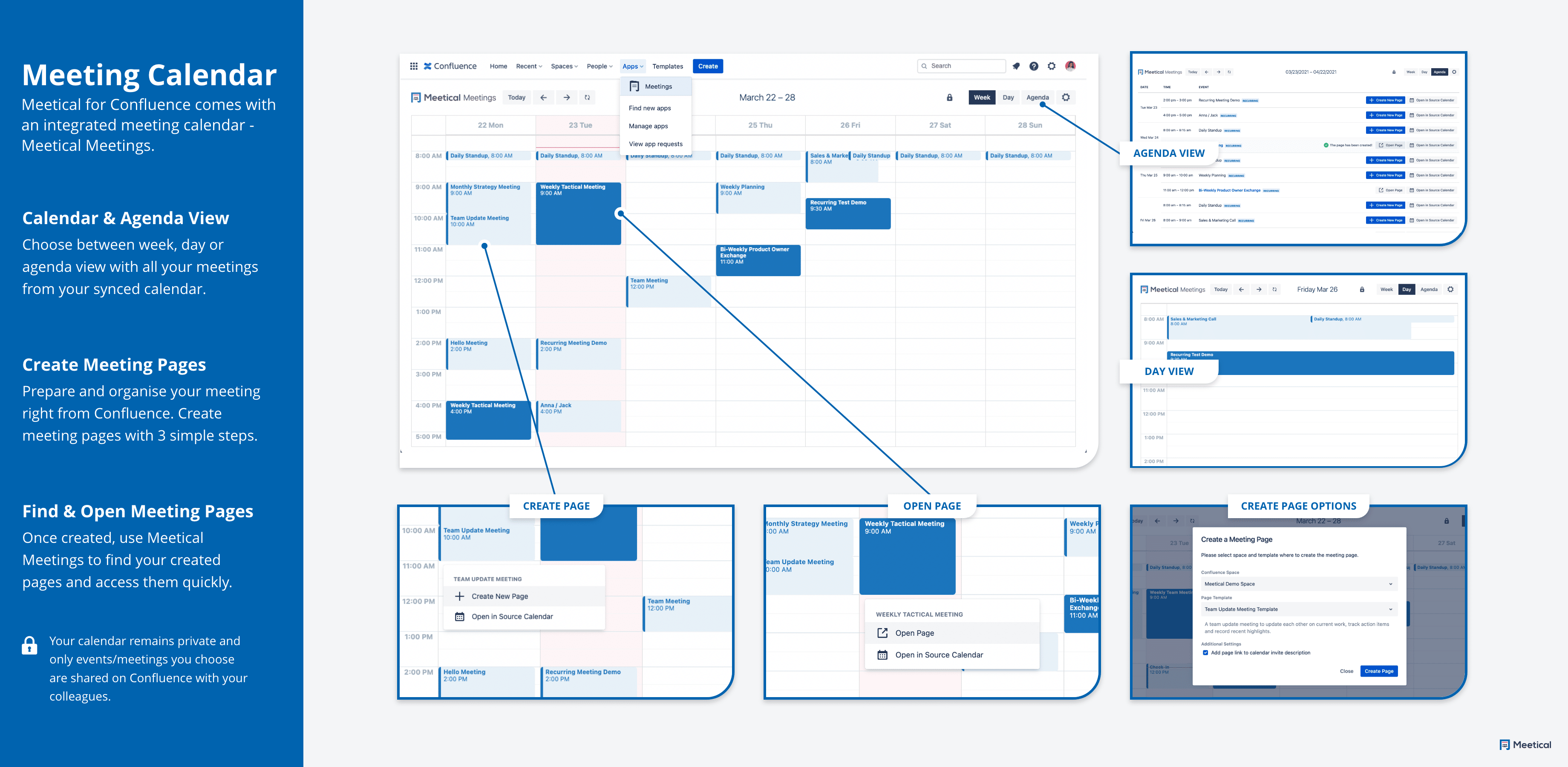 This new Confluence Calendar will show all your meetings and allow easy access and an alternative way to create and manage meeting notes fast and effectively.