Workflows for Confluence
for Confluence Cloud
Cloud Security Participant
Overview
Reviews
Pricing
Support
Versions
Installation
Shape how documents are created, approved and published in Confluence - build custom workflows with page review and approvals
Build workflows to align with business processes
Use the drag and drop editor to create simple or complex workflows in minutes.
There are no limits - build as many workflows as your business needs to ensure content is created in the right way.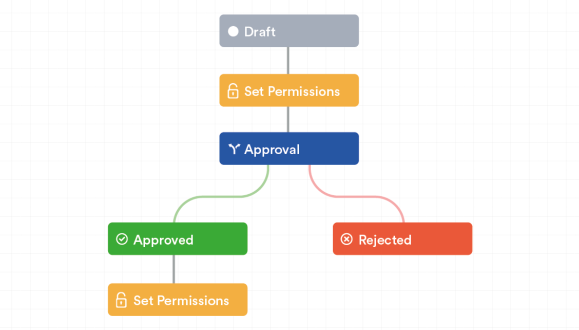 Add review and approval workflows to documents
Set up single or multi-stage review and approval processes to ensure content has been approved before publication.
You can add individual reviewers or create specific review groups.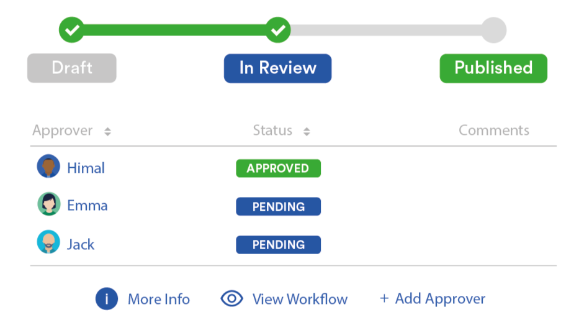 Use automation to improve document management
Configure time-saving actions that trigger after different events (e.g. automatically publish pages once they are approved).
Other examples include approval email notifications and pre-set Slack channel notifications.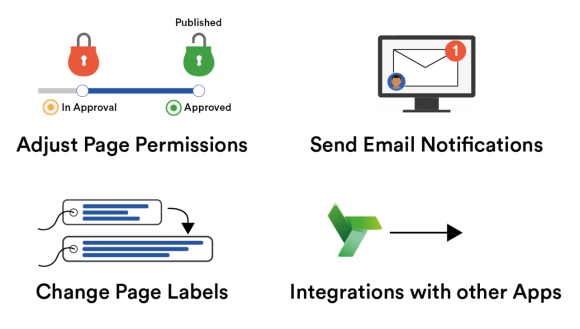 More details
Workflows for Confluence is the easy way to apply your document management processes and controls to Confluence Cloud. The workflow editor allows you to build custom workflows and apply these across spaces and pages in minutes.
Would you like a demonstration?
Privacy and security
Privacy policy
Atlassian's privacy policy is not applicable to the use of this app. Please refer to the privacy policy provided by this app's vendor.
Vendor privacy policy
Security
This app is part of the Marketplace Bug Bounty Program. Learn more
This partner has completed the Security Self-Assessment Program. Learn more
Integration Details
Workflows for Confluence integrates with your Atlassian product. This remote service can:
View email addresses of users
Act on a user's behalf, even when the user is offline
Administer the host application
Administer Confluence spaces
Gallery