Overview
Reviews
Support
Versions
Installation
Data-driven superpowers for software teams
🔎 Actionable metrics across Jira, GitHub & Slack
Actionable engineering metrics helping reduce cycle time, review code faster, ship in small batches, maintain a swift and reliable CI/CD pipeline, and drive better business outcomes.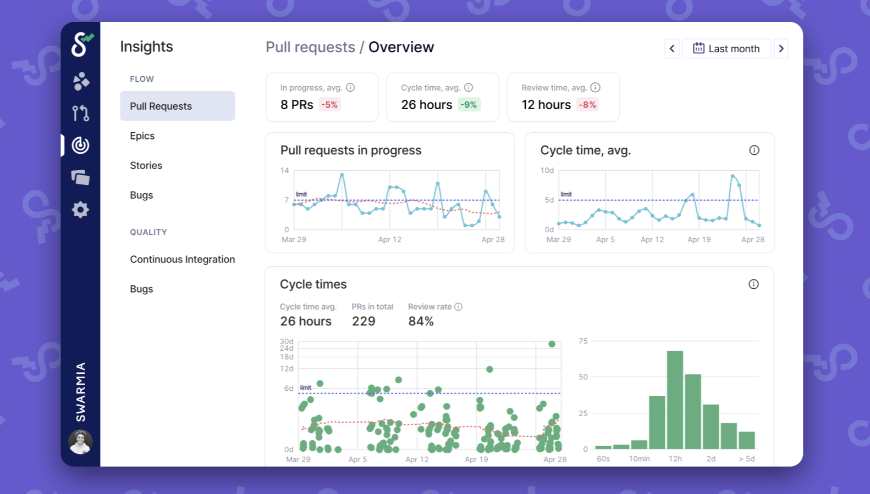 📈 Insights on WIP, scope creep, tech debt & bugs
Up to 60% of all work doesn't get reflected on the roadmap. Swarmia shows the effect of unplanned work, bugs, scope creep, and technical debt on your plans and helps teams to regain focus on key business objectives.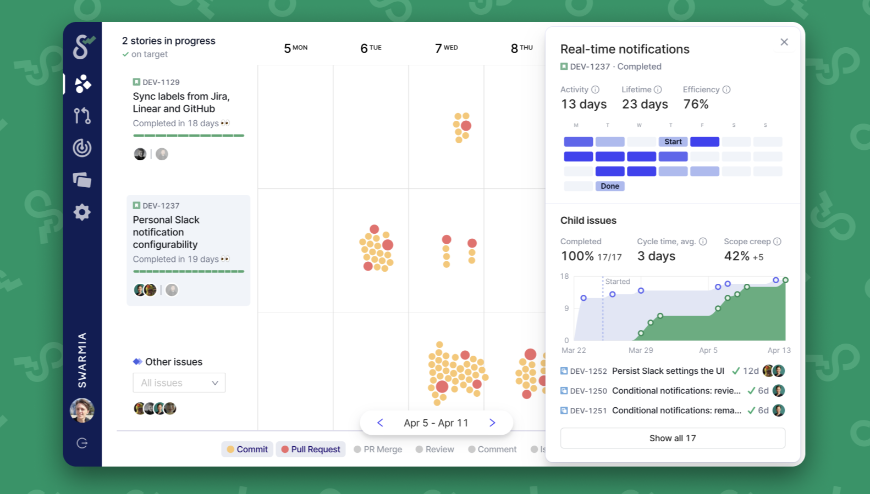 🎯 Swiss army knife for continuous improvement
Best teams improve all the time. Adopt some of the 20+ best practices followed by the industry's best-performing teams and use Swarmia's automated nudges to stay on track.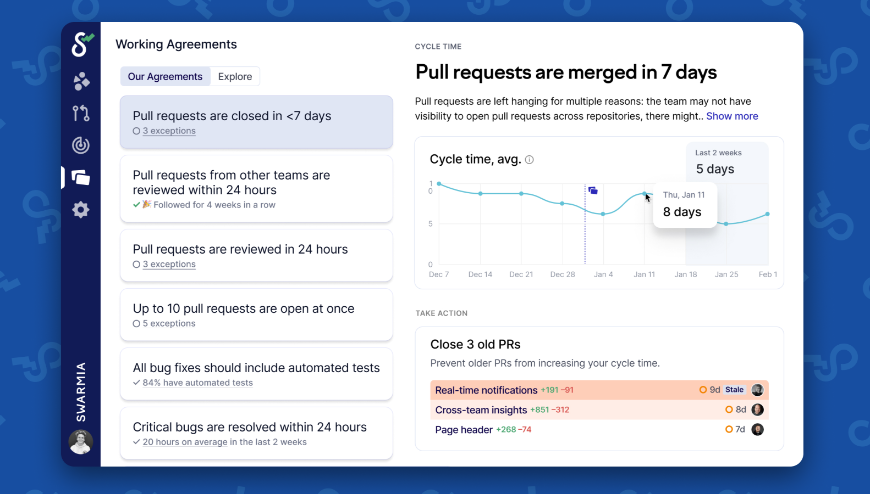 More details
Swarmia integrates GitHub, Jira, and Slack data to provide actionable engineering metrics, work in progress insights from across all apps where work happens, and help software teams continuously improve ways of working.
❗️You need to register for a Swarmia account to make full use of this application. Not a customer yet? Request early access.
Privacy and security
Privacy policy
Atlassian's privacy policy is not applicable to the use of this app. Please refer to the privacy policy provided by this app's vendor.
Vendor privacy policy
Security
This app is not part of the Marketplace Bug Bounty program. Learn more
This partner has completed the Security Self-Assessment Program. Learn more
Integration Details
Swarmia integrates with your Atlassian product. This remote service can:
View email addresses of users
Write data to the host application
Read data from the host application
Gallery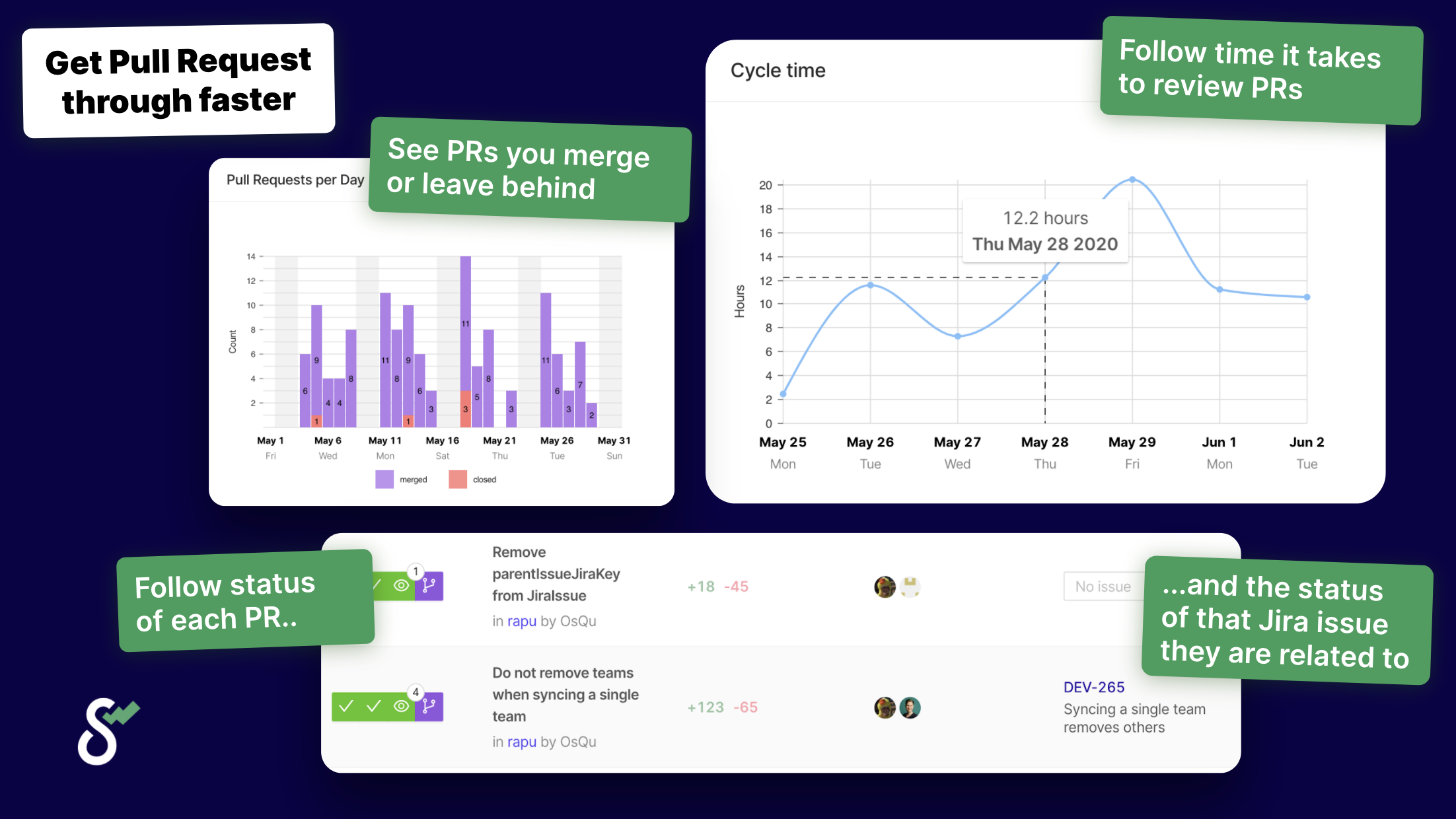 Get Pull Requests through faster with the dashboards and Slack notifications