Ativo Agile Programs for Jira
for Jira Cloud, Jira Server 7.3.0 - 8.19.1, Jira Data Center 7.3.0 - 8.19.1
and more
Cloud Security Participant
Overview
Reviews
Pricing
Support
Versions
Installation
Effective PI planning solution. Plan program increments and facilitate Scrum of Scrums or Art-Syncs remotely
Plan Program Increments (PI) online
Work from home while managing a program. Drag and drop features into sprints. Manage cross-team dependencies. Set commitments and update the red-amber-green status on the fly. Raise issues or risks.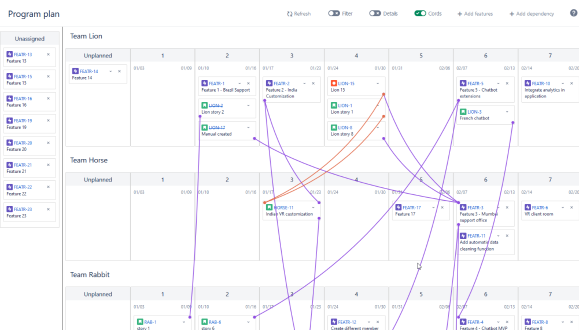 Facilitate a Scrum of Scrums or Art-Sync
Use Ativo Programs to facilitate a Scrum of Scrums or Art-Sync with one consolidated view. See progress. Raise issues and highlight risks while keeping an eye on the big picture of a program.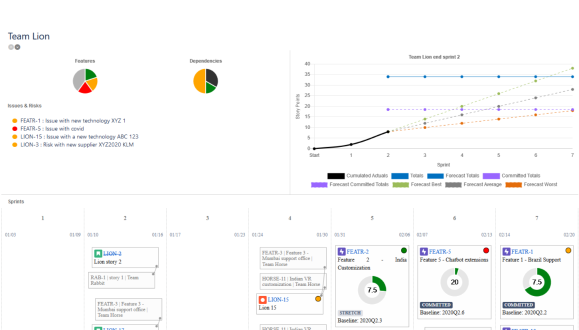 All content in one Jira platform
No need to synchronize data between external tools and Jira. Prepare, plan and execute programs in Jira with Ativo Programs for Jira.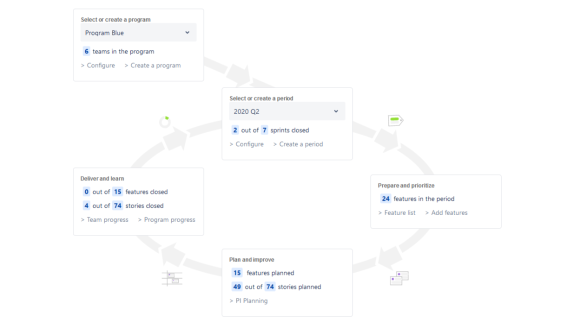 More details
We support companies that work SAFe® (but we are not affiliated with the ScaledAgile , the providers of SAFe).
With Agile Programs for Jira, you can:
Work from home while managing a program
Plan Program Increments (PI)
Facilitate a Scrum of Scrums and Art-Sync
Manage cross-team dependencies
Align cadence between teams
Keep all your team and program data with one tool (Jira)
Use flexible workflows in teams
Use flexible workflows for features
Import and export data easily (using standard Jira functionality)
Manage the planning phase and the follow up progress phase
Visit our homepage (ativo.io) for more information:
Privacy and security
Privacy policy
Atlassian's privacy policy is not applicable to the use of this app. Please refer to the privacy policy provided by this app's vendor.
Vendor privacy policy
Security
This app is part of the Marketplace Bug Bounty Program. Learn more
This partner has completed the Security Self-Assessment Program. Learn more
Integration Details
Ativo Agile Programs for Jira integrates with your Atlassian product. This remote service can:
Act on a user's behalf, even when the user is offline
Administer the host application
Administer Jira projects
Delete data from the host application
Gallery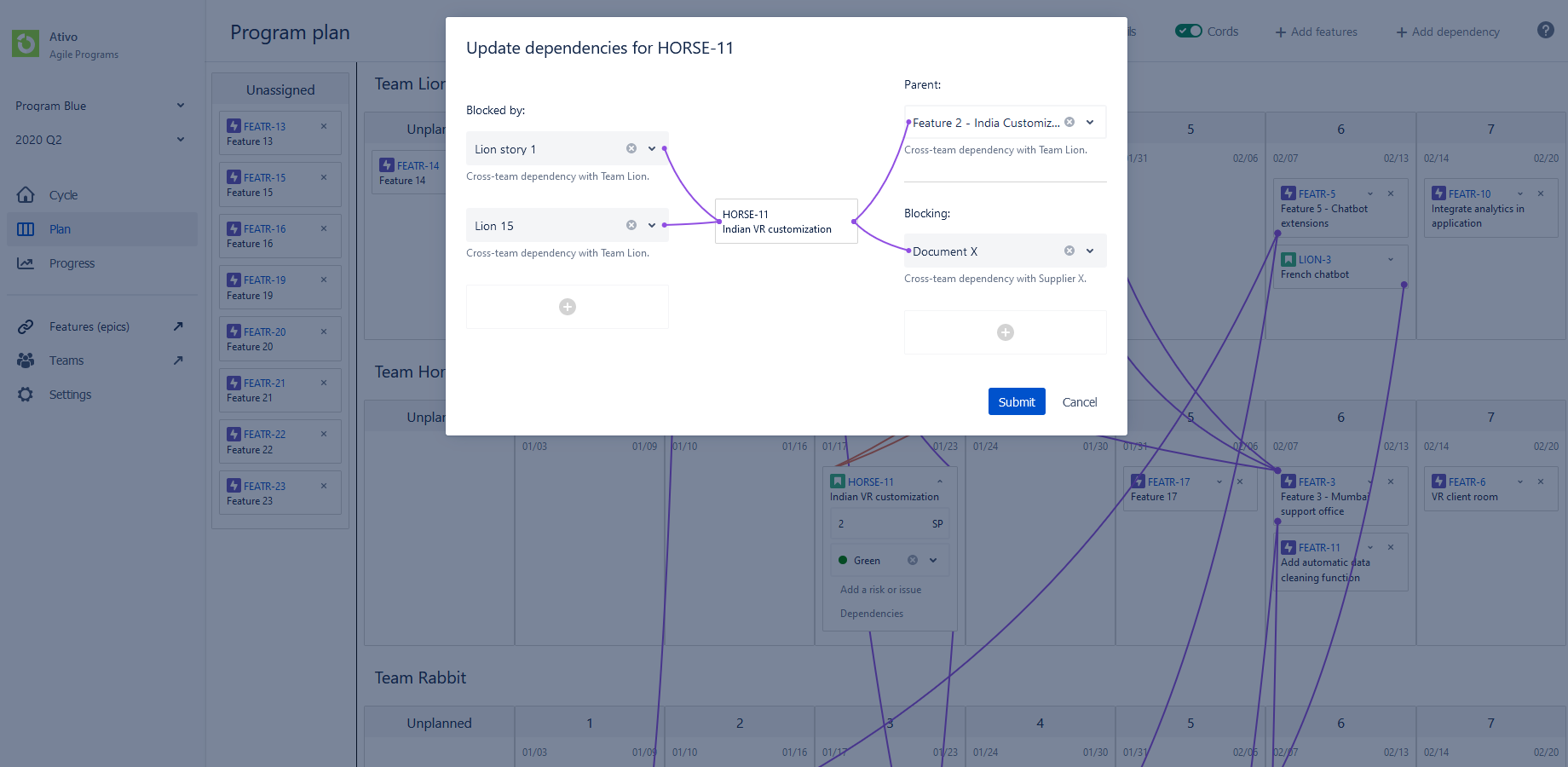 Update the dependencies of a story.