DLP for Atlassian - Nightfall AI
Overview
Reviews
Pricing
Support
Versions
Installation
Data loss prevention for Atlassian - identify sensitive information in Atlassian, so you can take action and remove risk
Pinpoint at-risk information in Atlassian.
Customize and configure Nightfall to scan Atlassian for whatever information you deem sensitive, leveraging machine learning-powered detection for unparalleled accuracy.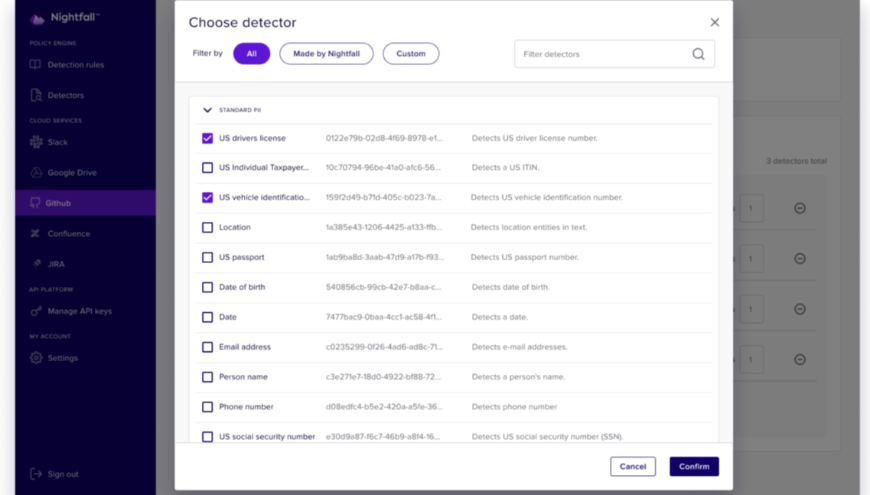 Leave no stone unturned.
Nightfall scans Jira and Confluence content (including 100+ file types and unstructured data) for 150+ types of PII, PHI, PCI, credentials & secrets, and more.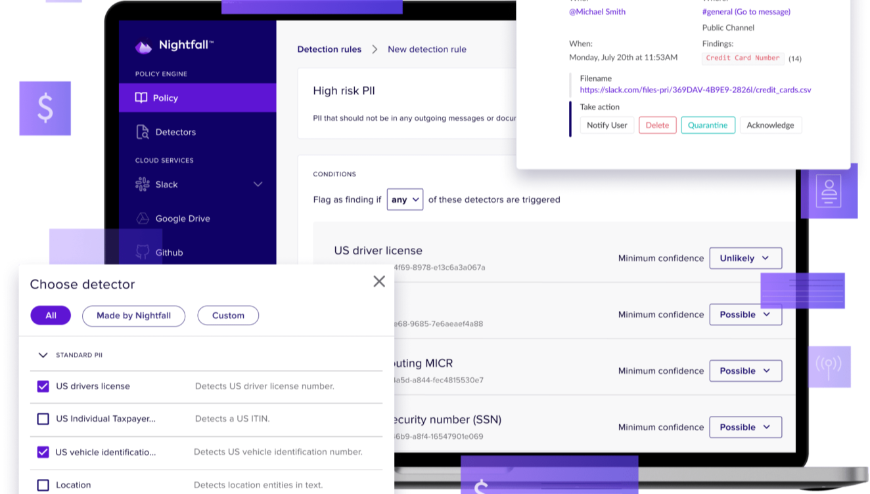 Remove data exposure risks.
Context-rich scan results enable you to easily assess and locate potential violations, so you can take action immediately and mitigate your risk of data leakage in Atlassian.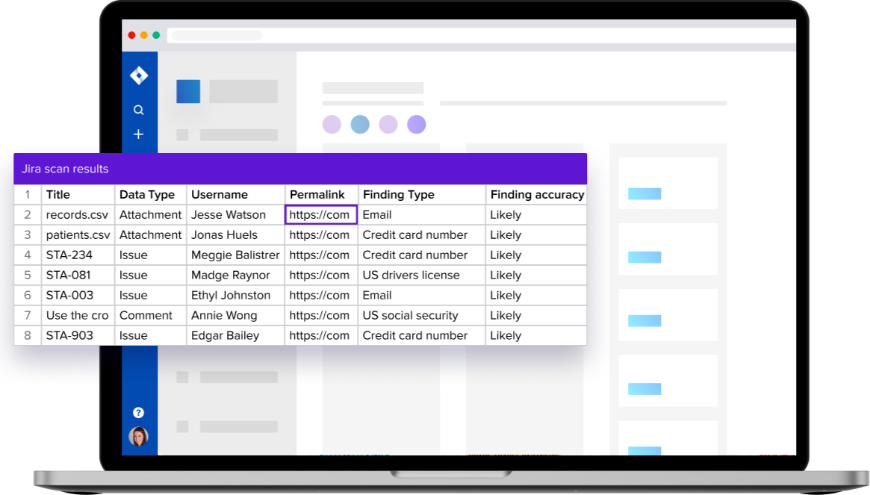 More details
Nightfall is the only DLP solution in Atlassian's Marketplace that:
Automatically scans 150+ types of PII, PHI, PCI, credentials, secrets, and more with machine-learning trained detectors.
Offers customizable and configurable detection in our easy-to-use interface.
Integrates in minutes.
Has significant funding, operating history, and backing by Atlassian leadership; and executive leadership from Uber, Salesforce, Carta, Microsoft, Box, Slack.
Supports major enterprise customers processing high volumes of data at scale.
Is supported fully in-house, so data is not processed or inspected by a third-party service.
Complies with regimes like HIPAA and CCPA and requisite policies/controls.
Integrates with any cloud application, including Confluence, Jira, Slack, GitHub, and more.
Offers a robust API for content inspection in any data silo.
Provides a dedicated customer success manager, solutions architect, help center, and support.
Privacy and security
Privacy policy
Atlassian's privacy policy is not applicable to the use of this app. Please refer to the privacy policy provided by this app's vendor.
Vendor privacy policy
Security
This app is not part of the Marketplace Bug Bounty program. Learn more
This partner has not completed the Security Self-Assessment Program. Learn more