OSLC Connect for Jira
for Jira Server 7.6.4 - 8.19.1, Jira Data Center 7.6.4 - 8.19.1
and more
Overview
Reviews
Pricing
Support
Versions
Installation
Connect Jira to IBM DOORS, DOORS Next, Team Concert, Quality Manager, Windchill, Polarion, Rhapsody
Linking not syncing with OSLC
OSLC Connect for Jira easily links your engineering repositories between your favorite engineering tooling and guarantee that everyone is using accurate information across your engineering teams.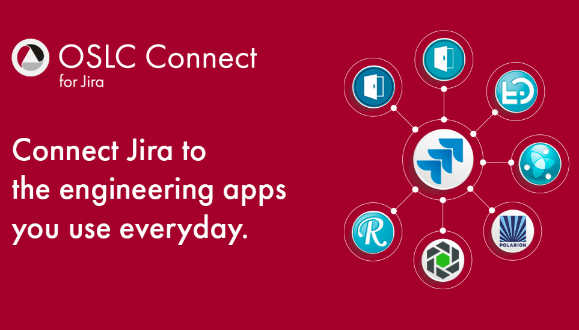 Support for best-of-breed tools
OSLC Connect for Jira connects your Jira environment to the engineering apps you use everyday like IBM DOORS, DOORS Next, EWM, ETM, EMM, Polarion ALM, Rhapsody, or PTC Windchill.
End-to-end traceability
OSLC Connect for Jira connects the portfolio of artifacts across the lifecycle stages. Create links across repositories and view authorized data from remote repositories in previews.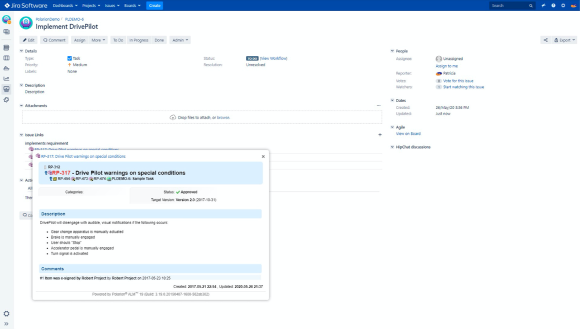 More details
---
OSLC Connect for Jira seamlessly connects Jira to the engineering applications you use everyday. Create native links from Jira to IBM DOORS, DOORS Next, ETM, EWM, RMM, Siemens Polarion ALM, and PTC Windchill artifacts.
Features:
Generate Defects from IBM ETM directly in Jira.
Full support for IBM Global Configurations.
Report across Jira and IBM Artifacts in IBM Report Builder.
Track Windchill Product Level Change Requests in Jira tickets
Access Jira issues from within RMM and previews of model elements from within Jira.
Privacy and security
Privacy policy
Atlassian's privacy policy is not applicable to the use of this app. Please refer to the privacy policy provided by this app's vendor.
Vendor privacy policy
Security
This app is not part of the Marketplace Bug Bounty program. Learn more
Gallery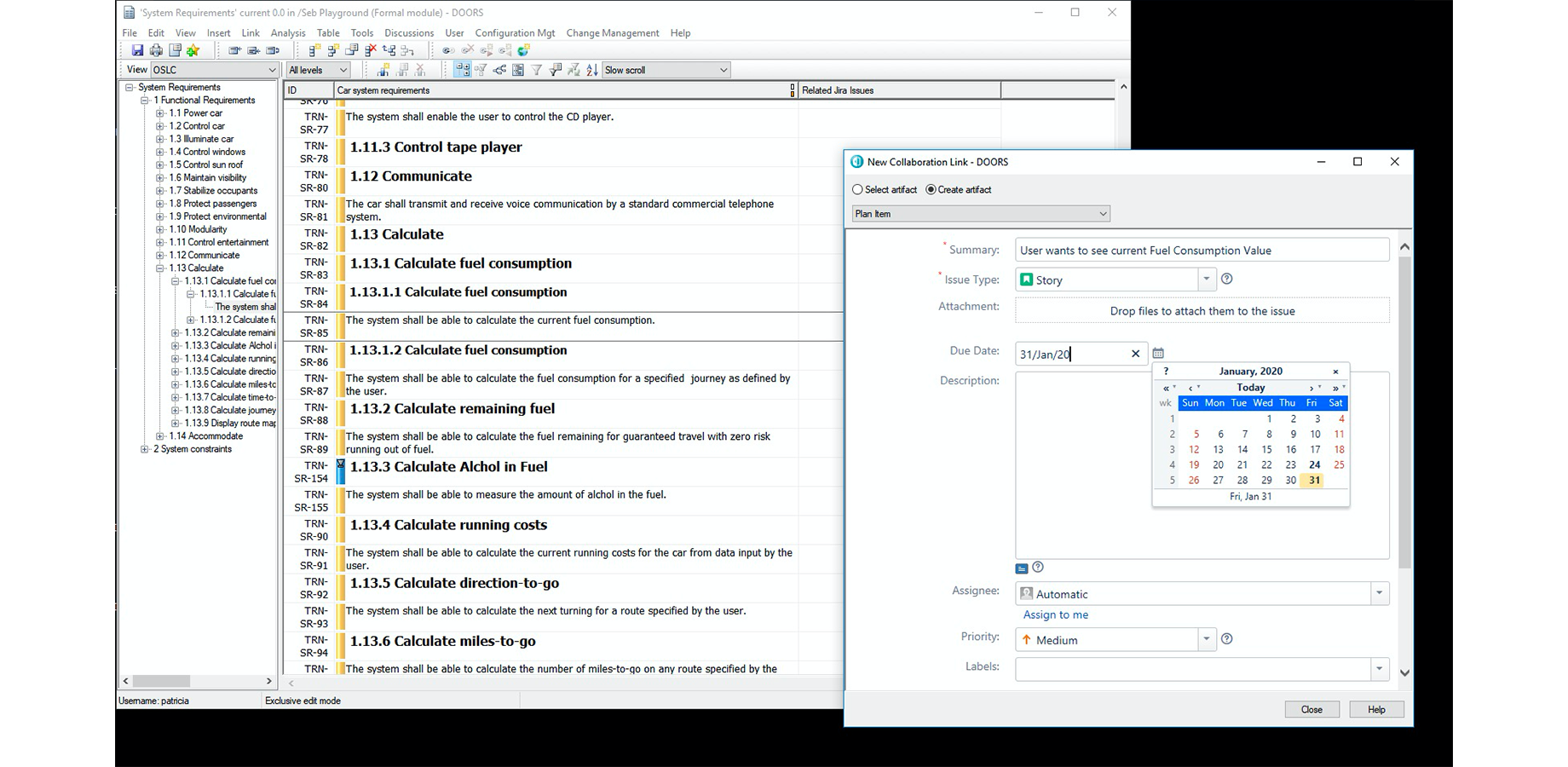 Linking from DOORS Classic to Jira. Quickly create tickets or links from DOORS Classic to existing tickets in Jira without opening a new user interface.