Instance Auditor (Jira)
for Jira Cloud
Overview
Reviews
Pricing
Support
Versions
Installation
What's in your instance
Visualize & attack
You can now see the clutter in your instance visually. Quickly see the totals of the various content so you know which areas to attack and cleanup to keep your instance running optimally.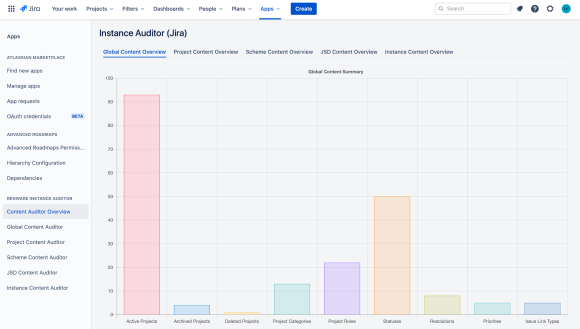 Cleanup quickly & easily
Quickly get a list of all of the content in your instance, review it and then clean it up based on informed decisions. Jira maintenance has never been easier.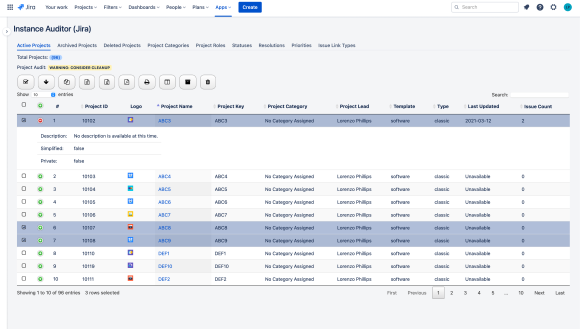 Achieve clutter-free
Things in Jira can spiral out of control quickly and manually staying on top of things can be a nightmare. Export snapshots of your data to monitor clutter trends and instance health.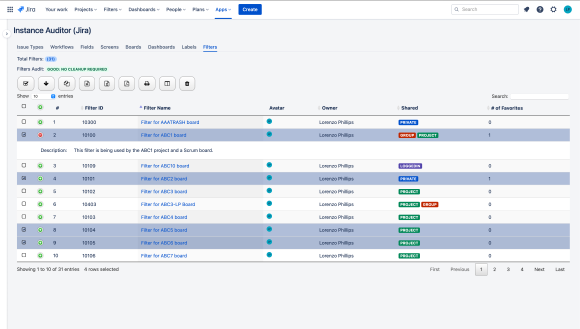 More details
Instance Auditor (Jira) provides you with instance information, so you can proactively cleanup and maintain a healthy instance.
Speed up your instance by deleting old projects, schemes, fields, issue types, boards, filters & other content.
Stunning charts that provide quick totals & breakdowns of key categories.
Export the data to capture snapshots in time for better tracking and monitoring of growth in your instance.
Bulk delete clutter or delete individual content in the following areas:

Active Projects, Versions, Project Categories, Project Roles & Issue Type Links
Issue Types, Workflows, Screens, Boards, Dashboards & Filters
Issue Type Scheme, Workflow Schemes, Screen Schemes, Issue Type Screen Schemes & Permission Schemes

Easily obtain IDs for all Jira content (custom files, statuses, etc.)
Quickly & safely cleanup pre- or post- migrations/consolidation.
User-friendly searching, exporting & reporting of the data in your instance.
STOP clicking all over the place for this data!
Privacy and security
Privacy policy
Atlassian's privacy policy is not applicable to the use of this app. Please refer to the privacy policy provided by this app's vendor.
Vendor privacy policy
Security
This app is not part of the Marketplace Bug Bounty program. Learn more
This partner has completed the Security Self-Assessment Program. Learn more
Integration Details
Instance Auditor (Jira) integrates with your Atlassian product. This remote service can:
Administer the host application
Administer Jira projects
Delete data from the host application
Write data to the host application
Gallery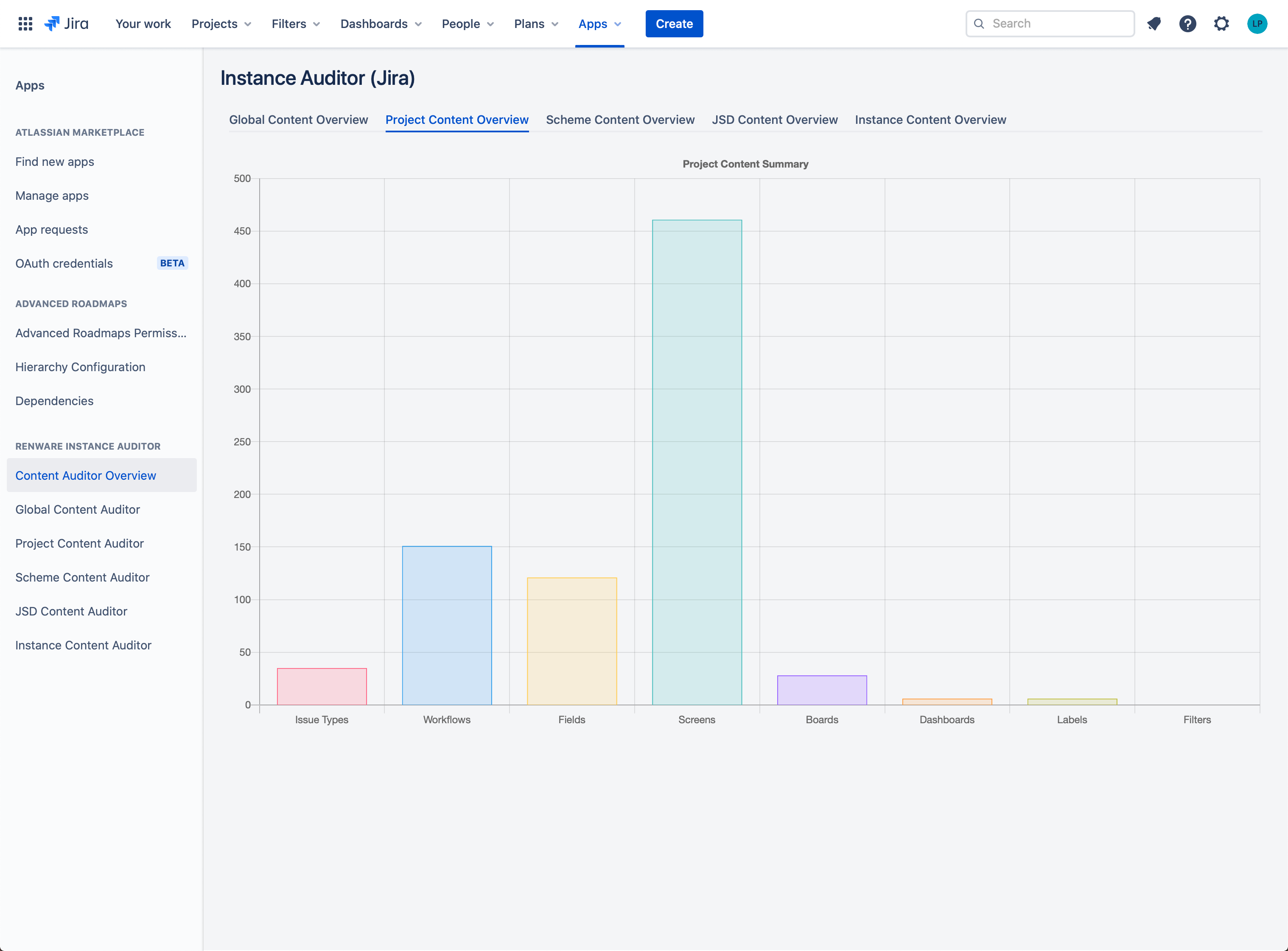 Quickly get a total count of the content that is commonly associated with Jira projects and determine if a cleanup is required.