Supported

Jira Service Management

Jira Software
Overview
Reviews
Pricing
Support
Versions
Installation
Calculate the status to status time, including Cycle and Lead time for Jira issues
Control Counting Timer
Set the start/stop/pause timer preferences. Set time limits to highlight overdue issues and configure email notifications about them.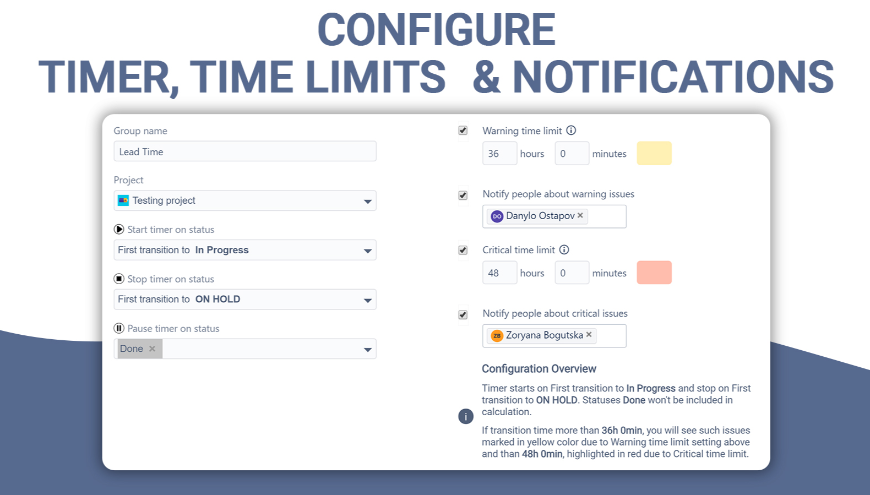 Get Time Between Statuses Report
Monitor the execution time between statuses in the workflow.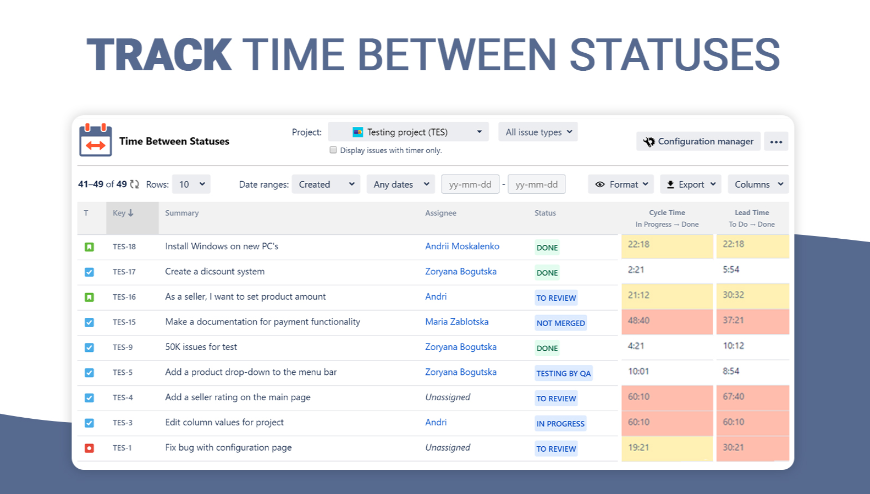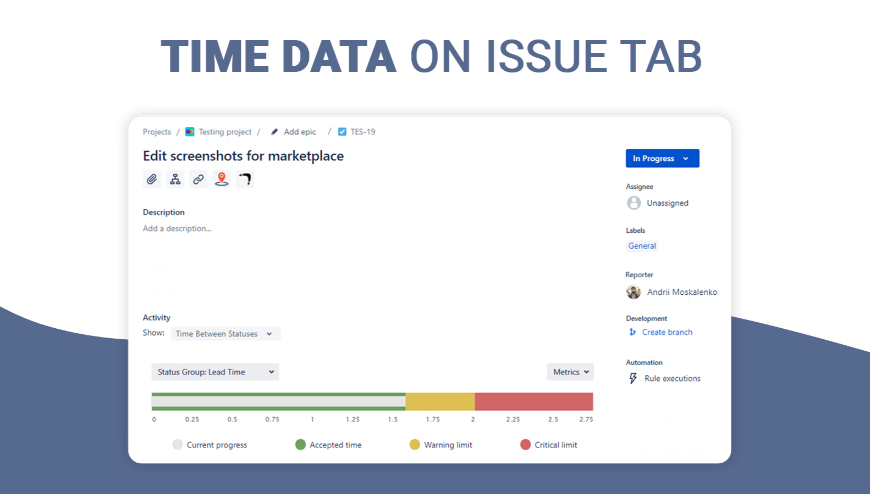 More details
Monitor and avoid risks in your project workflow by having a clear vision of tasks' transition time.
Generate reports of the transition time between statuses in your project workflow
Customize the calculation to get the Cycle and Lead Time of your Jira issues
Set statuses and work schedule when counting should be on pause
Get the visual color tagging on the issues where the time limits have been exceeded (for both Warning and Critical Time)
Export data as XLSX or CSV file and dive deeply into analyses for better business decisions
Check out Time in Status for Jira Cloud for additional reports on your issue statuses
Also, you can increase your team reporting with:
Questions? Just email us at support@saasjet.com
Privacy and security
Privacy policy
Atlassian's privacy policy is not applicable to the use of this app. Please refer to the privacy policy provided by this app's vendor.
Vendor privacy policy
Security
This app is not part of the Marketplace Bug Bounty program. Learn more
This partner has completed the Security Self-Assessment Program. Learn more
Integration Details
Time Between Statuses integrates with your Atlassian product. This remote service can:
Act on a user's behalf, even when the user is offline
Write data to the host application
Read data from the host application
Gallery