Octo - Components Management for Jira
for Jira Cloud
Cloud Security Participant
Supported

Jira Service Management
Overview
Reviews
Pricing
Support
Versions
Installation
Introducing cross-project component sync, component versions and releases, merging components and team-managed components
Share components between multiple projects
Octo enables cross-project component functionality. Create shared components in Octo or assign existing ones to multiple projects. You can also merge several components into a single one. Saves time and manual effort!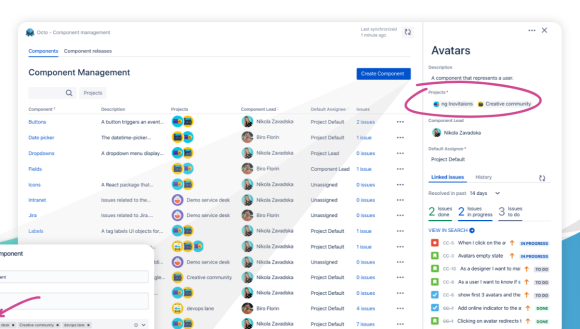 Plan and track versions for components
Manage custom versions associated with components instead of projects. Link component versions with any issues and project level versions in Jira. Track scope progress, run reports using JQL and release when ready.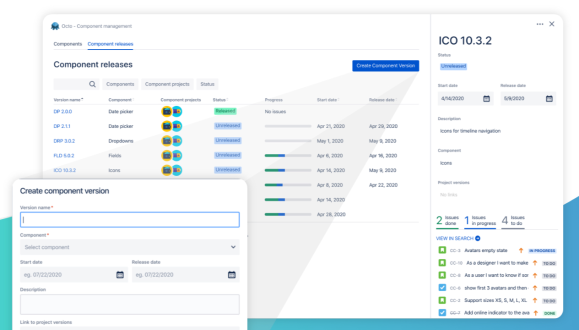 Manage all components from one place
Components from all your projects are available from a single screen. Use filters to get the view you need and update your components from new Component detail.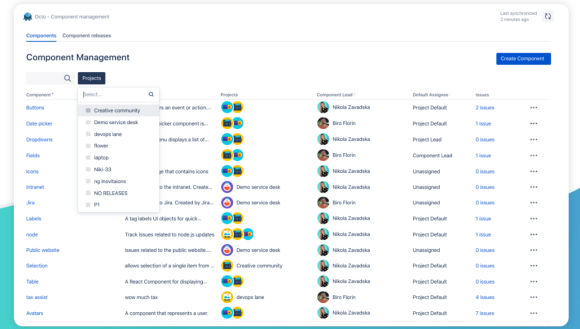 More details
"Octo - Component Management for Jira" add-on helps teams manage cross-project components and create versions associated with components. Cut manual overhead and access all you need from one screen.
🆕 With Octo, you can now create components for team-managed projects
Discover use cases and learn about features 👉 schedule a live demo with us!
Create cross-project components
Manage component versions
Merge existing components together
All Jira components in one simple view
Enable component management for all your users
Components for team-managed projects
Import components to the project in bulk
🤓 Hungry for more information? 👉 Check out our documentation
Privacy and security
Privacy policy
Atlassian's privacy policy is not applicable to the use of this app. Please refer to the privacy policy provided by this app's vendor.
Vendor privacy policy
Security
This app is part of the Marketplace Bug Bounty Program. Learn more
This partner has completed the Security Self-Assessment Program. Learn more
Integration Details
Octo - Components Management for Jira integrates with your Atlassian product. This remote service can:
Act on a user's behalf, even when the user is offline
Administer the host application
Administer Jira projects
Delete data from the host application
Gallery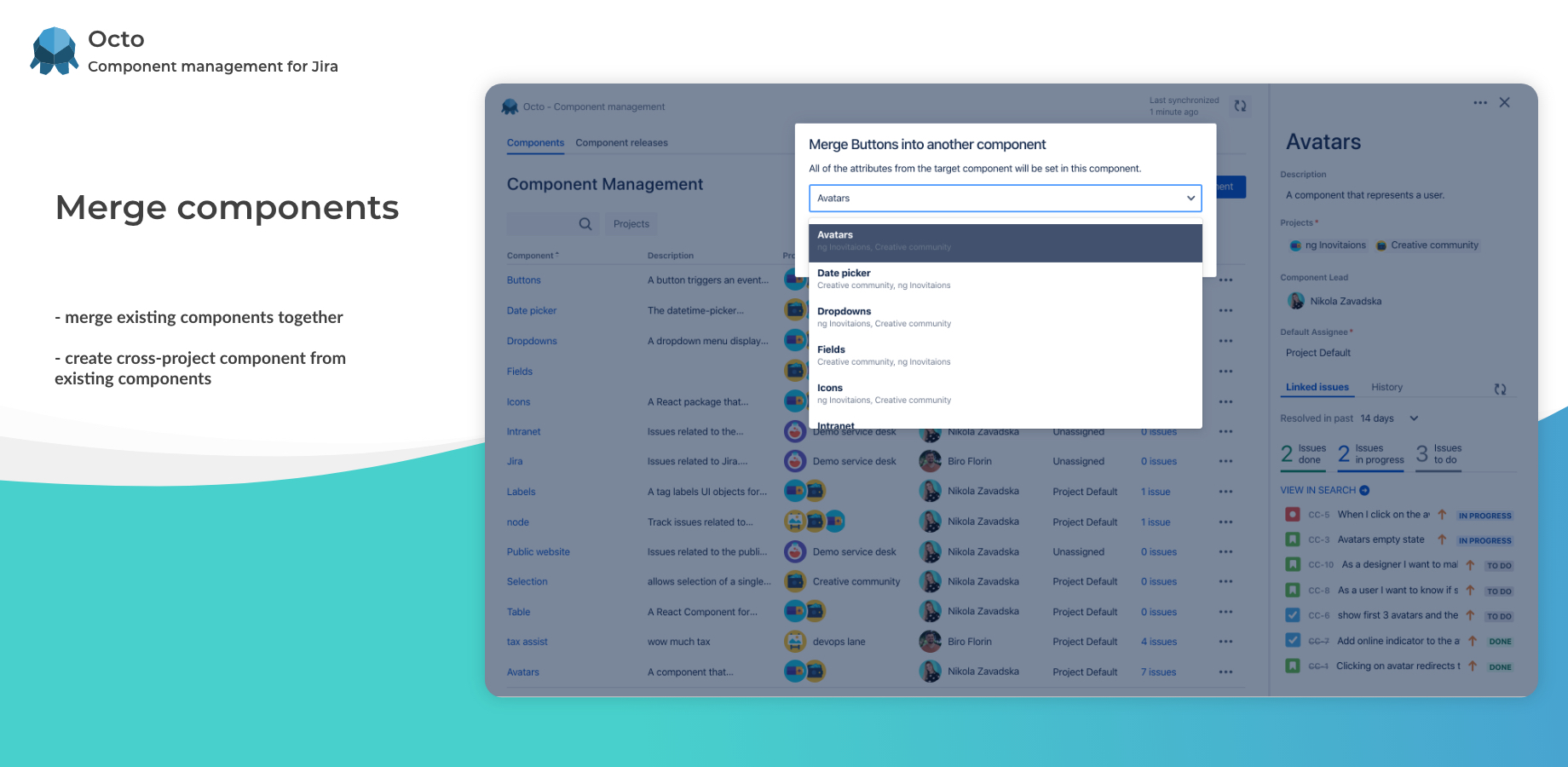 Merge components - merge existing components together - create cross-project component from existing components