TimeWise-Timesheets with Plan and WorkLog for Jira
for Jira Server 7.5.0 - 8.18.1, Jira Data Center 8.0.0 - 8.18.1
and more
Supported

Jira Service Management

Jira Software
Overview
Reviews
Pricing
Support
Versions
Installation
A easy time planning, logging, tracking and analyzing app, TimeWise makes time management easier for your project and team
Visual project time management
Helps managers be capable of controlling the productivity of their team by providing them with a global view of cross-project time management, an insight of workload of each member and the time cost of each project.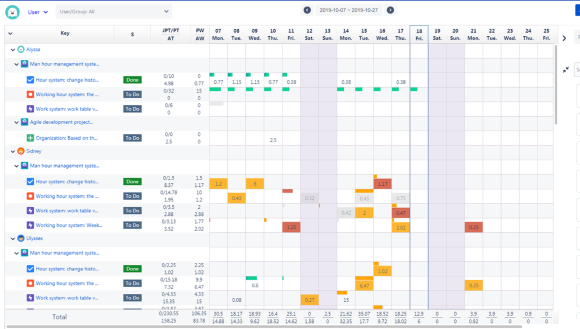 Easy time tracking & batch submission for approval
Provide users with time options, project options, approval status and other filter queries. Functions includes work logging batch submission, one-click approval, delegated approval and timed approval audit.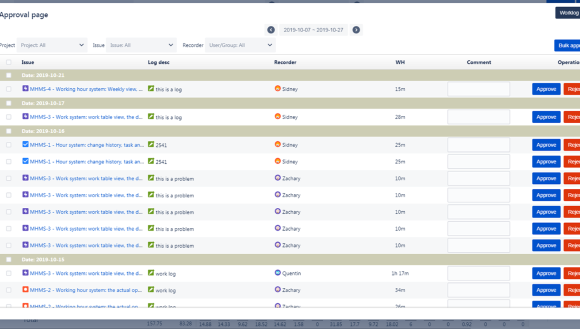 Project plan v.s. actual work report
By configuring the project's plan, actual and total hours, project manager is able to manage the progress and respond accordingly.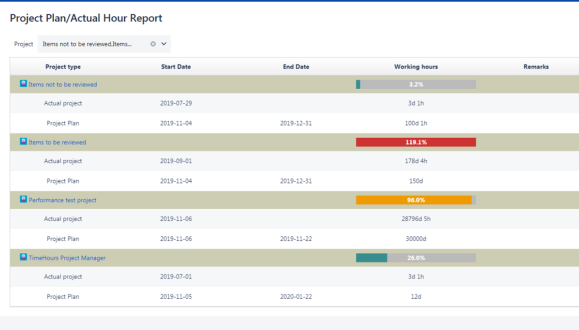 More details
By providing time tracking function and detailed reports,TimeWise make time management even wise:
Visualize the planning and actual work time and modification history of each Jira issue .
Easily add Workplan and Worklog in multiple ways.
Flexible time period selection for planning and work logging.
Display the work status inline in project/user/task views.
Review and approval functions, including batch submission, one-click review, delegated and scheduled auto-review.
Automatic reminder of review and approval.
Quickly generate reports and export to Excel.
Provide managers with a overview of cross-project time management.
Optional review and approval setting of a project.
Customizable permission for individuals.
Open REST API.
Privacy and security
Privacy policy
Atlassian's privacy policy is not applicable to the use of this app. Please refer to the privacy policy provided by this app's vendor.
Vendor privacy policy
Security
This app is not part of the Marketplace Bug Bounty program. Learn more
Gallery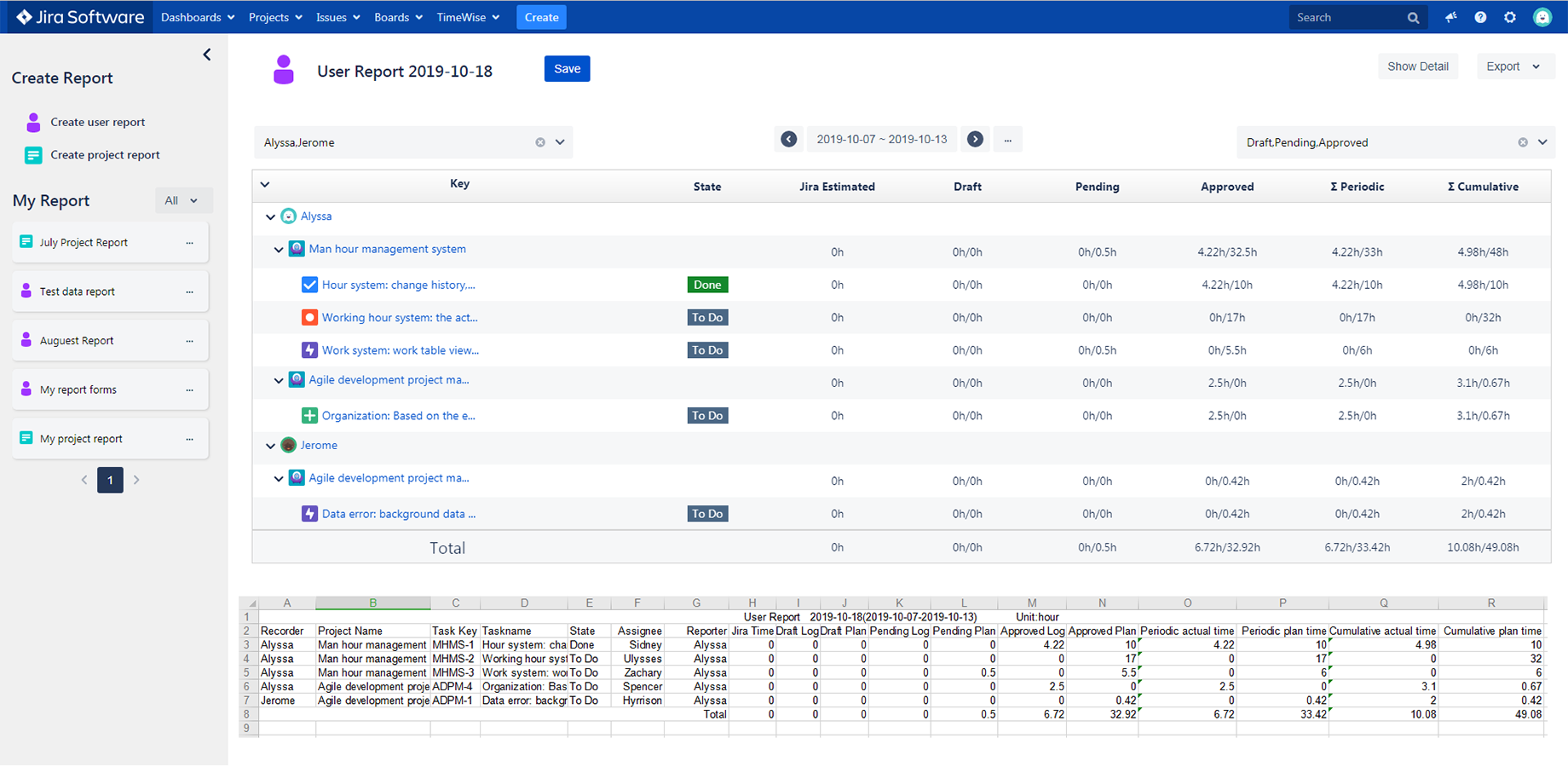 Managers can have insights from accurate actual logged time v.s. planned time for a single issue on selected period basis and respecitve sum by counting from issue created date in both Users Report and Project Report.