Overview
Reviews
Pricing
Support
Versions
Installation
Build custom reports for Jira in seconds. Get visual answers from your Jira data with unique or predefined Jira charts and tables
Meaningful insights on custom Jira dashboards
Set up your Jira dashboards with custom reports. Choose between charts, diagrams or tables, inc. pivots. Combine various views on a single chart and projects on a single Jira dashboard.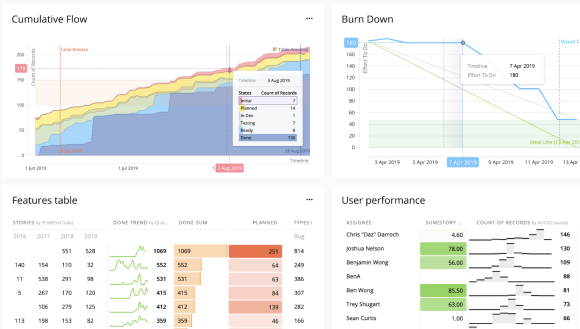 Jira reporting in a snap
With predefined templates for Jira reports and a simple drag-and-drop editor, multi-faceted data visualizations in Jira is a breeze. Dig deeper into insights with autocomplete calculations.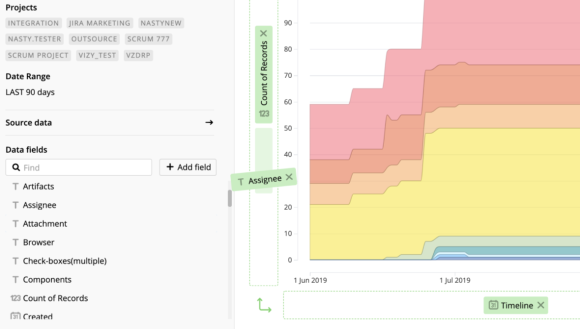 Multi-source data charts – all in one place
Visualize data from Trello, Google Sheets, Google Analytics, GitHub, PostgreSQL, MongoDB, your files and links in custom Jira charts or connect your own app via our simple API.
More details
Vizydrop helps you make the most of your Jira data – and not only – with powerful visualizations that clearly mark problems, highlight progress and tendencies, and much more.
Predefined templates – quickly start with you own visualizations by reusing popular reports for Jira: Cumulative flow, Time in Status, Burn Down charts, Issues Creation Dynamics, and more.
Intuitive customization – make use of a simple drag-n-drop report builder to add necessary data fields on an axis, or column into a table, change colors and size, easily label data.
Easy data manipulation – quickly aggregate the right data with many powerful functions. Take advantage of autocomplete for Jira report calculations.
Data completeness and flexibility – visualize any data from your Jira issues and projects, including custom fields, changelogs, status transitions, and work logs.
UI integrity – use Vizydrop reports as a gadget for Jira native dashboards.
Don't just take our word for it. Take Vizydrop for a spin!
Privacy and security
Privacy policy
Atlassian's privacy policy is not applicable to the use of this app. Please refer to the privacy policy provided by this app's vendor.
Vendor privacy policy
Security
This app is not part of the Marketplace Bug Bounty program. Learn more
This partner has not completed the Security Self-Assessment Program. Learn more
Integration Details
Reports by Vizydrop integrates with your Atlassian product. This remote service can:
Act on a user's behalf, even when the user is offline
Read data from the host application
Gallery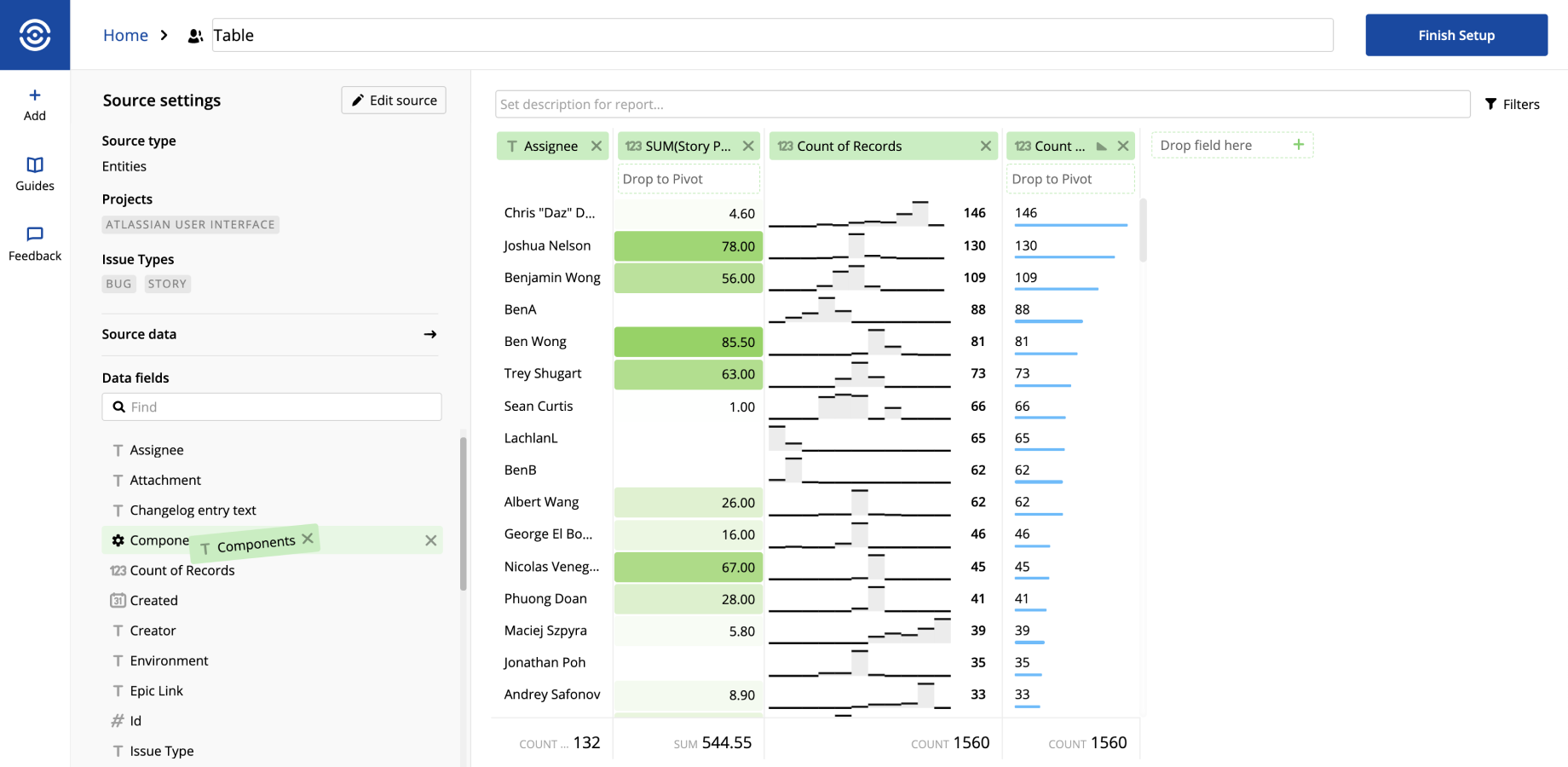 Use advanced visualization technics like facets and area annotations with popular chart types. Pivot and visual tables are supercharged with sparklines and color-coding.