Overview
Reviews
Pricing
Support
Versions
Installation
Manage your SLA for Jira-Issues
Create and Manage Your SLA Contracts in Jira
Create SLA Contracts for different types of Jira-Issues, different projects, different statuses in Jira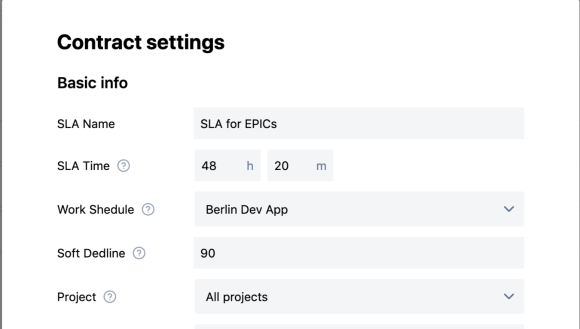 Watch your time on a card in SLA Manager for Jira
Your team is able to see the SLA time on a jira-issus card.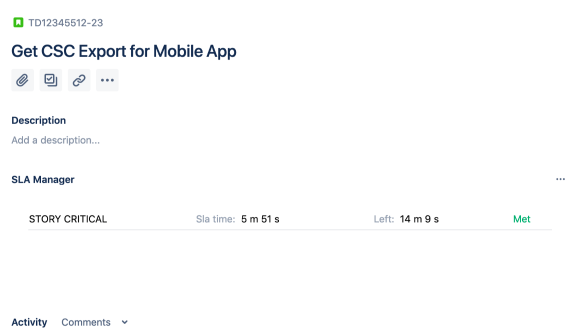 SLA Contracts reporting in SLA Manager for Jira
Investigate a problem with level of service with reporting tool.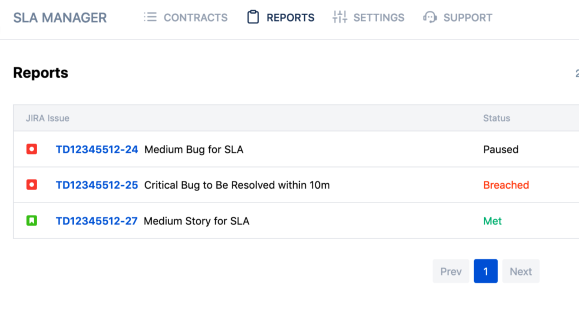 More details
The SLA practice is an effective way to track level of service and constantly improve it. With SLA manager for Jira you will be able to create as much contracts as possible to cover different variations of agreements and work schedule. All the metrics are visible within jira-issue and make it clear what the priority for a certain task is.
Privacy and security
Privacy policy
Atlassian's privacy policy is not applicable to the use of this app. Please refer to the privacy policy provided by this app's vendor.
Vendor privacy policy
Security
This app is not part of the Marketplace Bug Bounty program. Learn more
This partner has not completed the Security Self-Assessment Program. Learn more
Integration Details
SLA Plugin for Jira integrates with your Atlassian product. This remote service can:
Act on a user's behalf, even when the user is offline
Administer the host application
Administer Jira projects
Delete data from the host application
Gallery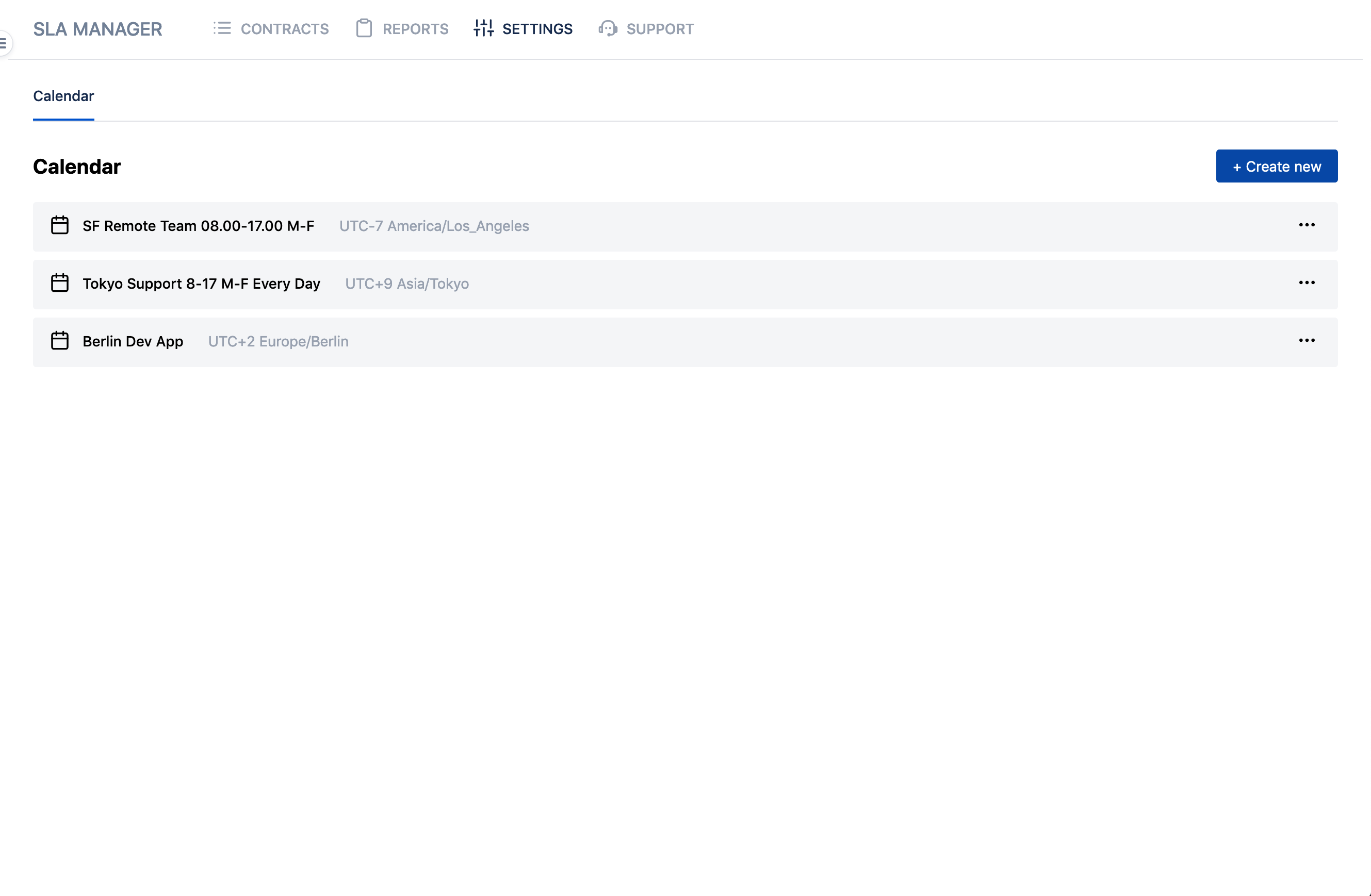 Create as many calendars as you want.