Meetical Meetings for Confluence Server
for Confluence Server 7.2.0 - 7.12.5
and more
Overview
Reviews
Pricing
Support
Versions
Installation
👉 Simplify meetings. Handle meetings and meeting notes in a new, smarter way
Create new Meeting Minutes from your Calendar
Consistent and reliable information
All meeting event details are automatically copied and synced with Confluence, including date, time, location, the attendee list and their RSVP status.
The page and calendar event are linked for fast and easy access.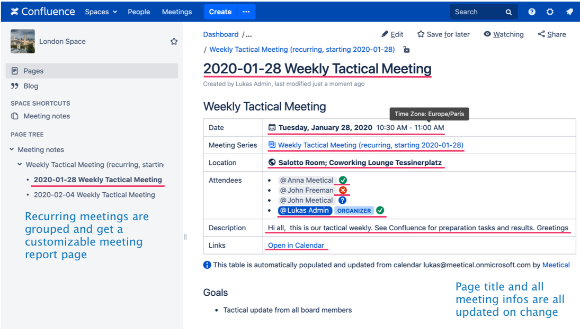 Meeting Templates
Meetical allows you to create your own custom Meeting Templates.
Use great Macros and provide different templates for different meeting times such as planning, reviews, customer check-ins, 1-on1s, team meetings and more.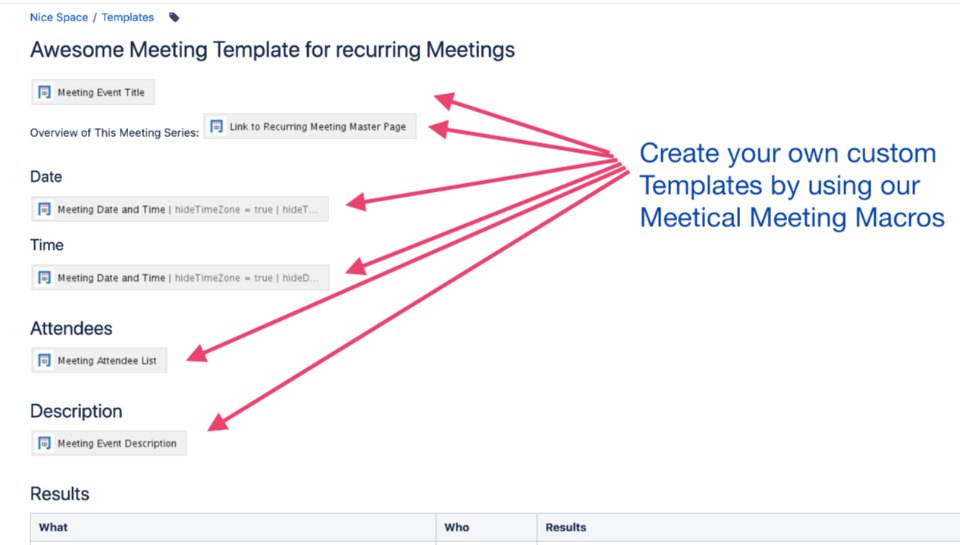 More details
🚀 Confluence Cloud Version also available!
Simplify your work and save time. Prepare and document Meetings in a new, smarter way.
Connect your Calendar with Confluence and...
Create pages for agendas and meeting minutes directly from your calendar, instead of switching between Confluence and your Calendar.
No need anymore to copy-paste agenda, attendees, date, time, location etc.
Automatically sync relevant meeting details from Calendar to Confluence.
Page and event are linked with each other for quick access.
Use a great default template or create you own with 9+ macros.
Calendar integrations:
Please Note:
Your Confluence needs internet access to use this app.
Visit our documentation and contact support@meetical.io for any questions.
Get Meetical!
Privacy and security
Privacy policy
Atlassian's privacy policy is not applicable to the use of this app. Please refer to the privacy policy provided by this app's vendor.
Vendor privacy policy
Security
This app is not part of the Marketplace Bug Bounty program. Learn more
Gallery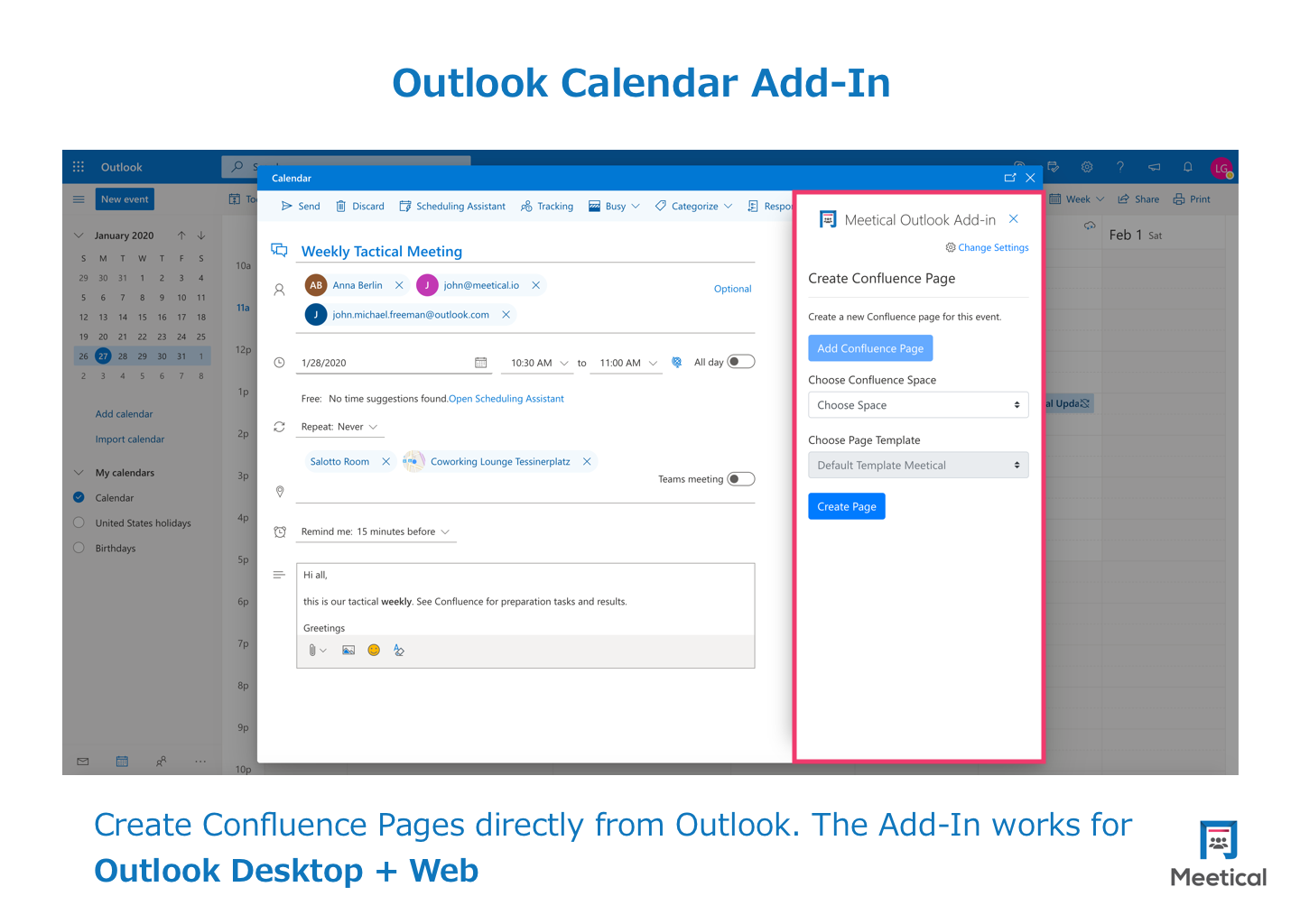 Outlook Add-in for Confluence. For Desktop and Web.