Trakr visual testing
for Bitbucket Cloud
Overview
Reviews
Support
Versions
Installation
Catch visual defects before they reach your live website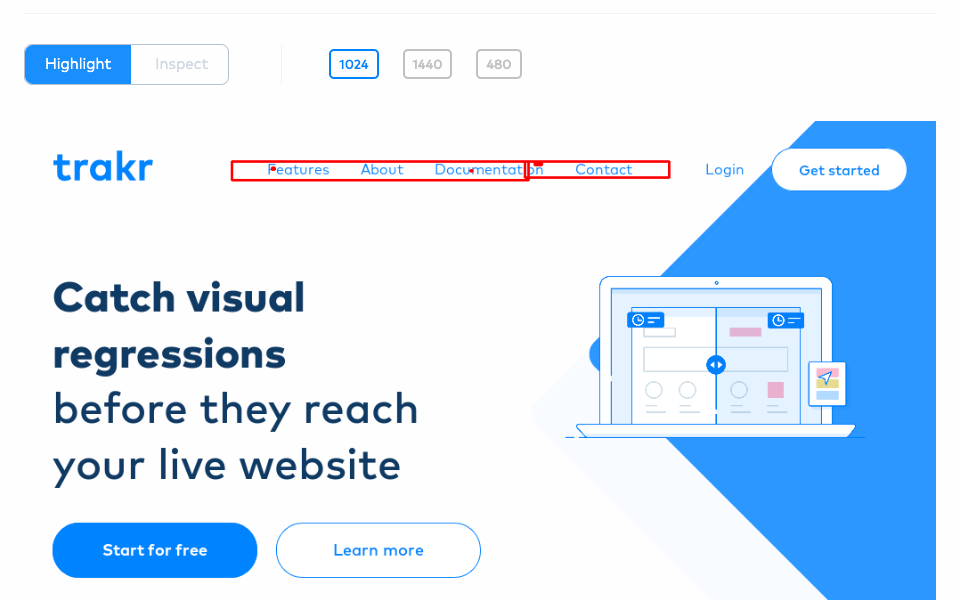 Install in minutes
Easily install the integration in minutes from your user account settings in Trakr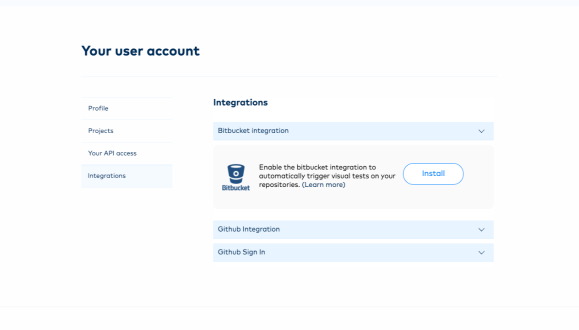 Trigger tests as part of your workflow
Trigger visual tests through pull requests and commenting easily. Just type "trakr test".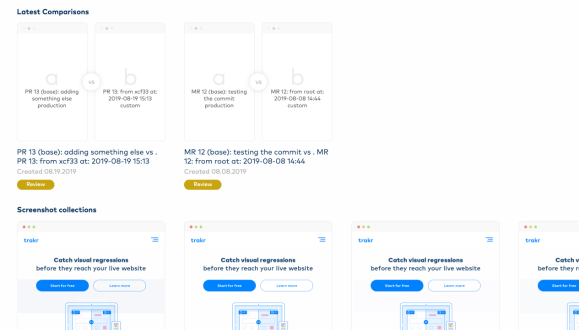 Review your visual test
Review the result of the visual test, share with your team and DONE!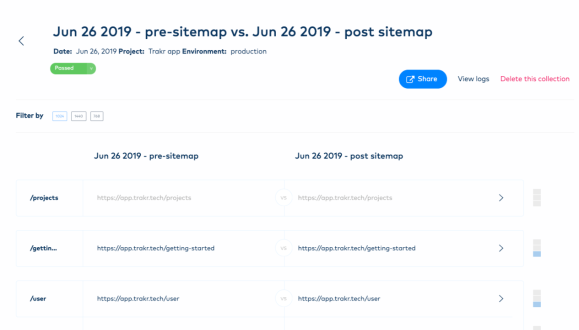 More details
Trakr is a visual testing platform created to meet the quality demands of complex, web-based projects today.
It works by capturing screenshots of your project at various point of time and compare them when code deployments take place. If any visual defects are found, relevant project stakeholders will be notified.
Trakr is agnostic of continuous integration (CI) systems and can work with any pull request workflow with or without a CI implementation.
Multi-environment one or more environments for your website or web-app and create visual comparison tests between the environments.
Integrate with your workflow leverage our API to integrate with your customized workflow.
Collaborate and share create annotations on comparison tests, share screenshots and testing reports with all relevant stakeholders.
NotificationGet notifications on your SLACK channel or via email when visual changes are detected on your website.
Privacy and security
Privacy policy
Atlassian's privacy policy is not applicable to the use of this app. Please refer to the privacy policy provided by this app's vendor.
Vendor privacy policy
Security
This app is not part of the Marketplace Bug Bounty program. Learn more
This partner has not completed the Security Self-Assessment Program. Learn more
Integration Details
Trakr visual testing integrates with your Atlassian product. This remote service can:
Read access to all the repositories the authorizing user has access to