Supported

Jira Service Management

Jira Software
Overview
Reviews
Pricing
Support
Versions
Installation
You can log in to Jira with a different user - Jira sudo
Delegating switch user
admin users and admin groups can log in as users from 'users' and 'groups'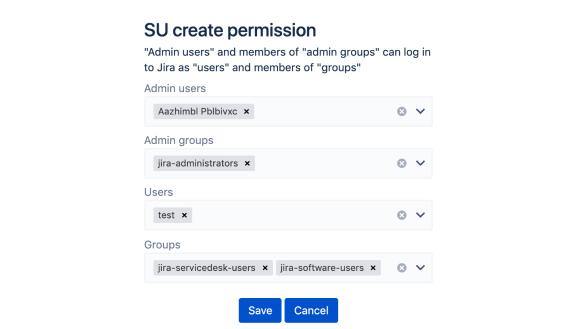 switch user page
Jira admins and user with rights make login as available users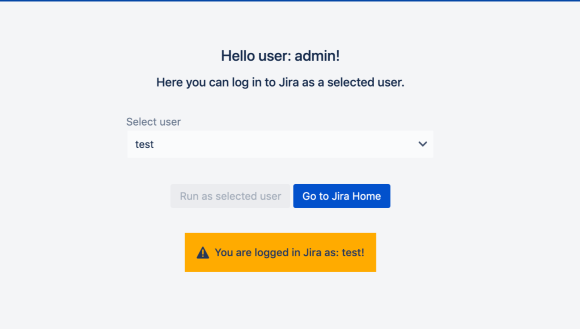 Audit log
Audit log any actions with SU permissions and logins as another users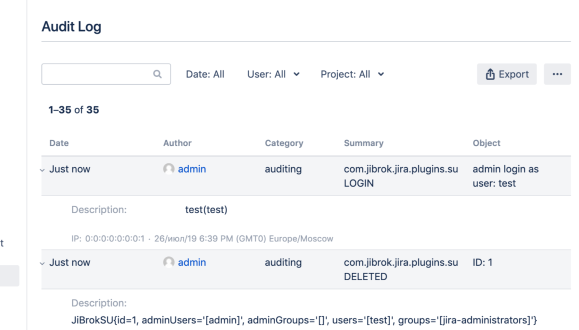 More details
The plugin includes user switching functionality. The administrator can log in with any Jira user.
There is also functionality to provide access to user switching for other users (without administrator rights). The administrator can specify to whom and what access is granted. It indicates who and under whom can enter the system. Accesses are set through users and groups.
All actions with rights and logins are recorded in Audit log.
Shortcut - 'xx'. Admin can disable modules
Privacy and security
Privacy policy
Atlassian's privacy policy is not applicable to the use of this app. Please refer to the privacy policy provided by this app's vendor.
Vendor privacy policy
Security
This app is not part of the Marketplace Bug Bounty program. Learn more
Gallery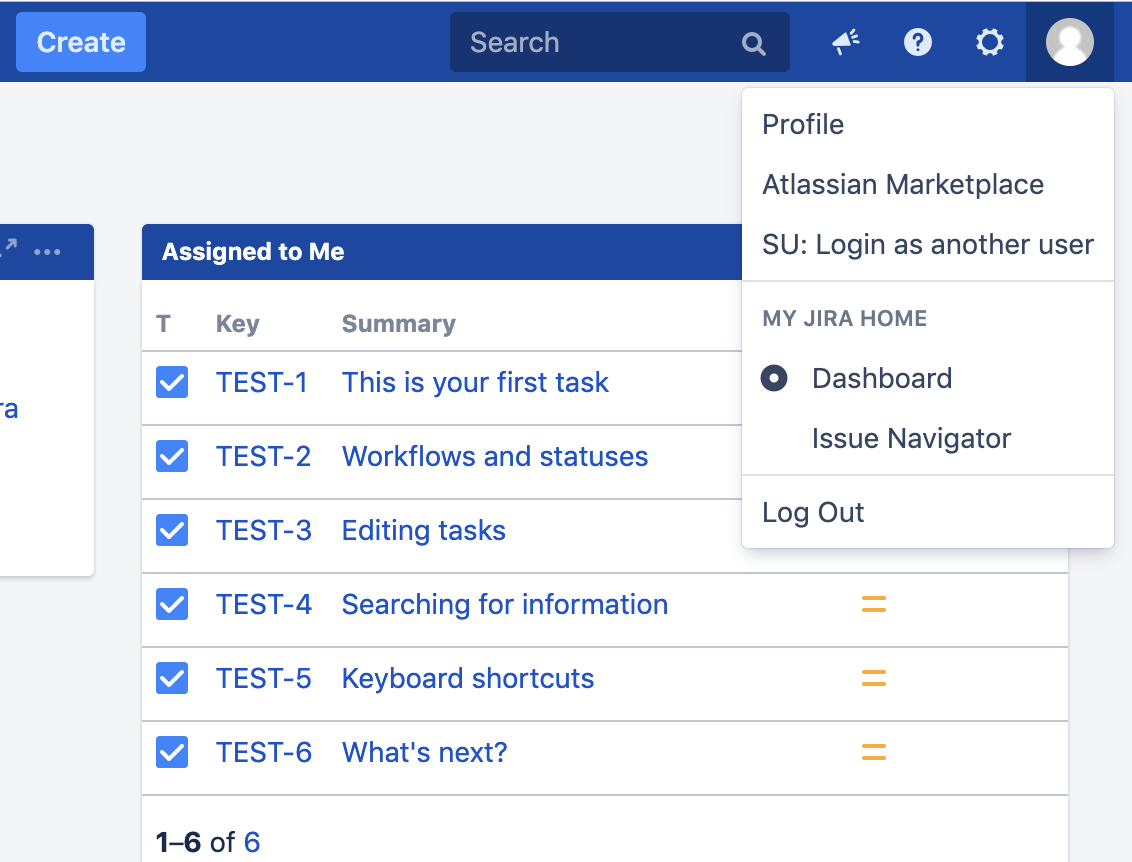 Menu items for admins and users with access